Teen romances don't get much more otherworldly or boundary-pushing than "Every Day."
Based on David Levithan's 2012 novel of the same name, the movie offers plenty of sigh-inducing moments, but raises questions about gender, sexuality and self-identity along the way. It follows 16-year-old Rhiannon (played by Angourie Rice), whose life takes an unexpected turn when she falls in love with a mysterious soul known as A, who appears as a new person by inhabiting a different body each day.
In translating the book's central conceit for the big screen, director Michael Sucsy cast 15 different actors in the role of A, allowing the character to appear as male, female and transgender over the course of the film, which opens Friday.
Paranormal circumstances aside, A and Rhiannon face the same challenges as most young, real-life couples. Both must let themselves be seen for who they are, and not be defined by what others think of them as, in order to experience true love.
Levithan, whose list of works include 2003's Boy Meets Boy and 2013's Two Boys Kissing, spoke with HuffPost about bringing his "extremely queer" story to the big screen, and shared his current picks for the best LGBTQ-inclusive books for young readers.
As an author, your creative job is done when the book gets published. What was your reaction to seeing your work on the big screen?
Levithan: It's one thing as a novelist to describe a character in all these different bodies, but it's another to actually see all these actors bring that character to life so seamlessly. It was extraordinary to see that conceit carried through so beautifully in the film.
The director, Michael Sucsy, encouraged the cast to read the entire script and not just their part. They had to understand who A was in all of the scenes in order to do their own scenes. There was a very concerted effort to make sure everybody knew each part of the character.
Below: Ian Alexander, who identifies as trans, is one of 15 actors to portray A. 
Many of your books have dealt with LGBTQ themes. To what extent do you consider 'Every Day' to be a queer story?
I think it's an extremely queer story. It's about self-definition. It's certainly about being agender, as well as aracial ― A's name is a nod to that, in fact. A's sensibility is, hopefully, something that's very relatable to queer readers ― and to queer viewers now, too.
The 'Every Day' movie will introduce your work to a whole new audience. Who do you hope comes to see the movie?
One of the most amazing things about the book's life, so far, is because of its paranormal conceit, a lot of people who would not otherwise gravitate toward a queer story come around to it. I hope the movie has that effect, too. I'd love young queer viewers to see themselves in it the same way that young queer readers have seen themselves in my book. I hope non-queer viewers will start to question the notion of gender and how we're defined by our bodies after seeing the movie, too.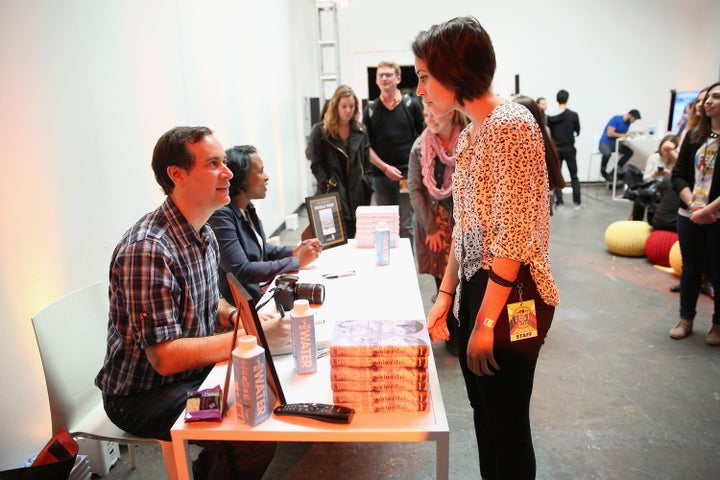 When you first wrote Boy Meets Boy in 2003, queer books for young readers were rare. Since then, a number of LGBTQ authors have emerged and written books specifically for young audiences. Which are your favorites?
I love so many of them! Will Walton has a book coming out this summer that I edited called I Felt a Funeral, in My Brain, which is this incredible prose-poetry novel about grief, loss and having an alcoholic mother. It's unlike anything I've read before. It has a queer sensibility, but it's not about being queer.
I think Billy Merrell's Vanilla, which is about two boys who've been dating since eighth grade who get to their high school years and sex comes into the equation and throws them off, is brilliant. Probably my favorite queer book of the past couple years is Nina LaCour's We Are Okay, which just won the [Michael L. Printz Award for Excellence in Young Adult Literature]. That was astonishing ― to see a queer book get the biggest young adult literature prize.
As a queer author, do you feel any responsibility to present the LGBTQ community in any specific way through your work?
Only realistically. I don't think queer authors have to write queer stories, and I certainly don't think queer writers have to write queer stories a certain way. For me, it's all about trying to find aspects [of queer life] that haven't been talked about and trying to reach young queer readers while making sure readers [who don't identify as LGBTQ] feel welcome in my stories as well.
"Every Day" hits theaters Feb. 23.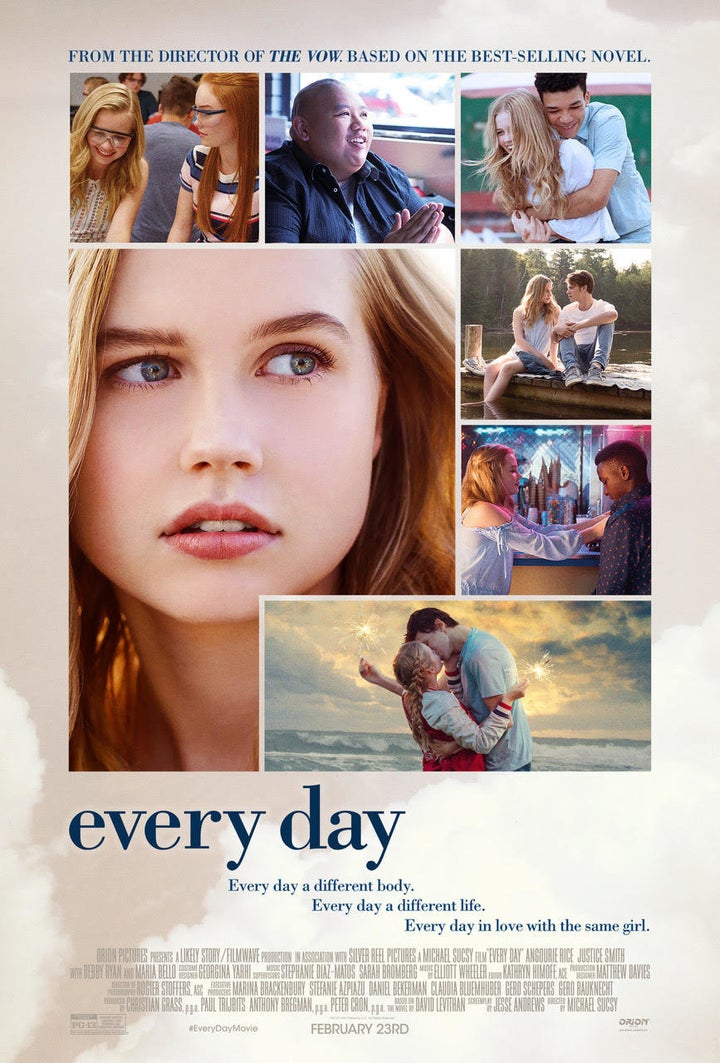 This interview has been condensed and edited for clarity.
Calling all HuffPost superfans!
Sign up for membership to become a founding member and help shape HuffPost's next chapter