 The man who reportedly opened fire at a Delaware courthouse, killing two women and injuring two police officers before he died, has been identified as Thomas Matusiewicz.
The shooter was initially identified by "police and law sources" as David Matusiewicz, who was at the New Castle County Courthouse in Wilmington on Monday morning for a child support hearing involving his three kids, according to FOX 29. Those sources now identify the shooter as David's father, Thomas, USA Today reports. Police have not yet confirmed the shooter's identity.
Thomas Matusiewicz walked into the courthouse lobby at about 8 a.m. and fatally shot two women. Two police officers were wounded in the ensuing shootout. Matusiewicz was killed -- though it wasn't immediately clear whether cops shot him or if he took his own life -- and the officers were taken to the hospital with non-life threatening injuries.
David Matusiewicz has fought for custody since being convicted of abducting his children in 2007 and taking them to Panama, Costa Rica, Mexico and Nicaragua, according to the Examiner.
In August 2007, David Matusiewicz told his ex-wife that he was taking the kids to Disney World, but took them to locations outside the United States. He and the children were found living in a dirty home in Nicauragua. He had reportedly told them that their mother had committed suicide.
Related
Before You Go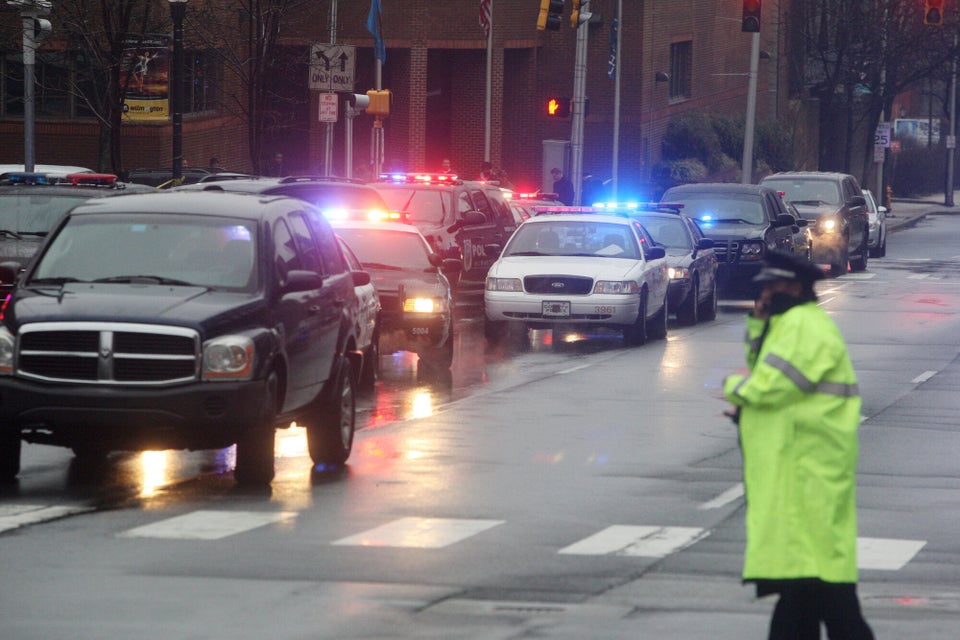 New Castle County Courthouse Shooting
Popular in the Community