National Wildlife Federation spokesman, and naturalist David Mizejewski stopped by AOL's Build Series studios in NYC on 10/13/16 to promote NWF's 1st ever "Urban Wildlife Week" starting the week of Sunday, October 16, 2016.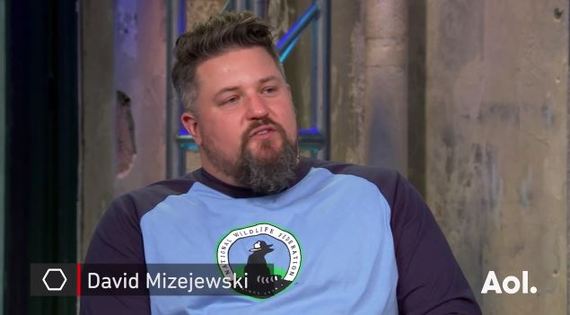 Here are 5 things to keep in mind about NWF's efforts for this special week and for the future of wildlife.
1. #SaveLACougars Campaign
Mountain lions are struggling to cross the busy freeways in Los Angeles, California. P-22, a mountain lion, is currently stuck in Griffith Park, CA. He's the poster-cat for the Save LA Cougars campaign. The campaign's goal is to build a wildlife crossing over the 101 freeway in order for cougars like P-22 to get access to the Santa Monica mountains to roam free.
Please TEXT on your phones 'LION' to 25383 to donate $10 for this overpass project. The goal is to raise $30 million dollars for this ambitious vision for the cougars (and other animals too).
Interact using hashtag #SaveLACougars on your social media account(s), and check out savelacougars.org to learn more!
2. Spotlight on Urban Animals
The NWF is putting the spotlight specifically on urban animals that can actually thrive in and around human cities, towns, and neighborhoods. Mizejewski told the audience that "humans dominates so much of the landscape and unless we focus on sharing our habitat: our cities, our towns, our neighborhoods, even rural areas...unless we accommodate wildlife in those areas, we're going to continue to see the precipitous decline in wildlife."
A startling statistic that Mizejewski added was that:
"Globally, the number of animals of wildlife has declined by 50% in just the last few decades!"
3. Plant a Wildlife Garden
A smart, simple way to change that scary stat is to plant a wildlife garden. Mizejewski advises us to "plant some native plants", and to "make some habitat for the birds and butterflies" because it truly makes a difference whether you see it or not!
On a bigger scale, we need to focus on making "green corridors" through our urban areas. Green corridors is defined as a collection of individual wildlife friendly gardens patching up with your local parks. With proper city planning you would have larger green areas for wildlife to use as corridors between the more wilder areas.
4. Support Conservation Groups
You can become a member of the NWF by going to nwf.org and checking out the "How to Help" tab. Feel free to make a tax-deductible contribution today!
You can also share NWF's posts on social media by following their social media accounts: Facebook, Twitter, and Instagram.
Mizejewski applauded the power of social media:
"Social media is so great because it really allows us to amplify our voice with all of your help!"
If you have issues with raccoons or opossums raiding your trash cans at night, be sure to close your trash cans with your trash lids. It's a simple fix you can take at home without doing any harm to these critters!
Fun Fact: Opossums are actually beneficial to urban communities because they rid areas with ticks, slugs, snakes, and many other pests by eating them.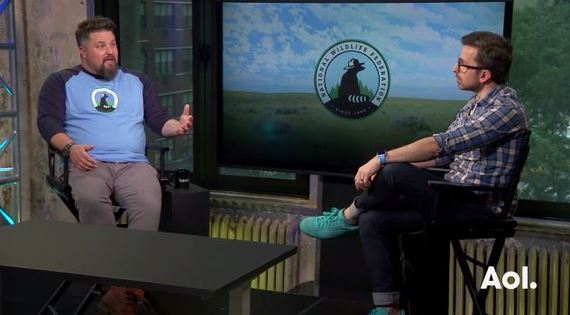 Calling all HuffPost superfans!
Sign up for membership to become a founding member and help shape HuffPost's next chapter