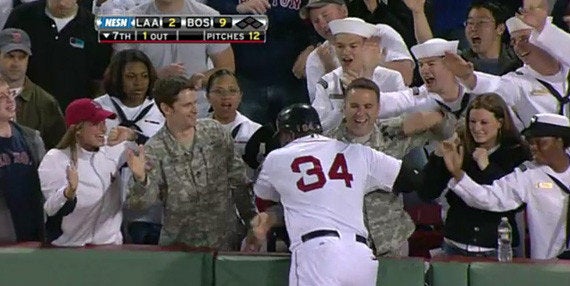 Boston Red Sox slugger David Ortiz, however, may have topped them all with his celebration after a two-run homer in the seventh inning that gave his team a 9-2 lead over the Los Angeles Angels.
According to the Associated Press, the soldier, Army Ranger Sgt. Lucas Carr, gave Ortiz a patch from the "uniform of a buddy that 'went down'" earlier in the game.
Click HERE to watch the video!