David Ortiz hit cleanup during the emotional pre-game ceremony at Fenway Park on Saturday. And he knocked it out of the park.
Making his return to the lineup on the same day that fans first returned to Fenway after the bombings at the Boston Marathon, the 37-year-old slugger capped a series of moving tributes and observances with a brief speech to fans, comprised of equal parts gratitude, fellowship and defiance. It also contained one exuberant f-bomb.
"This is our fucking city," Ortiz roared during his remarks to the delight of the crowd.
If Ortiz' unexpected curse word offended anyone watching the ceremony live on television then they might need to complain to someone other than the FCC. On Saturday afternoon, the official Twitter account of the Federal Communications Commission let everyone know it was fine with Ortiz' emotional utterance.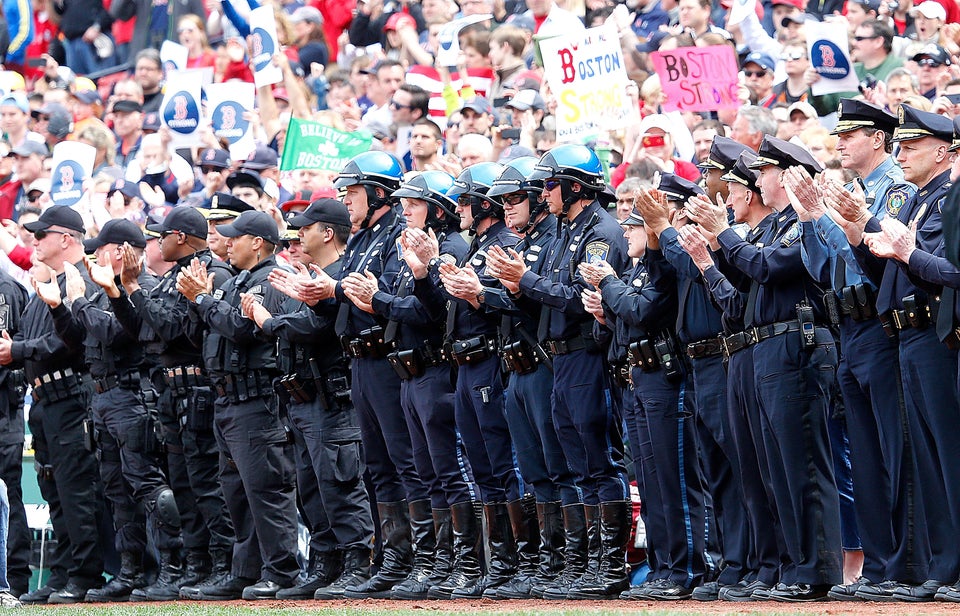 PHOTOS: Boston Returns To Fenway
Popular in the Community