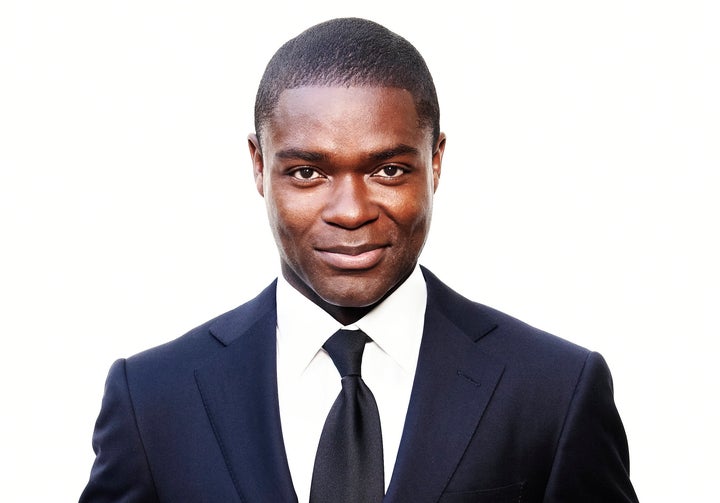 David Oyelowo is serious about inspiring positive change in the world.
The actor will be honored on June 4 by the Diamond Empowerment Fund, a nonprofit co-founded by Russell Simmons, with the Diamonds Do Good International Vanguard Award. The award, which will be given to Oyelowo during the organization's annual awards gala in Las Vegas, recognizes his achievements in the arts and in the educational empowerment of vulnerable girls in Nigeria.
Oyelowo told HuffPost that he prefers projects that showcase Africa's overlooked history, such as "United Kingdom," which highlighted Botswana's role as a leading diamond-producing nation. In that film, Oyelowo plays Botswana's first president, Sir Seretse Khama.
"My passion is really behind any African story that highlights the transcendent beauty and just the amazing quality of Africa and its people," Oyelowo told HuffPost. "So whether it's in 'United Kingdom' or whether it's in 'Queen of Katwe' or other projects that I'm at the inception stages with, that's what I'm fundamentally interested in and it just so happens that Botswana's success story is tied into diamonds."
The actor, who was born in England to Nigerian parents, adds that in addition to highlighting Africa's abundant culture on the silver screen, he also wants to change the negative perception of Nigeria ― specifically as it pertains to the marginalization of women.
"One of the stories that isn't a success story of course is surrounding the Chibok girls and what's going on with Boko Haram, and what's going on with the marginalization of women generally, not just in Nigeria, but on the African continent and around the world," he said. "So for me, it's about highlighting the great story, but also trying to change the narrative around the negative, because those are things that can and must change."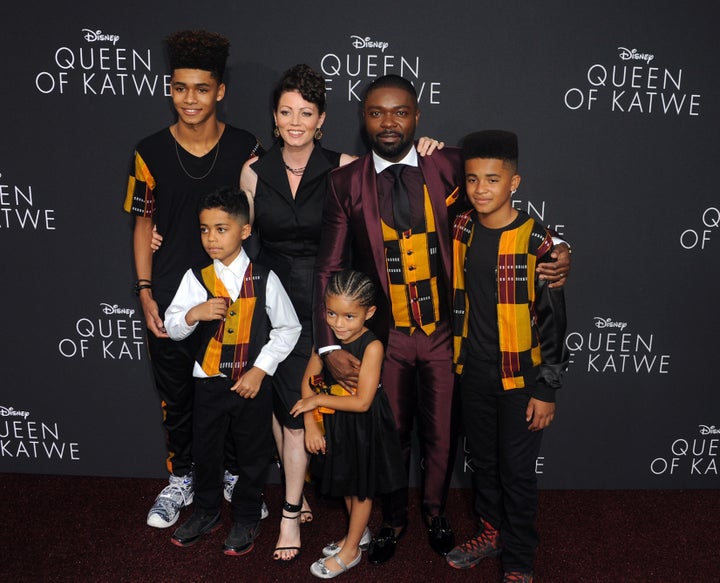 "Going beyond the borders of Nigeria, human trafficking, modern-day slavery, sex trafficking, these are really disgusting things that are going on in society," he said. "A lot of them are dealing with girls being pulled out of Africa. It's happening within the continent itself. Even here in Los Angeles ― the San Fernando Valley, where I live ― it's one of the worst hubs for human trafficking in the country."
"So it's on our doorstep, and it's international. And if you're a father of children, really it's a thing that young people are being subjected to by those who prey upon them," the actor continued. "It's unthinkable to think about what's going on out there. So anything and everything I can do, and my colleagues can do, to eradicate this is what I'm interested in."
"Sometimes with Hollywood specifically, we tend to rush after the buzzy, glamorous, attention-seeking initiatives and it's not sustainable.""
Oyelowo is committed to reducing these startling statistics, regardless of public recognition.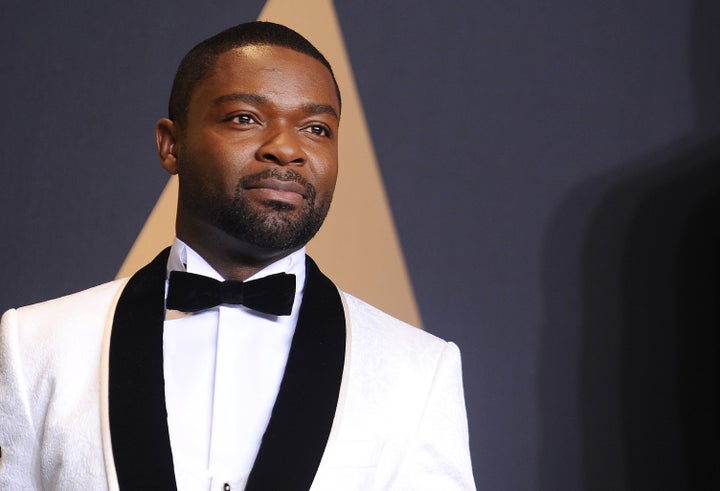 "I think that's one of the problems with our society in general. And sometimes with Hollywood specifically, we tend to rush after the buzzy, glamorous, attention-seeking initiatives and it's not sustainable," he argued. "Anything that is for instant gratification for yourself will not last. This is a problem in terms of what's going on in Nigeria, and specifically the marginalization of women."
"If you're looking in Hollywood, it's not as egregious and injustice as sex trafficking and human trafficking but, when you look at sexism within the film industry, we have these moments when everyone pays it attention and then people forget," he said.
Rather than participating in an occasional initiative for instant gratification, Oyelowo encourages more of his peers in entertainment to commit themselves to humanitarian movements in order to see real change.
"I'm a big believer in not focusing in on the big moment, but on the movement," he said. "The movement is something that has to be perpetual. Once I attach myself to something I try to focus on it and not let go until the job is done, regardless if the cameras are on or not."
"I think if more of us do that, the more will actually get done," he added.
Support HuffPost
Every Voice Matters
Before You Go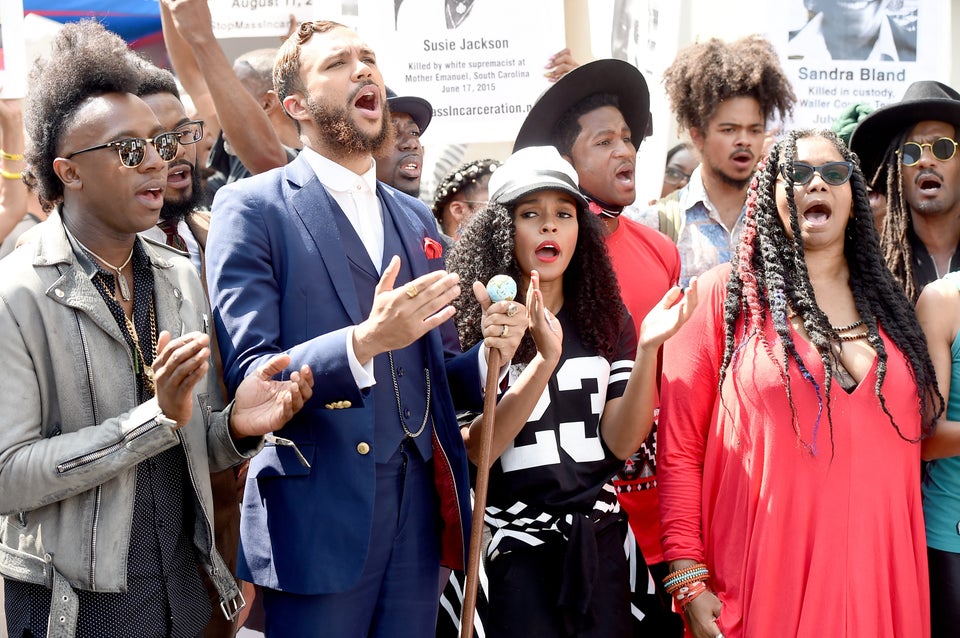 15 Ways Artists Fought For Larger Causes
Popular in the Community