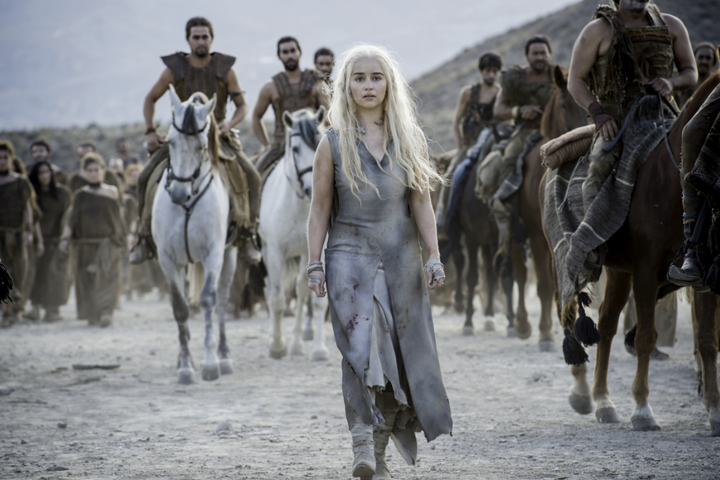 World-building in the sci-fi/fantasy genre is limitless. Dragons roam free, vampire slayers go to high school and teen wizards save the world. Despite the freedom this kind of storytelling permits, there's still one imaginary hurdle that's too far-fetched for most creators to overcome: featuring actors of color (besides Zoe Saldana) in prominent roles. 
As one of the most-watched series on television, "Game of Thrones" has attracted its fair share of criticism for bungling depictions of one too many rape scenes and perpetuating a white savior complex in the name of Daenerys Targaryen.
However, HBO's prized pony has adapted as its season-count grew, incorporating more characters of color into the fabric of the series and throwing in a couple full-frontal male nudity scenes for good measure. 
But according to actor David Oyelowo, the series still has a long way to go when it comes to diverse casting. In a recent interview with Radio Times, the "Selma" star said there was "no excuse" for why "Game of Thrones" doesn't feature main characters of color.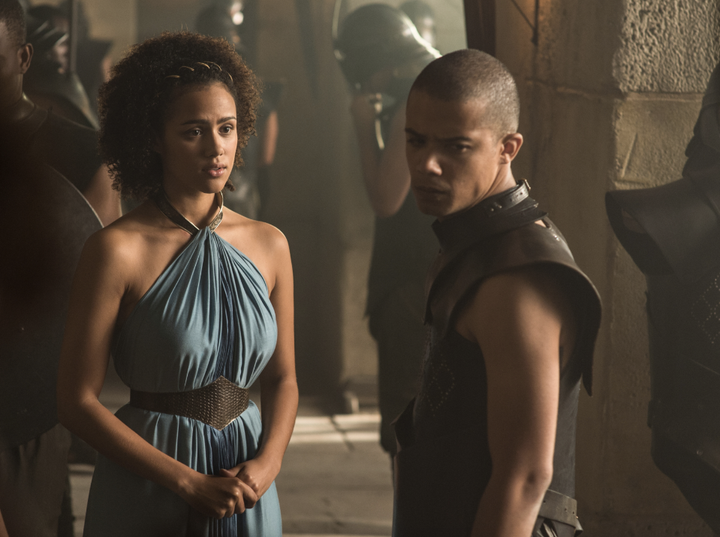 "The fact that they put any ethnic minorities in that means that there should be space for bigger characters," Oyelowo explained. "Because you're not just saying, 'OK this is purely a white world, and here are very story-driven reasons why that's the case.'"
"You are interspersing people of color into it," he added, "and so therefore it's a conscious decision to put them on the margins, as opposed to put them front and center."
As Radio Times notes, a handful of characters of color have appeared on the series over the course of six seasons, including Salladhor Saan (Lucian Msamati), Xaro Xhoan Daxos (Nonso Anozie), Areo Hotah (DeObia Oparei), Grey Worm (Jacob Anderson) and fan favorite Missandei (Nathalie Emmanuel). Rarely, however, are these characters given a compelling storyline like their white counterparts, or survive longer than a season or two.
"Even if for whatever reason, it's a world in which people of color in those stories are subservient, or they are more in a helper role, that doesn't mean they can't have prominent storylines," Oyelowo continued. "All you have to do is shift the focus to focus on those characters."
When series creator George R.R. Martin addressed fans' wishes to see themselves represented in their favorite fantasy world, he, like many before him, explained that despite his world's fantastical creations, the historical constraints of the time period led him to make white people the focal point of his story. 
"Westeros around 300 AC is nowhere near as diverse as 21st century America, of course … but with that being said, I do have some 'characters of color' who will have somewhat larger roles in The Winds of Winter," he responded to an African-American female fan in 2014. "Admittedly, these are secondary and tertiary characters, though not without importance."
Um, for the record, Lupita Nyong'o is DOWN. 
REAL LIFE. REAL NEWS. REAL VOICES.
Help us tell more of the stories that matter from voices that too often remain unheard.
BEFORE YOU GO
PHOTO GALLERY
'Game of Thrones' Season 6