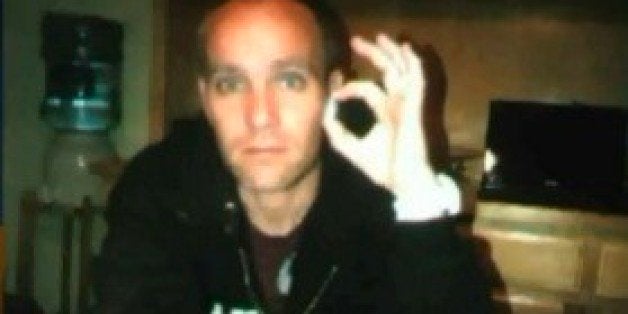 Six months after police rammed his pickup truck and opened fire on him, Southern California man David Perdue will receive $20,000 from the city of Torrance for the damage caused to his vehicle.
But that money is just a drop in the bucket compared to what Torrance really owes Perdue, says his attorney Robert Sheahen. In a phone interview with The Huffington Post Monday, Sheahen said the process of getting the city of Torrance to pay $20,000 for the property damage was "like pulling teeth." And since Perdue has not been able to work because of the spinal injury, concussion and mental trauma he sustained from the incident, that money will instead go to living expenses like rent and food for his family.
"Getting the $20,000 was like pulling teeth," said Sheahen. "They didn't even offer to buy him a new truck."
Perdue was driving to the beach to surf in the early hours of Feb. 7, when Southern California law enforcement agencies were working together to capture fugitive Christopher Dorner, a rogue ex-LAPD officer suspected of murder. Perdue had already been stopped by Torrance officers twice so they could check his identification by the time a third group of officers mistakenly targeted him.
Perdue was driving a black Honda Ridgeline pickup truck while Dorner was believed to be driving a silver Nissan Titan, said Sheahen in a statement to City News Service. Officers drove into Perdue's vehicle and shot at him. He did not sustain any bullet wounds but the injuries from the vehicle impact did force him to quit his job as a baggage handler at LAX airport, notes the Los Angeles Times.
"You have no idea how difficult it has been for us," Perdue's wife Lizette Perdue said in the statement released by Sheahen. "I do not know why Torrance is treating us like this," she said. "Dave didn't do anything to them."
Sheahen contrasted the Torrance police department's response with that of the Los Angeles Police Department, in which officers also mistakenly opened fire against two women in a pickup truck on the same day as the Dorner manhunt. The victims, Margie Carranza and her mother Emma Hernandez, received $40,000 for a new pickup truck one month after the shooting and a $4.2 million settlement from the city of Los Angeles the subsequent month.
"What the LAPD did was step up to the plate, admit they made a mistake and almost immediately gave them a new truck and $4.2 million," said Sheahen to HuffPost. "By contrast, the only serious money that the Torrance police department spent was $250,000 to hire a bunch of downtown lawyers to fight David."
The Torrance Police Department issued this statement in response to Sheahen's allegations:
The City of Torrance reached a settlement with the registered owner of the vehicle that was driven by Mr Perdue and was damaged on the morning of February 7, 2013. This amount was based on a settlement reached between the City of Torrance and the registered owner of the vehicle, Mrs. Perdue, and was negotiated several weeks ago by the city's Risk Management Department and Mr. and Mrs. Perdue's attorney of record, Mr Todd Thibido.

Mr. and Mrs. Perdue's lawsuit against the City of Torrance continues.
Thibido and Sheahen are both representing Perdue in the suit against Torrance, which will be presented before federal court in October.
Related
Before You Go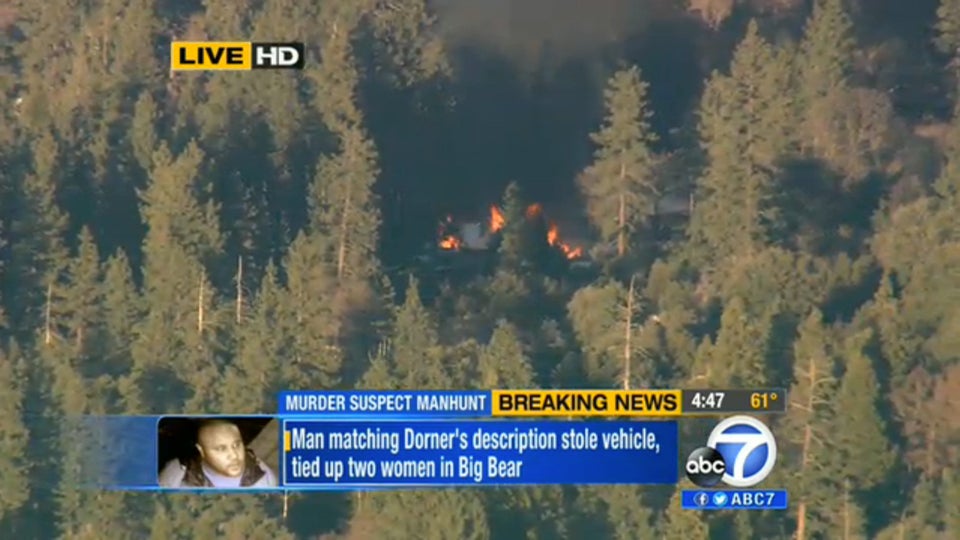 Christopher Dorner Manhunt
Popular in the Community