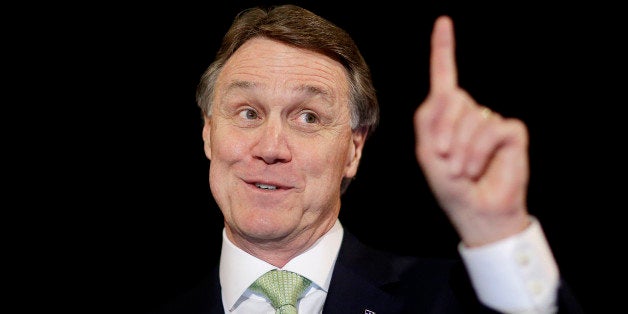 Republican businessman and U.S. Senate candidate David Perdue has embraced, rather than renounced, comments he made years ago about how he had spent most of his career outsourcing jobs.
Perdue, who is running against Democrat and nonprofit executive Michelle Nunn for retiring Sen. Saxby Chambliss' (R-Ga.) seat, told local reporters Monday that he was "proud" of the work he did outsourcing jobs as an executive with Pillowtex Corp., a failed textile manufacturer. His comment about outsourcing surfaced in a Friday Politico report, derived from a 2005 deposition investigating the company's disintegration in 2003.
"Defend it? I'm proud of it," Perdue said Monday, according to the Atlanta Journal-Constitution. "This is a part of American business, part of any business. Outsourcing is the procurement of products and services to help your business run. People do that all day."
Perdue attempted to draw a distinction between the federal government's policies and his own decisions as head of the company.
"I think the issue that people get confused about is the loss of jobs," he said. "This is because of bad government policies: tax policy, regulation, even compliance requirements. It puts us at a competitive disadvantage with the rest of the world. Even today, right now this administration has policies going on that are decimating industries today."
Nunn spokesman Nathan Click said in a statement Monday that Perdue's comments revealed misplaced priorities.
"When David Perdue was given the opportunity to explain his admission of spending his career outsourcing jobs overseas, instead of acknowledging the real impact he had on thousands of families across the country, David Perdue instead said he was 'proud' of his work outsourcing that made him a very rich man," Click said. "Perdue's response isn't just a baffling campaign gaffe, it gives Georgians a real window into who he is and who he will fight for in the U.S. Senate."
Democrats are likely to make hay of Perdue's comments since the businessman has run off his record as a job creator with companies like Dollar General and Reebok. Nunn's campaign has already run television spots highlighting his tenure at Pillowtex, so Perdue's latest remarks will likely become fodder for new ads.
HuffPost Pollster, which combines all publicly available polling data, shows Perdue leading Nunn by 4 percentage points.
Before You Go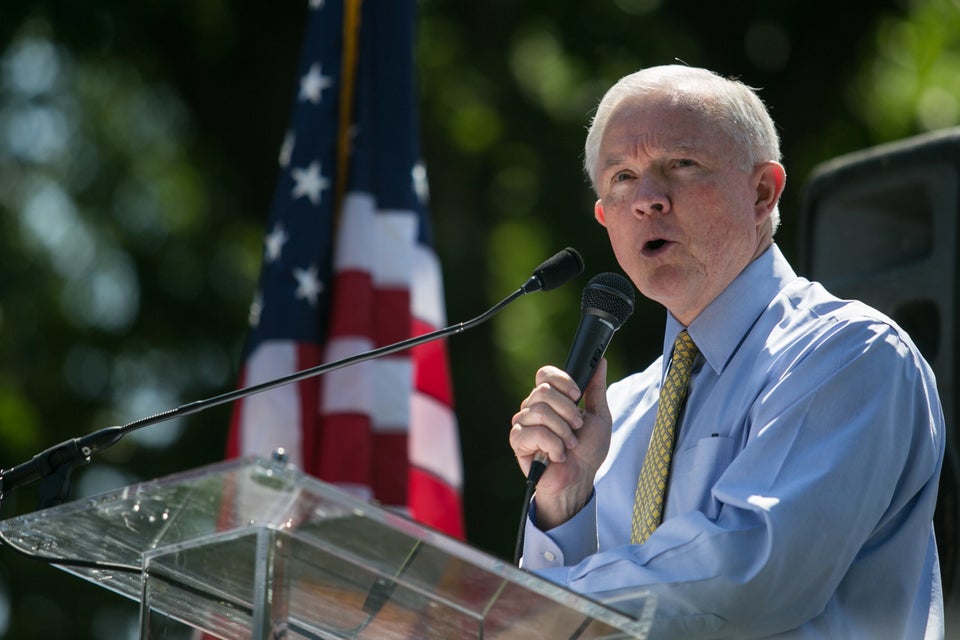 Senate Seats Up For Grabs In 2014
Popular in the Community