WASHINGTON -- The state of the economy in Georgia has been a hot topic in the 2014 elections there, with Democrats pointing out that under the GOP governor, the state has the second-highest unemployment rate in the nation. But GOP Senate candidate David Perdue isn't that concerned about the news, urging voters to just ignore it.
"We're working. I agree with whoever said...don't worry about that unemployment number," said Perdue. "Worry about the number of jobs created. The raw number. That's what's important."
Perdue was agreeing with a comment by Georgia Commissioner of Labor Mark Butler, who had spoken prior to him at the event. Butler said the truly important metric of how the economy was doing was the number of private sector jobs created.
"The reason why we've had it [higher unemployment] is there's been 45,000 less government jobs in the last three months," said Butler. "The private sector has put up 42,000 jobs in the last three months. Which one do you think is more important? The private sector or government? The private sector."
"I tell people all the time, and I've told them for years -- look, don't pay attention to the unemployment rate because a lot of times, that can be misleading," he added. "Yeah, look at the numbers that got you there. The last 12 months, right now, we are sixth in the nation in net job growth. That's the important number."
Perdue, however, hasn't always been so dismissive of the unemployment rate. In fact, when preparing his run for the Senate, Perdue cited his frustration with the high national unemployment rate as a reason he was going to jump in.
"Over the past few months, I have heard from so many people who share my frustration with the politicians in Washington, D.C. We have unacceptably high unemployment, a crushing national debt, and a federal government that seems determined to make things worse. We deserve better," Perdue said in a statement at the time.
In a recent interview with WXIA in Atlanta, Emory University labor economist Tom Smith also explained that the unemployment rate may stay high even if more jobs are created.
"If you have growth in the number of job opportunities, sometimes this can bring people out of the woodwork," said Smith. "So people who were not in the labor force enter into the labor force. And as a result you can have upticks in the unemployment rate as your economy is starting to take off."
He also pointed out these jobs won't necessarily lead to economic prosperity.
"A lot of people are realizing that because the wage rates are so low, you have to have two jobs to make ends meet," he added.
In 2012, President Barack Obama was heavily criticized by Republicans when he tried to argue that "the private sector is doing fine" in the middle of a rough economy. Then-GOP presidential candidate Mitt Romney said the statement showed Obama was "out of touch."
When asked for comment, Perdue campaign spokeswoman Megan Whittemore explained that Perdue believes the unemployment rate is a "lagging indicator" and not necessarily the best measure of the state of the economy.
"Throughout this campaign David Perdue has been focused on growing the economy and getting Washington out of the way," she said. "The unemployment rate is often a lagging economic indicator that fluctuates over time given how many people are underemployed, only working part-time, or have stopped looking for a job altogether. David understands what it takes to create quality jobs in the private sector, develop an educated workforce and balanced regulatory environment to help more Georgians get back to work."
Perdue is the former CEO of Dollar General, Reebok and Pillowtex. Michelle Nunn, Perdue's Democratic opponent, has been hammering him on his stewardship of Pillowtex. He began there in 2002 in an effort to help turn around the struggling company, which had just come out of bankruptcy. The company's finances were further complicated after he arrived, however, when he and other managers found "between $40-$50 million in pension liabilities missed in bankruptcy proceedings."
Perdue left in 2003, and four months later, Pillowtex shut down. Approximately 7,650 people nationwide lost their jobs. Perdue, however, made $1.7 million for his leadership of the company.
The Nunn campaign recently released an ad featuring former Pillowtex workers saying Perdue left them "holding the bag with nothing in it."
Perdue has responded to the Pillowtex criticisms, saying there wasn't anything more he could do since the owners wouldn't investment more in the company.
"It was a trying experience. I thought I could help," he explained last year. "They were some of the best workers I've ever worked with. I would have done anything to salvage the situation. But, without further capital, it just wasn't going to happen."
Georgia's Senate race to replace outgoing Sen. Saxby Chambliss (R-Ga.) is expected to be close. HuffPost Pollster's average of the publicly available polling currently has Perdue with a slight lead over Nunn.
This story has been updated with comment from the Perdue campaign.
Want more updates from Amanda? Sign up for her newsletter, Piping Hot Truth.
Before You Go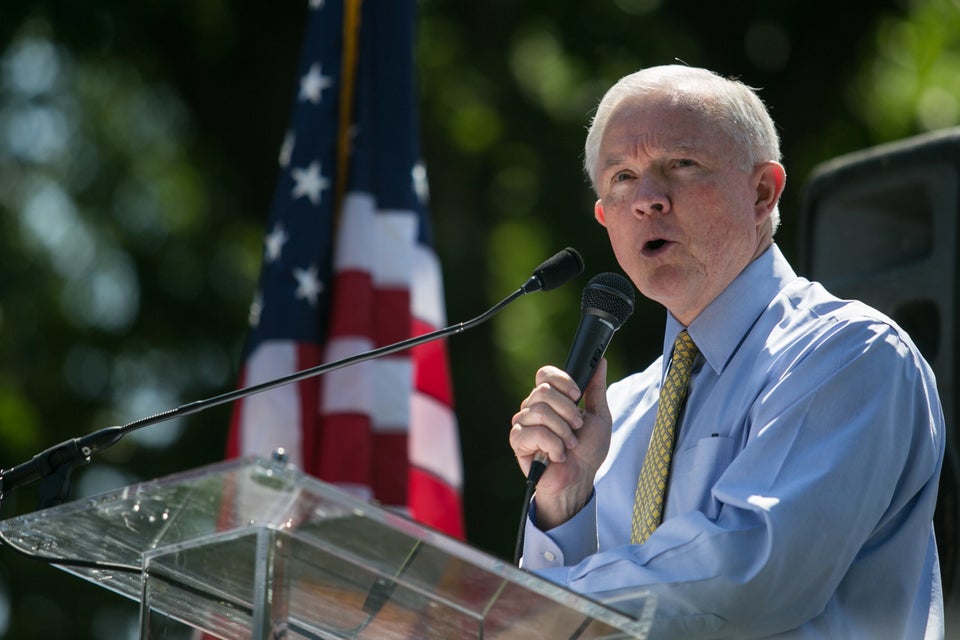 Senate Seats Up For Grabs In 2014
Popular in the Community