WASHINGTON -- Republican David Perdue, the Georgia businessman running for U.S. Senate, has as much as $1 million invested in an exclusive fund managed by a Swiss private bank -- a rarefied investment strategy that has earned him between $100,000 and $1 million since 2012.
The fund, Vontobel Non-U.S. Equity LLC, is managed by a subsidiary of the Zurich-based private bank Vontobel to invest in companies that operate primarily outside the United States. Registered as a Delaware corporation, the fund includes shares of mortgage companies in India, global tobacco corporations, and European consumer goods manufacturers.
The fund's manager is a sister company of family-owned Bank Vontobel based in Zurich. Its slogan: "Vontobel: Your Swiss Private Bank." Nevertheless, Perdue's investment is not the same as a Swiss bank account, and his fund, managed out of New York, cannot be used to hide taxable assets from the Internal Revenue Service.
Rather, it is a pooled investment fund, designed to make money for investors. By limiting the investor pool to high-net worth individuals and well-funded organizations, the Vontobel fund is exempt from the typical requirement that, as a Delaware corporation, it register with the Securities and Exchange Commission.
Perdue's estimated net worth of between $27 million and $82 million easily qualifies him to invest in the restricted fund. As of September, Perdue was one of 769 investors who together had given Vontobel's asset managers more than $1.25 billion to invest in the Vontobel Non-US Equity LLC fund.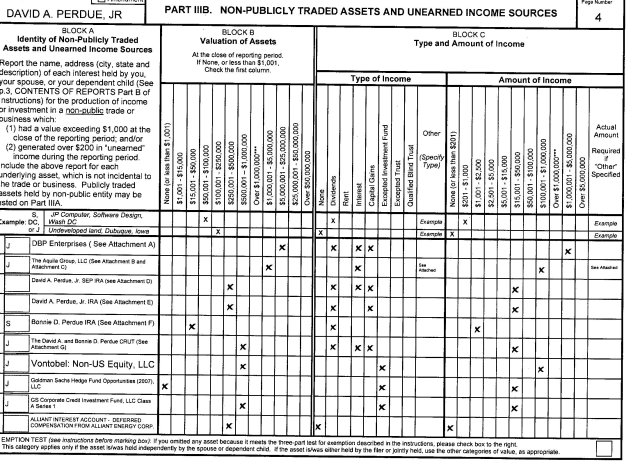 As Perdue crisscrosses Georgia, promising to use his extensive business experience to benefit the millions of voters hard hit by the Great Recession, his participation in the Vontobel fund may expose him to charges he's out of touch with the blue-collar voters he needs to win next month's election. Perdue is facing Democrat Michelle Nunn for the seat of retiring Sen. Saxby Chambliss (R).
Perdue's vulnerability was hammered home in recent weeks, as scrutiny intensified into his business record of outsourcing American jobs, to be filled by cheaper laborers in what he called the "Third World."
"I spent most of my career" outsourcing, Perdue said in a 2005 deposition released to the media this month. His campaign contends that he was discussing goods and products, not jobs. Since then, Perdue has repeatedly claimed that he is "proud" of this part of his record, and has rebuffed critics who point out that he has overseen hundreds of layoffs during his decades as CEO of companies like Reebok, Sara Lee and Dollar General.
Yet Perdue's pride in his work history seems tempered by reports that his campaign deleted a paragraph from its website that described Perdue's stint as a consultant for a startup in India, from 2007 to 2009.
In response to questions from The Huffington Post, Perdue's campaign refused to say when Perdue first invested in the Vontobel fund, or how much he Perdue ventured. The campaign also declined to say how much Perdue has earned from his Vontobel investment, beyond the range offered in his personal financial disclosure form, or how much he has paid to Vontobel in management fees.
The campaign did note that Nunn lists four non-U.S. investment funds on her Senate financial disclosure forms. These include an Emerging Markets Core Equity Fund, an International Small Cap Value Fund, an International Core Equity fund, and an International Small Company fund -- all through Dimensional Fund Advisors, for a total value of between $4,004 and $60,000. Nunn reported combined two-year income from all four investments of between $201 and $1,600.
In a statement to The Huffington Post, Perdue spokeswoman Megan Whittemore said, "Overall, David has more invested in Henry County school bonds than in this fund. Investing a portion of your portfolio in international companies is standard diversification for most investors, including Michelle Nunn, "
Unlike Perdue's restricted Vontobel fund, Nunn's holdings are in publicly traded funds -- and significantly smaller than Perdue's investment.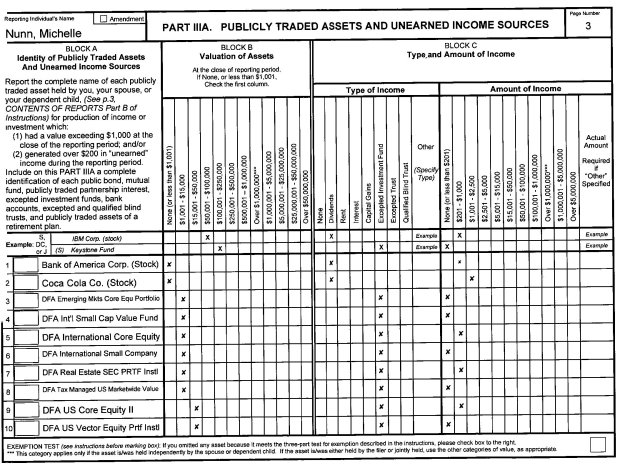 Little is known about the Vontobel fund, which was created in July 2007, the same month that Perdue exited his job as CEO of Dollar General. The executive's departure netted him more than $42 million.
The Vontobel fund appears to be among a series of funds Vontobel established in 2007 to help shield U.S. investors from the looming financial crisis. For wealthy Americans, the prospect of placing money in the hands of Vontobel's star asset manager, Rajiv Jain, was a welcome alternative to the bad news shaking Wall Street.
In response to questions from HuffPost, the Perdue campaign released the top 10 holdings for the Vontobel fund, which mirror those for other Jain-managed Vontobel funds. They include British American Tobacco (U.K.), Philip Morris International (U.S.), Unilever (Netherlands), Nestle (Swiss), Housing Development Finance Corp. (India), Roche Holding (Swiss), HDFC Bank (India), SABMiller (U.K.), Novo Nordisk (Denmark), and Reckitt Benckiser (U.K.).
A spokeswoman for Vontobel Asset Management, a U.S. subsidiary of the Swiss bank, declined to answer questions about the Vontobel Non-US Equity LLC fund's structure and management.
This story has been updated with a comment from Purdue's campaign on his 2005 deposition.
Before You Go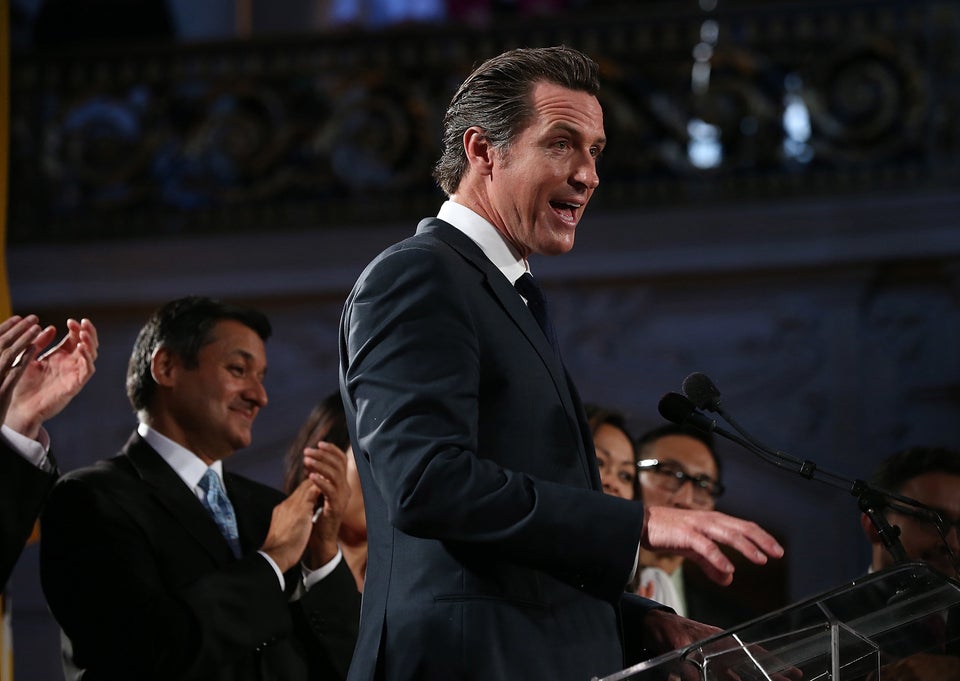 Politicians On Pot
Popular in the Community