WASHINGTON — A former spokesman for David Petraeus says the retired general's affair with a female biographer started after Petraeus left the Army.
Retired Army Col. Steve Boylan told ABC's "Good Morning America" that Petraeus' wife of 38 years, Holly, is "furious" over the matter. Boylan also said in an interview that Petraeus' affair with Paula Broadwell ended four months ago. Petraeus, who has resigned as CIA director, acknowledged the affair in a letter to agency employees.
"He deeply regrets and know how much pain this causes his family," he said. He said the affair started about two months after he began as CIA director in September 2011. "This kind of evolved over time," he said. He added the relationship was a "colossal mistake."
Boylan, appearing Monday on ABC, said Petraeus' wife "is not exactly pleased right now. Furious would be an understatement."
Boylan, who says he spoke with Petraeus over the weekend, told NBC's "Today" show that Petraeus is "devastated." Boylan says "it's going to take a long time" for him to set things straight at home.
Before You Go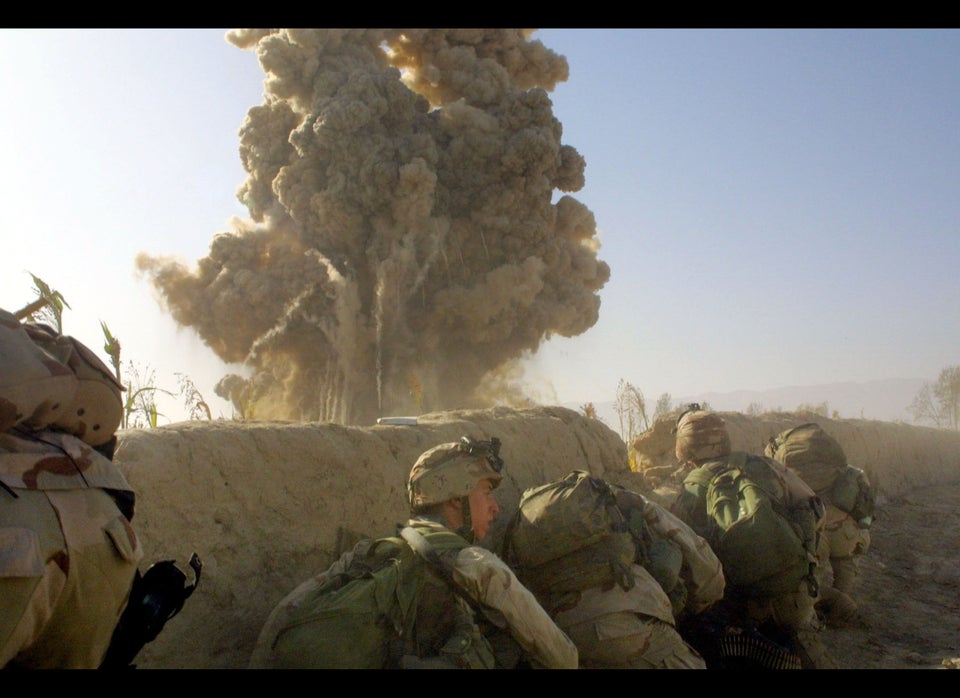 Afghanistan War, By The Numbers
Popular in the Community