 By LARRY MARGASAK, THE ASSOCIATED PRESS
WASHINGTON — Former CIA Director David Petraeus arrived early Friday for closed hearings on Capitol Hill as lawmakers seek details from the retired general about the Sept. 11 attack on the U.S. Consulate in Benghazi, Libya, that killed the U.S. ambassador and three other Americans.
Petraeus was not expected to testify about his affair with biographer Paula Broadwell or the harassing emails she sent a Florida woman that led to the FBI investigation that uncovered the affair.
The House Intelligence Committee, which was hearing from Petraeus first, was meeting in a secure room several floors below the main area of the Capitol Visitors Center where tourists gather when they are visiting Congress.
Petraeus, in his first congressional testimony since his resignation last Friday, was to appear later Friday before the Senate committee.
Republicans and some Democrats have demanded an explanation of why the Obama administration initially described the attack at Benghazi as a protest gone awry, leading to the deaths of U.S. Ambassador Christopher Stevens and three others, including two Navy SEALS.
Five days after attack, the administration sent U.N. Ambassador Susan Rice on the Sunday news shows to describe what precipitated the assault. She relied on initial intelligence that subsequently proved incorrect.
Deputy CIA Director Mark Morell told the House committee on Thursday that Rice was provided with an unclassified version of events at the American mission, according to Rep. Adam Schiff, D-Calif., a committee member. The assessment concluded that a spontaneous protest over an anti-Muslim video had evolved into an attack on the American consulate, a description that Rice presented in the television interviews.
Before You Go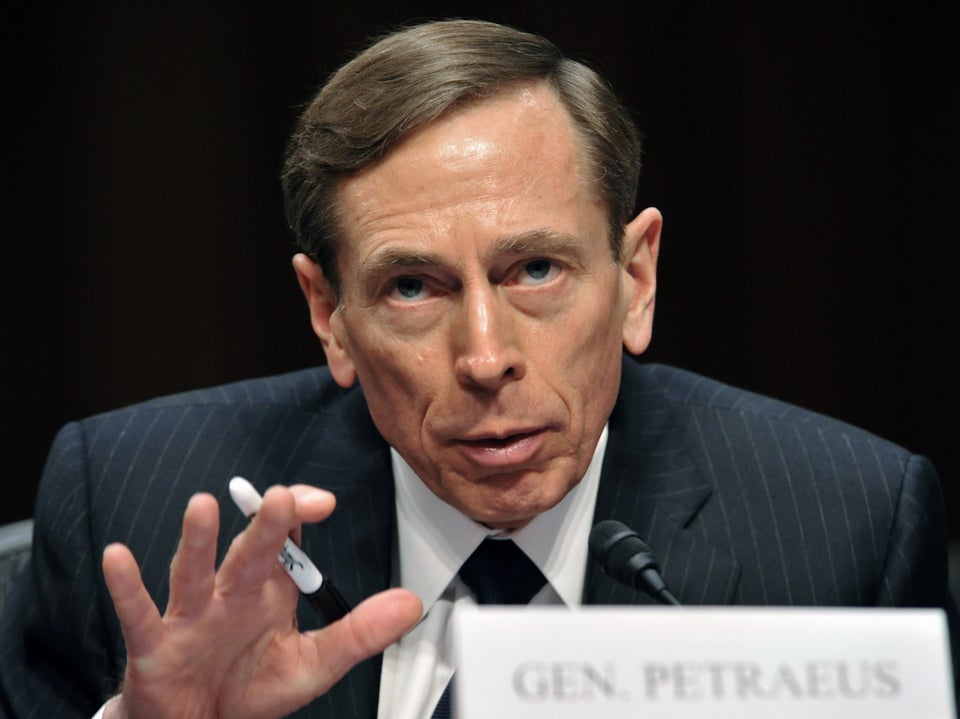 David Petraeus Scandal: The Cast Of Characters
Popular in the Community