WASHINGTON -- Former military commander and CIA Director David Petraeus agreed Tuesday to plead guilty to one misdemeanor count of removing and retaining classified material, admitting to providing his mistress with that material while he headed the CIA.
The plea deal, revealed in documents filed in federal court in the Western District of North Carolina, means that Petraeus will likely avoid prison time. Federal prosecutors will ask for two years of probation and a $40,000 fine under the terms of the plea agreement.
Petraeus was long believed to have given classified information to Paula Broadwell, a woman he had an affair with who also wrote a biography on the general. According to a court document laying out the factual basis for the plea agreement, Petraeus maintained eight "black books" that contained classified information, including notes from his discussions with President Barack Obama. He provided the books to Broadwell and delivered them to a residence in Washington, D.C., where she was staying in 2011.
The books were later recovered at Petraeus' home in Arlington, Virginia, a court filing said, by FBI agents executing a search warrant in April 2013.
Two senators who had previously spoken in support of Petraeus and did not believe he should have been charged said Tuesday they hoped the resolution of the case would allow him to move on.
"Now he can put this behind him and move on and continue to serve the country," said Sen. John McCain (R-Ariz.). "All of us in life make mistakes."
"I have a great respect for the service he's given our country," said Sen. Dianne Feinstein (D-Calif.), adding that she thinks Petraeus will get past the scandal. "I think it's not the best of all outcomes, certainly not the worst."
Ali Watkins contributed reporting.
This story has been updated.
Before You Go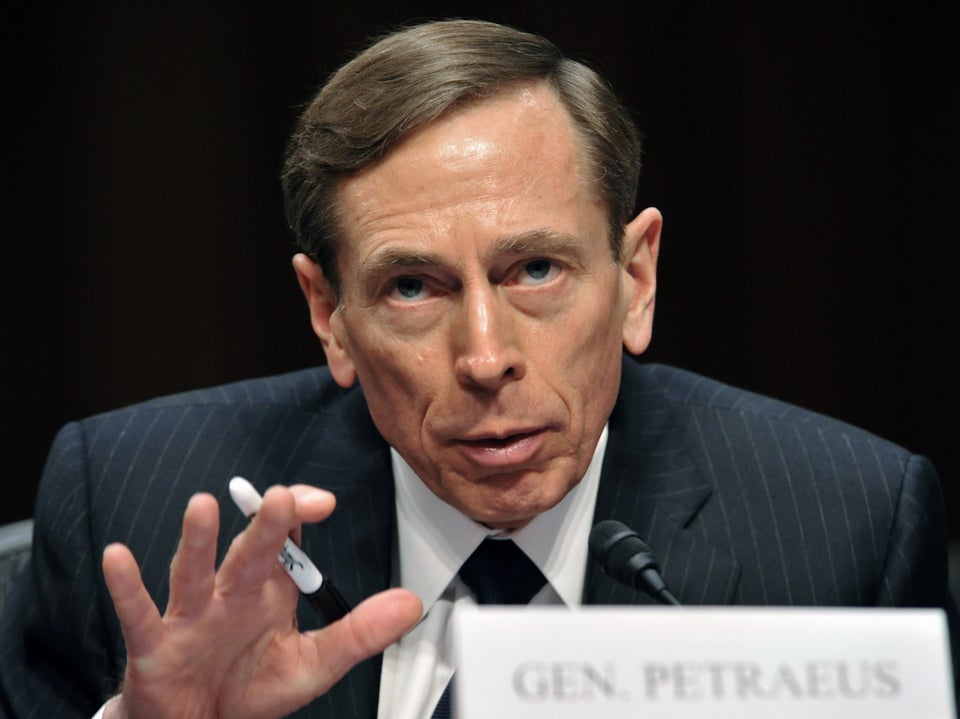 David Petraeus Scandal: The Cast Of Characters
Popular in the Community