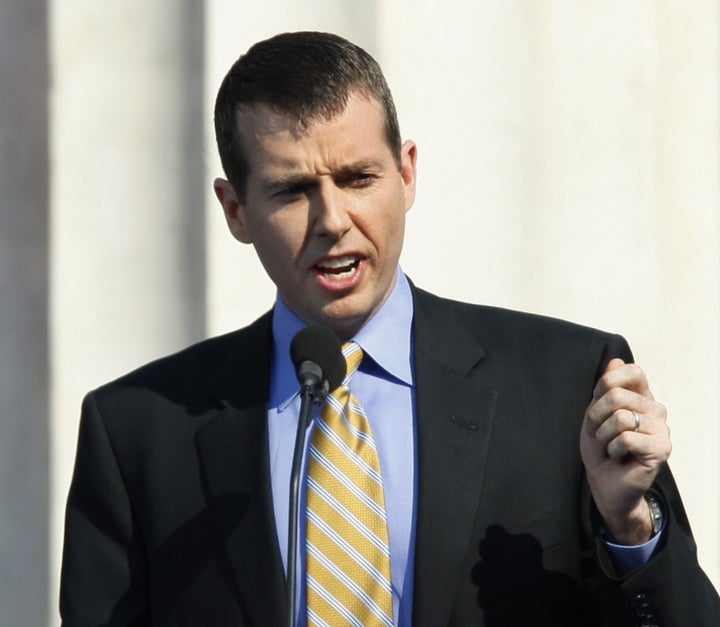 Top White House adviser David Axelrod said Sunday that he expects former Obama campaign manager David Plouffe to replace him when he retires, as he announced that same day, in "late winter, early spring."
"I think he will come, which is huge," Axelrod told the National Journal in an e-mail, "but his portfolio will be slightly different."
National Journal breaks down the Plouffe-Axelrod intersection:
Plouffe served as campaign manager for Obama's 2008 run and has widely been expected to join the administration. He has spent much of the last two years in Chicago running AKPD, the political consulting group founded by Axelrod.
During Obama's acceptance speech in 2008, the future president acknowledged Plouffe's integral role on the campaign, calling him "an unsung hero" who built the "best political campaign, I think, in the history of the United States of America."
The ongoing administrative shakeup appears to have followed the predicted contingency plan so far, though there is likely to be even more turnover in the upcoming months which will bring a wave of new faces into the Obama ranks.
Axelrod announced over the weekend on "Fox News Sunday" that he'd be departing the White House in order to return to his hometown of Chicago to resume other work.
Popular in the Community