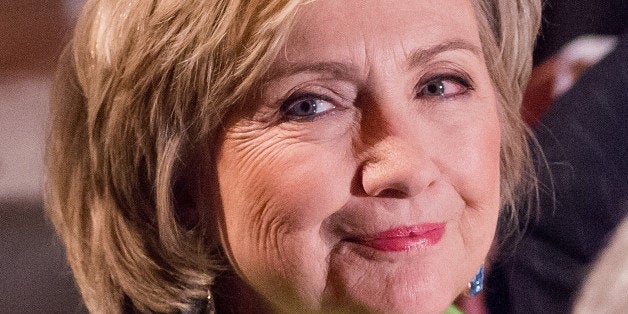 David Plouffe, the one-time Hillary Clinton critic who served as President Barack Obama's campaign manager in 2008 and later as a senior adviser in the White House, is now turning out to be one of the former secretary of state's biggest cheerleaders.
"Having run the campaign that beat her last time, and we barely beat her, she's in a much stronger position than she was then," Plouffe said -- joking that any Democrat who challenges her in a primary will do so "because they want an MSNBC show."
Steve Schmidt, Sen. John McCain's (R-Ariz.) 2008 campaign manager, was also on the panel.
Plouffe's comments come the day after the New York Post reported that former Bush administration official Karl Rove suggested last Thursday that Clinton may have brain damage resulting from a fall in December 2012.
Plouffe hit back on those comments as well.
"This will be a highbrow, positive campaign here," he snarked. "But it does show the Republican fascination with her, and they realize, I think, how tough she will be to beat."
Plouffe may be fawning over Clinton now, but he didn't always have such kind words for the former senator from New York.
Back in 2008, Plouffe notably referred to Clinton as "one of the most secretive politicians in America today" and questioned "whether she'll be open and honest with the American people as president."
With these new remarks, however, it seems like Plouffe is more than willing to forget the past and start anew.
REAL LIFE. REAL NEWS. REAL VOICES.
Help us tell more of the stories that matter from voices that too often remain unheard.
BEFORE YOU GO
PHOTO GALLERY
Hillary Clinton