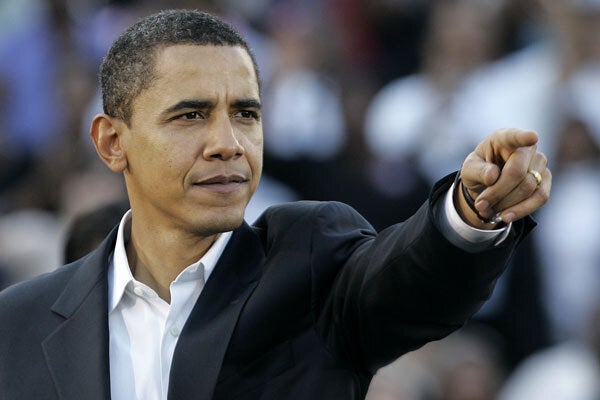 "Hillary Clinton was the strongest candidate our party had put forward in a decade," began David Plouffe, campaign manager for Obama for President. "Barack Obama offered an improbably candidacy. We had a full appreciation of her and we defied conventional wisdom."
Plouffe lead a discussion on promoting diversity in Advertising -- political or otherwise -- at the American Association of Advertising Agencies (4A's) conference in New York this week. Moderated by CNBC host Donny Deutsch, the 4A's has collaborated with Howard University and the Center for Advertising Excellence to talk about a crippling issue of the lack of diversity in the ad business.
"Young people are truly color blind," said Plouffe, "so we ran a non-race-based campaign." The campaign and constituents knew the country wanted change. After a successful fundraising quarter and then the win in the Iowa Caucus, Plouffe thought: "This election mattered to people. We thought, 'wow' this is actually happening."
Donny Deutsch peppered Plouffe with insight questions. The chairman of the $2.5 billion in billings agency Deutsch and host of a new CNBC offering, The Entrepreneurs, is really a great interviewer. Deutsch had worked on the Clinton campaign in 1992, and believes the Obama speech on race in America was a turning point for voter acceptance in 2008. Still, he believed the Hillary Clinton campaign was a juggernaut.
"Most people thought Obama would be a non-candidate," said the campaign manager. "Our goal was to put up a credible campaign."
Calling political campaigning a "sequential set of contests," he added there seemed to be a focus on winning one state at a time. "We were a gathering storm," said Plouffe.
Deutsch segued deftly. He introduced two political campaign vets Cornell Belcher and Clifford Franklin, who had worked on polling and integrated marketing respectively for Obama. Finally, half way into the program on diversity, two black guys were involved! It was not lost on me, nor the crowd of perhaps 150 industry HR and executive leaders that the two main attractions were "white dudes."
"The new electorate is only 55% white but is also black and brown," said Pollster Belcher. "This is your new marketplace. Corporate American needs to re-set." He added the challenge for the ad industry is to see how Brands fit into this re-set. "If you don't re-set right now, your Brand is going to get left behind."
Cliff Franklin was hysterical in pointing up the ironies: "Flat is the new growth," in our economy. "We need some diversity of thought in advertising. Some of you are hip, and some are just not!" He said the Madison Ave. ad industry should take a lesson and create a model for Brand Ambassadors at the grassroots level. His final advice on building a career in advertising, "just get people that win."
Nancy Hill, president of the 4A's, took a moment to congratulate the industry for financial support for the Center for Advertising Excellence. She also thanked ad execs for turning-out in force to the first of Howard's John J. Johnson school of communications symposiums and fundraisers for CEA.
Chuck Porter, chairman and CEO of Crispin, Porter + Bogusky, and the newly elected vice chair of the 4A's said his number one motivation in taking the chairman posting next year is a full industry press on diversity. Not just for the "minority outreach" or multicultural grassroots divisions, but at the highest agency ownership levels.
Plouffe advised: "Don't hire just to reach black folks."
Popular in the Community