ESPN college football analyst David Pollack admitted he was about to put his foot in his mouth. Then he went right ahead and stuck it in there.
The former Georgia standout caused a stir during ESPN's "College GameDay" on Saturday by saying that he doesn't believe women belong on the College Football Playoff selection committee. The comment came just one day after The Associated Press reported that former U.S. Secretary of State Condoleezza Rice is expected to be a member of the committee that will select teams for the College Football Playoff next year.
"Now I'm going to stick my foot in my mouth, probably," Pollack began. "I want people on this committee, guys, that can watch tape ... Yes, that have played football, that are around football, that can tell you different teams, on tape, not on paper..."
As Pollack was explaining his stance that members of the committee should be former players, ESPN host Chris Fowler asked if such a requirement should preclude women from serving on the committee.
"So no woman belongs on the committee, then?" interjected Fowler.
Rather than avoid the question, Pollack took the bait.
"You said that … I'll say it, yeah. Yeah," he responded as other panelists stated that they disagreed.
Among those responding to Pollock's comments were three prominent female college football broadcasters: ESPN's Samantha Ponder, Erin Andrews of FOX Sports and Bonnie Bernstein of Campus Insiders.
Seemingly aware of the backlash against his comments, Pollack attempted to walk back his remarks on Twitter.
Before You Go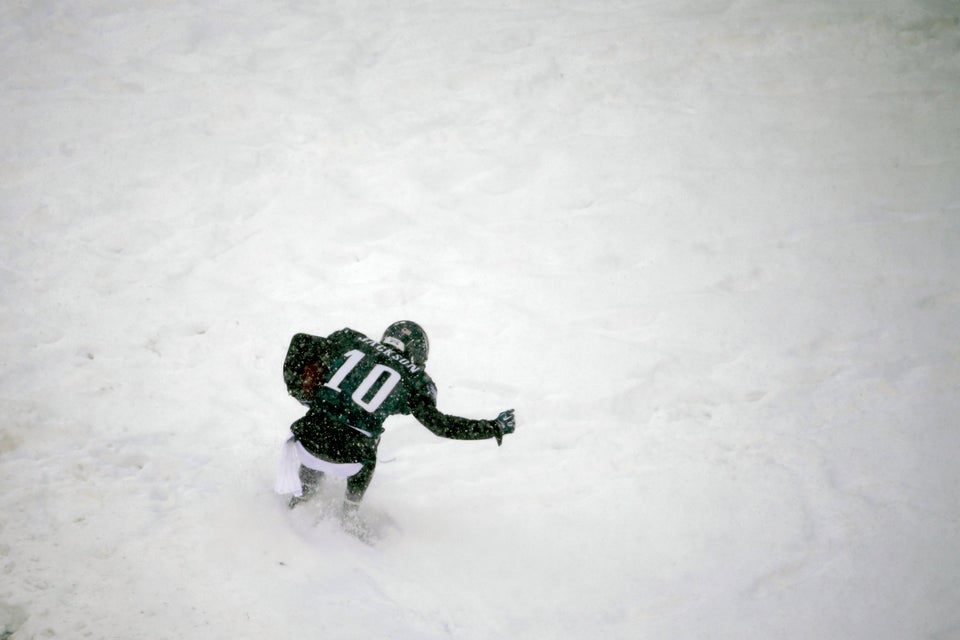 Best 2013 Sports Photos
Popular in the Community