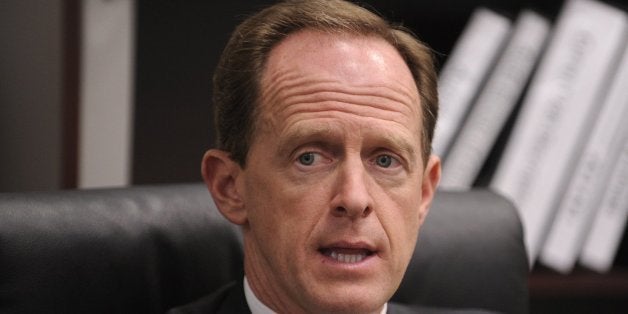 WASHINGTON -- Progressives in Pennsylvania are claiming victory in sinking a potential deal between their U.S. senators and the White House to advance a Republican judicial nominee aligned with groups opposed to abortion rights, gay rights and gun control.
Keystone Progress, a statewide progressive advocacy group, has been campaigning for months to prevent Sens. Bob Casey (D) and Pat Toomey (R) from recommending corporate lawyer David Porter to President Barack Obama to serve on the U.S. District Court for the Western District of Pennsylvania. The group learned in late March that Porter was part of a package of as many as eight judicial nominees being negotiated in "a backroom deal," and Casey and Toomey were expected to present it to the White House at any moment.
The group immediately launched a campaign urging people to oppose the "Tea Party lawyer" potentially headed for a lifetime appointment to the federal bench, and teamed up with MoveOn.org and RH Reality Check to circulate petitions to stop Porter's nomination. Among other things, Porter heads the Federalist Society's Pittsburgh Lawyers Chapter, helped found a coalition that tried to stop Supreme Court Justice Sonia Sotomayor's confirmation, and is a contributor and trustee at the conservative Center for Vision and Values.
Two months later, after collecting nearly 40,000 signatures, the group's efforts appear to have paid off. Two sources familiar with negotiations on the package told The Huffington Post that Porter is out and the package has stalled.
While it's unlikely that anyone directly involved in negotiations will publicly comment on the status of a potential nominee that hasn't even been nominated yet, progressive leaders take the silence as victory.
"We've already won," said Michael Morrill, executive director of Keystone Progress. "It doesn't take two months after putting together a package deal unless there's a problem. It's been two months, no movement, no affirmation from anybody within the process ... We think it's fair to assume the David Porter nomination is dead."
A Toomey spokesman declined to comment, and both Casey's office and a White House spokesman did not respond to a request for comment.
It's unusual to see such a strong grass-roots effort in opposition to someone who hasn't even been nominated yet. The process of advancing judicial nominees is shrouded in secrecy and can drag on for months or even years as the White House works with senators to vet candidates they can all agree on. The senators stay mum, the White House stays mum and it's not until the president formally announces his picks that most people learn who they are.
Morrill said that's precisely why his group acted as quickly as it did on Porter when it got wind of a possible nomination.
"If we can get 40,000 signatures when nobody's even heard of him, once it becomes public and newspapers look into his background, the case against Porter will only get stronger," he said.
According to Keystone Progress, Porter was part of a broader deal that would allow Casey to pick three or more federal judicial nominees in exchange for Toomey getting Porter -- a package that bears the outlines of another contentious deal the White House cut with Georgia's two Republican senators. In that instance, Obama signed off on an all-or-nothing package of seven judicial nominees that includes Michael Boggs, a socially conservative judge who has come under intense fire from the black community, abortion rights groups and the gay community.
In both cases, the White House appears to be calculating that cutting a package deal with Republicans may be the best way to fill long-empty court seats in those states, even if it means accepting at least one GOP nominee who is way out of step with Obama. Pennsylvania currently has eight district court vacancies, one of the worst vacancy rates in the nation. And in Georgia, one seat has been empty for nearly 2,000 days. Another has been empty for nearly 1,600.
Morrill said he thinks Democratic furor over Boggs' nomination, which has garnered significant press, influenced negotiations on Porter.
"I'm sure it did," he said. "What's been going on in Georgia just gave them pause. They did not want to have another fight where the president was nominating someone so far out of the mainstream, so far out of the realm of what would be an acceptable deal, in exchange for a couple progressive nominees."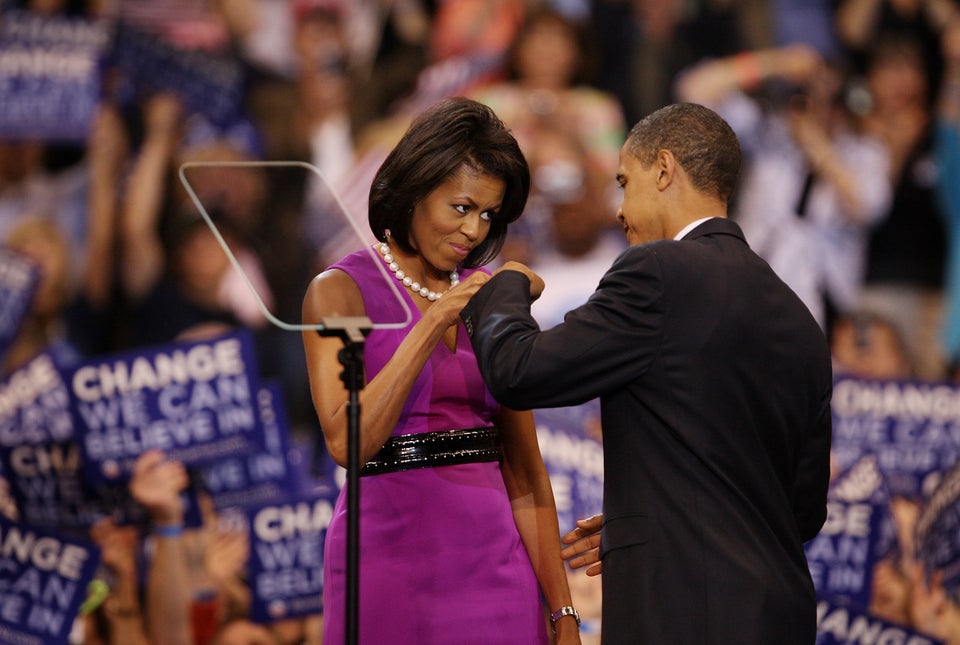 Obama's Fist Bumps
Popular in the Community