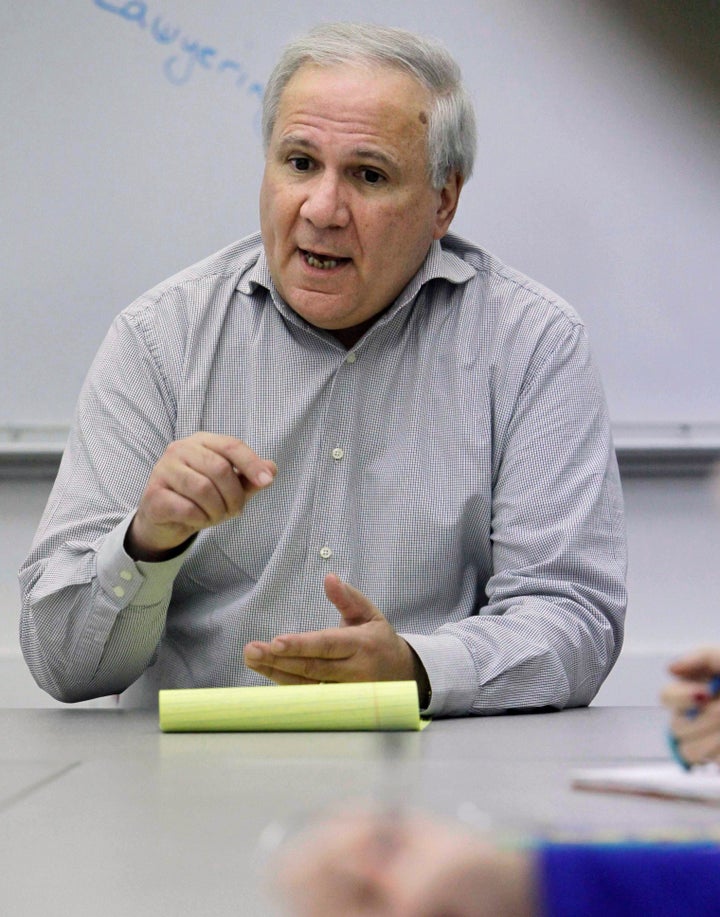 Northwestern University officials have released a statement explaining the dismissal of renowned journalism professor David Protess, saying he lied to the university about documents related to a high-profile legal case, reports North by Northwestern.
Among other discoveries, the university found that Protess had altered a 2007 email sent to the defense team of alleged murderer Anthony McKinney regarding the release of student memos before submitting it to Medill School of Journalism Dean John Lavine and Protess' then legal representation. Protess and his students were working to prove McKinney's innocence along with attorneys from the Center on Wrongful Convictions as part of a Medill Innocence Project investigation.
In the original email, Protess wrote, "my position about memos, as you know, is that we share everything with the legal team, and don't keep copies..." In the version he forwarded to the university, however, Protess changed the email to say: "My position about memos, as you know, is that we don't keep copies..."
Protess said he'd altered the text because the original letter was not intended to be taken literally and that the doctored version better reflected the email in its entirety, the Chicago Tribune reports.
In an interview with North by Northwestern, he added that any confusion regarding which student documents had been released were a result of his distraction at the time of the event by a family member's illness, and that allegations against him were based on "sinister stuff that they have come up with through selective quotes."
Medill officials released a statement this week recapping the controversy and defining their relationship with Protess:
In sum, Protess knowingly misrepresented the facts and his actions to the University, its attorneys and the dean of Medill on many documented occasions. He also misrepresented facts about these matters to students, alumni, the media and the public. He caused the University to take on what turned out to be an unsupportable case and unwittingly misrepresent the situation both to the Court and to the State.

Medill makes clear its values on its website, with the first value to "be respectful of the school, yourself and others - which includes personal and professional integrity." Protess has not maintained that value, a value that is essential in teaching our students. That is why Medill Dean John Lavine has assigned the course to another faculty member this quarter and Protess is on leave.
Protess told the Tribune that responsibility for confusion regarding the records should be placed on McKinney's attorneys, and that he is prepared to move on from Northwestern and leave the controversy behind.
What do you think of this story? Was Protess wrongfully dismissed? Share your thoughts in the comments section.

Calling all HuffPost superfans!
Sign up for membership to become a founding member and help shape HuffPost's next chapter