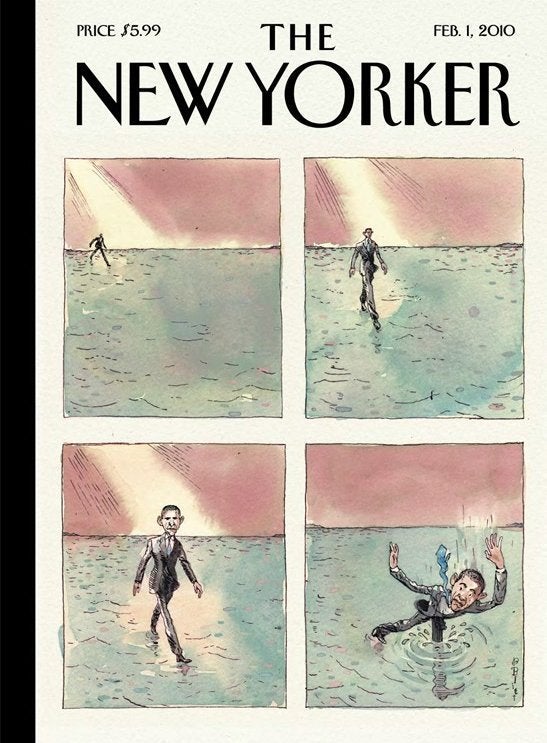 Remnick revealed in an interview with Howard Kurtz on CNN's "Reliable Sources" that, after the February 1, 2010 edition — which showed Obama walking on water, then falling in, on the cover in a reference to the president's troubles over the health care bill and the election of Scott Brown — ran, he was contacted by senior adviser David Axelrod:
REMNICK: ...They wanted a signed version of the cover. And, you know, there were other covers maybe they didn't like as well. But I think they got over it. In fact, they got over it a lot faster than some other people.

KURTZ: What did Axelrod's office tell you about Obama's personal reaction?

REMNICK: I think Axelrod and Obama were laughing hysterically over this cover. And the fact to their credit, within a matter of weeks, that they reversed the really sinking trend that they were experiencing, and they passed health care. And the White House certainly reversed its downward trend pretty quickly after that cover. I'm not saying the cover was anywhere near responsible for it.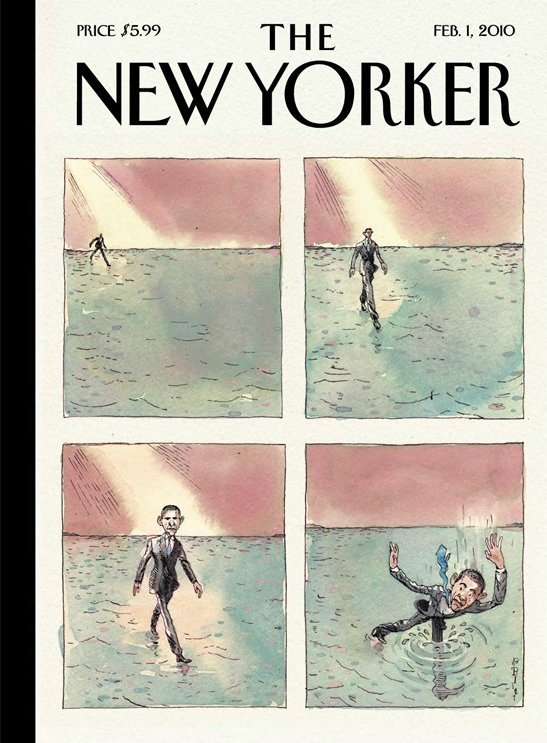 REAL LIFE. REAL NEWS. REAL VOICES.
Help us tell more of the stories that matter from voices that too often remain unheard.