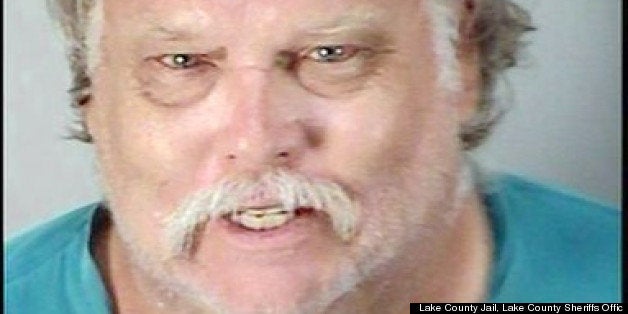 In Groveland, Fla., a man is accused of luring a 9-year-old boy into his car, taking him to his house in nearby Leesburg and then returning the boy to the park where they met.
Police stopped Kyle at the park, where "upon questioning, he admitted that he had been picking up children at the park and taking them to his home in Leesburg," Lt. John Flinn told MyFox Orlando. "At this point, it doesn't look like anything of a sexual nature was done."
Police said Kyle tried to entice at least three children to come into his car, but only the 9-year-old boy was convinced.
During a search of Kyle's car, police allegedly found a backpack containing duct tape, ropes, rags and scissors.
"We don't know what his intent was for using those items, but they do appear suspicious at this time." Flinn told MyFox Orlando.
The 9-year-old boy's mother was contacted by police. She was unaware her child had been kidnapped, cops said.
"In the eight years that I've been living in Groveland, I never experienced anything like that," Groveland resident Luis Hernandez told Central Florida News. "So this is all new to me and not [sic] that I'm aware of it, I'll be more careful with my children and be more vigilant."
Clarification: Language has been edited in this article to reflect that while Kyle's home is in Leesburg, he was arrested in Groveland.