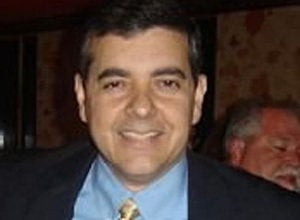 A top Republican congressional candidate in Florida is taking some heat Wednesday morning after it was revealed that eight years ago he literally ran off the road a mail truck carrying unfavorable fliers about his campaign.
GOP candidate David Rivera was the subject of a critical investigative report by a local CBS outlet for an incident that took place late during his local statehouse campaign in 2002.
As the CBS unit tells it, as the mailing deadline neared, Rivera got in his car in an attempt to track down a Liberty Mailing services truck that was set to deliver campaign fliers being produced by his opponent. Accounts diverge from here. Rivera stresses that he wanted to get his own fliers which happened to be on the same truck. But that doesn't explain why the Florida Republican, according to the station, forced "the truck to the shoulder of the Palmetto Expressway right in the middle of evening traffic at 5:50pm, ten minutes before the truck's deadline to get to the post office which was 6:00pm Eastern."
Rivera says he agreed to rendezvous with the truck on the exit ramp of the Palmetto, where Rivera said he removed his fliers from the truck.

The trouble is the FHP report says the accident happened in the middle of the road, specifically not on the exit or entrance ramps.

The reports also states that Rivera was driving alone.

[snip]

And the president of Dodd Printing, which now owns Liberty Mailing, Richard Sierra, told both the Miami Herald and CBS4 that Rivera's version of events is not quite true.

"The company truck's driver did not voluntarily pull off the highway," said Richard Sierra. "We did not remove any fliers. Whatever was on the truck was mailed."

The same FHP report shows the truck's driver told the officer Rivera hit him, forcing the truck to pull over though Rivera denied that to the FHP officer in the same report.

Because of the conflicting statements no charges were filed in the accident.
The entire story is worth a read in so far as it sets a new bar for bizarre political scandals. Left unanswered is what exactly was printed on the fliers that Rivera's one-time opponent had printed. CBS merely reports that they "included a last minute attack on Rivera's character." But Democratic operatives and political observers in the state are already speculating that they had to deal with allegations of domestic abuse in Rivera's past.

Calling all HuffPost superfans!
Sign up for membership to become a founding member and help shape HuffPost's next chapter