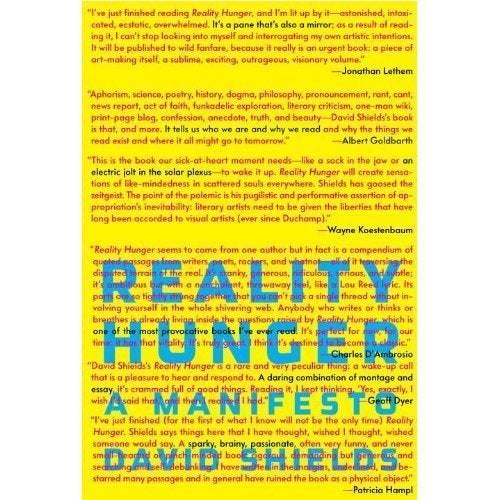 David Shields, author of three novels and seven works of nonfiction, attempts to demolish the foundations of literature in his latest, Reality Hunger: A Manifesto. His target: the culture. He argues that there has been a dreadful trend in fiction, and not just genre fiction and the mass-market best seller, but within the entire literary spectrum. Stories using too much detail, too much description, stories within stories within stories deviating and dwelling in obscure tangents and conventional formula.
David took time off from his busy schedule to meet in Wallingford, a neighborhood just west of the University of Washington overlooking Lake Union and the Seattle skyline. He suggested a coffee shop but I convinced him to forego the lattes and chai teas and we went to a bar. He sipped water to my beer. I came armed with what I thought were sure-fire arguments to convince him that there is value in the story, and that the writer should pursue traditional fiction while perhaps evolving to a more precise, compressed, and minimal aesthetic. I'm not sure if I succeeded in making him budge, but he may have pulled me a couple inches closer to his line of reasoning...
Calling all HuffPost superfans!
Sign up for membership to become a founding member and help shape HuffPost's next chapter