Veterans Affairs Secretary David Shulkin used his downtime on a recent international trip for several leisure activities, including a tennis match and river cruise, The Washington Post reported Friday.
According to the report, Shulkin spent roughly half of a 10-day trip to the U.K. and Denmark to sightsee, watch a high-profile Wimbledon match and take in other activities more typical of a vacation than a work trip. 
Shulkin flew commercial for the July trip, a notable difference from other officials who have recently come under scrutiny for opting to use charter or military planes for their travel. However, the government did pay for his wife's airfare as well as some of the cost of her meals while abroad.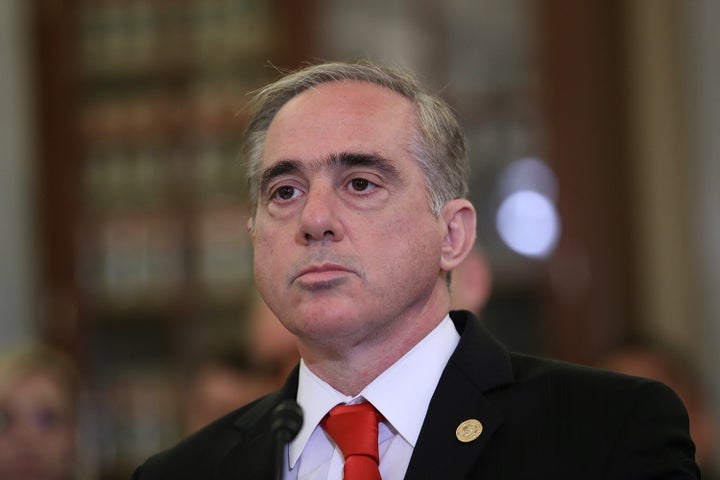 The revelations about Shulkin, a holdover from President Barack Obama's Cabinet, are just the latest in a series of reports regarding Trump administration officials' conduct and financial choices while traveling on official business. 
Health and Human Services Secretary Tom Price has received by far the most criticism for his use of private planes and military aircraft to travel both domestically and abroad. According to a series of reports in Politico, the secretary's travel has come at an expense of more than $1 million to taxpayers.
On Thursday, after President Donald Trump said he was "not happy" with Price, the secretary announced he would no longer take private planes and vowed to reimburse taxpayers for the expenses he's incurred. However, he plans to pay just for "his seat" — or about $50,000.
Interior Secretary Ryan Zinke has also faced criticism for chartering a plane to travel from Las Vegas to Montana, costing taxpayers more than $12,000. 
Environmental Protection Agency Administrator Scott Pruitt and Treasury Secretary Steven Mnuchin are also under scrutiny for similar travel expenses. 
The White House has said it's looking into these expenses, and on Wednesday the House Oversight and Government Reform Committee announced it had requested information from 24 federal agencies on officials' travel.
"Under 5 U.S.C. § 5733, official travel on the part of federal employees must be 'by the most expeditious means of transportation practicable' and 'commensurate with the nature and purpose of the [employee's] duties,' and by no means should include personal use," reads a letter from the committee's leadership to the agencies. 
REAL LIFE. REAL NEWS. REAL VOICES.
Help us tell more of the stories that matter from voices that too often remain unheard.