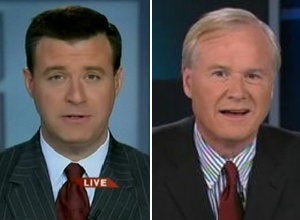 "Does it bother me that I was thrown under the bus to pay for the sins of the father?" Shuster asks rhetorically in the interview. "No. As somebody who's covered politics for a while, I understand all the forces that were in play."
Matthews himself created controversy with remarks about Hillary Clinton that many viewed as sexist and for which he himself was ultimately forced to apologize.
Visit TVNewser to read the entire interview, which includes Shuster's explanation, "Tensions were clearly building. I was at the wrong place at the right time, or the right place at the wrong time. I don't know which."
UPDATE: Shuster returned to the air on "Hardball" with a package on John McCain and the New York Times. Screengrabs from his first day back on the job below: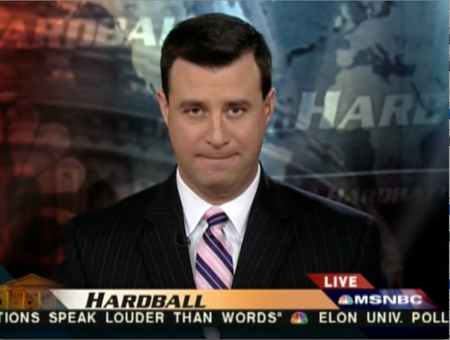 David Shuster back on the set of "Hardball" after serving his two-week suspension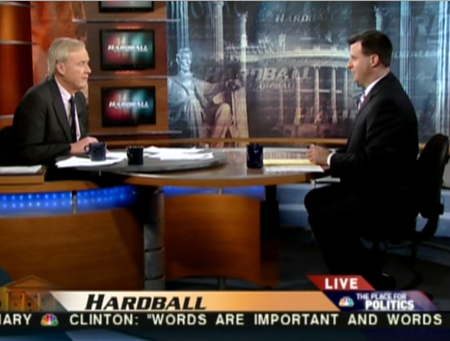 David Shuster and Chris Matthews on the set of "Hardball," or,
David Shuster and the father whose sins he was "thrown under the bus" for
Calling all HuffPost superfans!
Sign up for membership to become a founding member and help shape HuffPost's next chapter