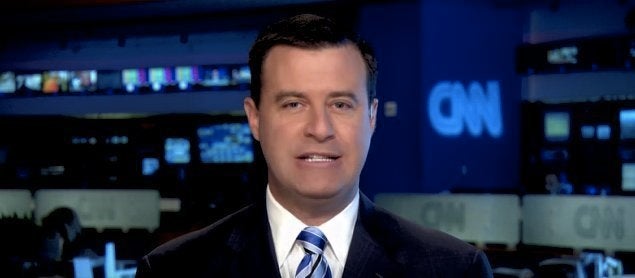 While Rick Perry got major heat from pundits after his debate performance last week, Current TV's David Shuster reserved his ire for other people at the debate: the moderators from Fox News.
The former MSNBC host was discussing Perry's performance on Sunday's "Reliable Sources," where he lambasted the questions asked by Megyn Kelly, Chris Wallace and Bret Baier, and what he called their inexperience with politics. Speaking to host Howard Kurtz, Shuster began with a broad criticism of the media's write-off of Perry's performance.
After Kurtz suggested that the Fox News moderators asked the candidates "tough and aggressive questions," Shuster called some of their questions "frankly incredibly silly and stupid." He especially took issue with Megyn Kelly asking Mitt Romney if he would label Obama as socialist and Bret Baier giving the candidates 30 seconds to say how they would turn the country around.
Shuster said it was "like they ran out of time, like they were just throwing things up there." He called their questioning "jingoistic" and "simplistic," and he alleged, "And what it does is it contributes to the dumbing down of the electorate."
Later, Shuster took aim at the moderators themselves. "If you're going to have journalists as moderators, at least pick people that have experience covering politics," he criticized. "There are a lot of folks at Fox News who bring a certain level of sophistication to their understanding of politics. And I think when Fox News goes to the Megyn Kellys, the Bret Baiers, and people who don't have much experience, who haven't covered campaigns, the result is, sometimes you have these inane questions that come out and, frankly, waste everybody's time."
Calling all HuffPost superfans!
Sign up for membership to become a founding member and help shape HuffPost's next chapter