But over the past three years, Smith has regained over 300 of those pounds. In an exclusive interview with "Today" in the video above, he opens up about his weight loss -- and the tumultuous time he's had since.
"All my life I was this monster in my head and all of a sudden to be this good looking guy, it blew my mind away, I didn't know how to deal with it," he says in the video above.
Despite forging a close personal friendship with Powell, becoming a personal trainer, finding a new girlfriend and living in his new body, Smith felt like "a terrible mess" on the inside, and eventually turned to alcohol and drugs to cope, "Today" reports.
When those outlets didn't help, he turned once again to food. "A lot of people were counting on me to be inspiring, and I didn't want to let anybody down. But I just felt so bad, I didn't know how to cope," he says.
Smith began overeating after being sexually molested as a child, the Daily News reported, and struggled even more after the death of his mother when he was just 17.
But now, something has changed. Fearful that his time is running out, Smith says he is determined to lose the weight once and for all. He's back in the gym, thanks to unconditional support from his girlfriend. "If your foundation isn't built up, you're just going to crumble down," he says. "Unfortunately, I fell down, but I know I can climb back up."
He's not alone. By some estimates, about two-thirds of dieters regain more weight than they lost after four or five years, Women's Health reported. While Smith is still below his initial weight, he has gained more than 75 percent of his size.
That doesn't mean permanent weight loss is impossible -- it just takes commitment. Want proof? Click through the inspiring weight loss success stories below.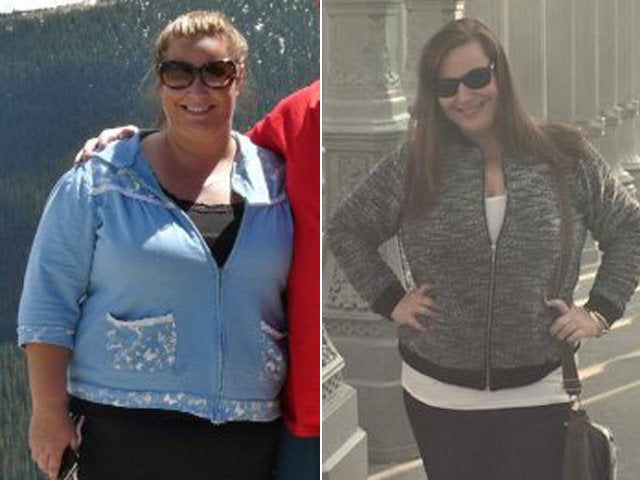 Weight Loss Success Stories