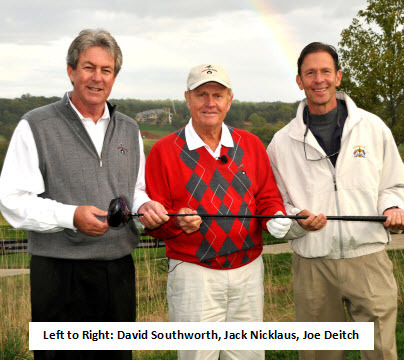 David Southworth is an entrepreneur, father, and developer who has developed over $2 billion in golf and hospitality projects in his career. He's considered a leader in his industry because he has scaled not just development but also impeccable standards for service and unique design, allowing his developments to be more than just real estate, but artistic statuaries that extend the natural beauty of the landscape. David is a native of Scottsdale, Arizona where he began working when he was 8 years old as a bat boy for the Chicago Cubs as they trained in Arizona during their off seasons. He says that ever since he was a kid, he loved the feeling of saving money and learning from people. One of his early mentors as a kid was Major League outfielder Pete Reiser, aka Pistol Pete, who Southworth met by attending early Mass at his church. Southworth would run to the ballfield after Mass to see if he could beat Reiser to the park. Eventually they formed a friendship and Southworth found his way onto the field as a bat boy. Southworth has always been a worker. He attended Cornell University's School of Hotel Administration which landed him a job at Hyatt Hotels and later Pompano Beach Club in Bermuda where he lived for 8 years. In 1992, David joined Willowbend Development in Massachusetts as President and CEO, and over his 14 year career, Willowbend developed its namesake community in Cape Cod, Massachusetts, as well as The Westin Rio Mar Beach Resort and Country Club in Puerto Rico, the JW Marriott Starr Pass Resort in Tucson, Arizona and Liberty National, an exclusive golf club and residential community adjacent to the Statue of Liberty on New York Bay in Jersey City, New Jersey.
In 2005, David and his partner split up the company and he renamed it Southworth Development. In 2006 Southworth purchased a controlling interest and took over as developer and managing partner of Meredith Bay, a 1200 unit gated community on New Hampshire's Lake Winnipesaukee. In 2008 he purchased the Renaissance Golf Club in Haverhill, Massachusetts which went on to receive numerous accolades including Golf Inc's Private Club Development of the Year. That same year they began developing the award winning Scottish resort called Machrihanish Dunes, which in addition to two beautiful waterfront hotels also featured the first true links course to be built on Scotland's west coast in over 100 years. In 2009 the company acquired Creighton Farms, a 964 acre, luxury residential golf community just outside of Washington DC, and which features a Jack Nicklaus Signature Golf Course. In 2012, Southworth announced he would purchase Willowbend on Cape Cod from his former business partner, Paul Fireman. In 2014 Southworth acquired The Abaco Club on Winding Bay in The Bahamas from Marriott Vacation Worldwide Corporation, with a golf course consistently ranked as number on in The Bahamas by Golfweek Magazine.
Southworth says that the company has more than enough land and developments to keep them busy for a lifetime, yet he's not done growing yet. He still utilizes a portion of his time to evaluate new opportunities all around the world. I recently sat down with David Southworth to find out what it takes to build an empire in an uncultivated niche like golf and hospitality development. Here are Southworth's four simple strategies for building a life, a business, and a legacy that's "WORTH"-while:
Legacy: Southworth is the absolute leader in the development of golf and hospitality properties around the world. I asked him if his work is his legacy, the thing he will be known for a hundred years from now. He said no, that his legacy will be his four boys who are now 35, 31, 29 and 20 years old. David says that work keeps him very busy, but he carves out time for the boys who are all highly successful in their own rights; one in real estate, one an architect, one who works for Southworth Development after a successful stint on Wall Street in Mergers and Acquisitions, and one who will pursue a career in theater and the arts upon graduating from college. He says that he loves spending time with them and learning from them and he immensely enjoys watching them succeed. Southworth says that there's no doubt in his mind that all four are forging their own paths of greatness in the world and that there's no better legacy than watching your kids live happy and independent lives.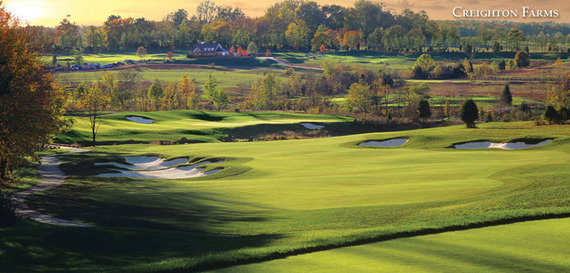 Be Humble: David says that there's a running joke between he and his good friend and Chairman of Southworth Development, Joe Deitch. When they are staying in one of their prestigious developments they joke with each other that security is going to tap them on the shoulder and tell them they don't belong there. He says they are two ordinary guys that just happened to build extraordinary empires. Prior to joining Southworth Development, Joe had founded Commonwealth Financial Network, the nation's largest independent broker/dealer with over $100 billion under management. Having spent time with David, I can attest that it was not easy getting him to rave about his own business acumen. When I prodded him some, he reminded me that he's absolutely no different than the landscaper who is mowing the grass outside, they simply built different sized businesses. David says he doesn't judge his own success by the size of his company, but rather by the positive influence he hopes to have over his employees, his customers, his sons, his close friends, and the people he interacts with each day. He says his personal mission in life is to be good to people and to do good by everyone he meets.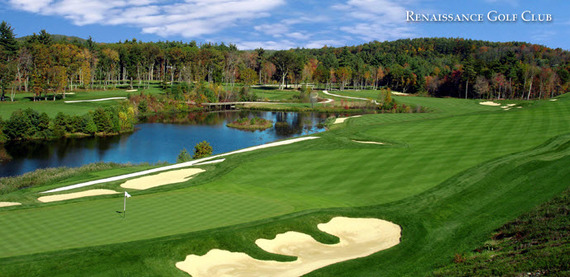 Life is a Classroom: Southworth says that he has made plenty of mistakes in his business and life over the years. Instead of calling them mistakes he calls them tuition. He says it's the price one pays to learn something. He says that he's learned a great deal about golf course and hospitality developments simply by being in the field. He says in the early days of any business, you get up and do what needs to be done just to survive. Then, over time you build capital and once you have capital you can invest back in the business, or in his case, in more dirt. He has developed through three recessions and from that he has learned that you must simply pivot your business model depending on market forces. For him, he buys real estate low during the recession and when the market recovers he develops and sells his inventory. Southworth says that you have to learn the pattern of your business to know when to pivot your strategy, and for Southworth Development, strategy is greatly determined by the economy.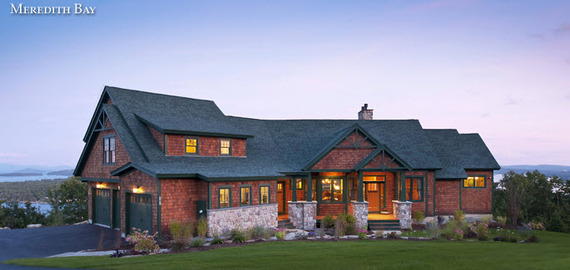 Good Days & Bad: Southworth says that he's come to learn that there are good days and bad days in life and business, and in order to build a big empire, you must take both in stride. He says that when things are tough, he doesn't get depressed or dwell on the negativity. Instead, he focuses on solutions to fix it. Likewise, he says that when he experiences big wins in life or business he doesn't spend much time celebrating. He reminds himself that all of it is short term. On the good days, he knows there's probably a bad day around the corner, and on the bad days, he knows something good is just around the bend. All this being said, Southworth says that for him, one of his greatest assets is the small group of very close friends with whom he shares his life. He says that his group of peers has supported one another for decades, and all of them have built their own businesses. He says that they are great sounding boards when he has an issue he's facing and a great source of support on the good days and the bad.
If David Southworth has an ego, it didn't come out during our time together. He's humble, unassuming, and a complete straight shooter. He isn't interested in impressing anyone with his success. Perhaps he's saving the impressions for his communities around the world. Southworth is merely interested in plugging away at what he's passionate about, developing golf and hospitality communities that redefine luxury living and opulent experiences, while simultaneously artistically furthering the beauty of the landscape. He is David Southworth, busy building a "WORTH"-while life, business, and legacy.
Calling all HuffPost superfans!
Sign up for membership to become a founding member and help shape HuffPost's next chapter