"There should be federal legislation that says, 'Let's go all the way' and have betting on sports. It's OK. It's going to be properly regulated," Stern said at a forum on the future of sports media in New York City, according to The Bergen Record.
"The only thing that makes sense for professional sports is to have federal legislation and regulation," said Stern in an interview with The Bergen Record following Thursday night's event.
Stern did say, however, that he generally opposed a gambling legislation on a state-by-state basis. "If it's subject to 50 individual states, you have every state representative who thinks he has a perfect idea -- that's problematic," he said.
In Stern's view, having the federal government regulate sports betting for the NFL, NBA, MLB and NHL is preferable to a state solution, as all four major sports leagues are national entities.
"I think that gives a way for states to make more money, for leagues to be compensated for their intellectual property, and for the federal government to take [away] illegally bet money and put it through the federal coffers," said Stern.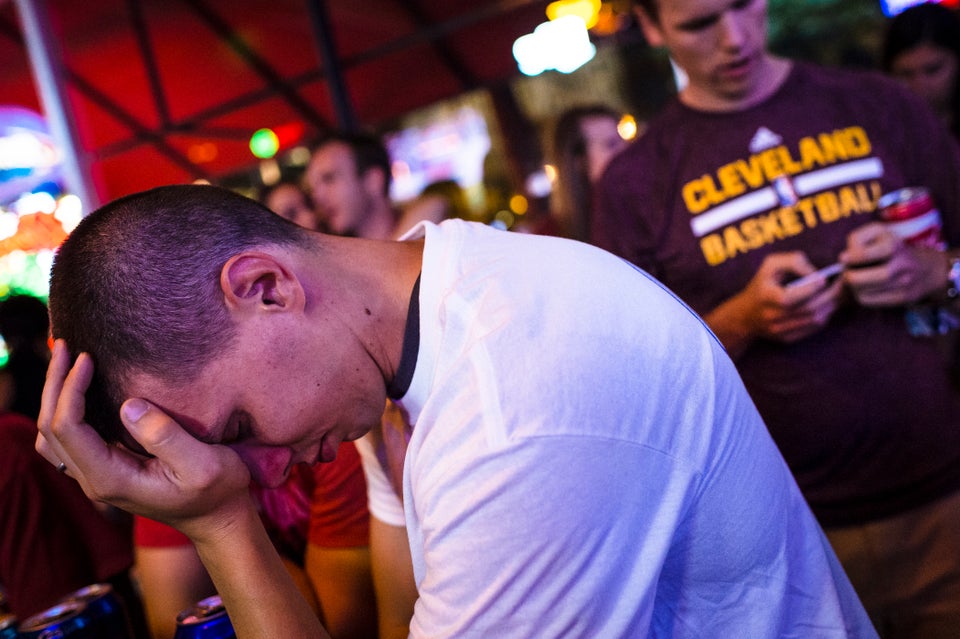 Sad Cleveland Cavaliers Fans After Losing 2015 NBA Finals
Popular in the Community