Two twins separated in their infancy by divorcing parents -- it may sounds like the plot of "The Parent Trap," but for David Tutera, it's real life.
The "My Fair Wedding" host stopped by "The View" recently to discuss his ongoing divorce and why he and his ex-partner, Ryan Jurica, decided to separate their twins.
Tutera and Jurica filed to end their relationship in April 2013, while their surrogate was pregnant with twins. Tutera explained to "The View" hosts that the former pair thought having kids might save their floundering romance.
"The relationship was going poorly for six years," he said. "We went through with it in hopes that the relationship would get better and that having a family would make it better."
When the pair split, they decided that each of them would get one of the twins. Why? One child, daughter Cielo, was biologically fathered by Tutera and the other, son Cedric, was biologically fathered by Jurica. And although Tutera said would like the twins to have a relationship with each other, he said that the time won't be right until the breakup is resolved.
"That can't happen until the environment is calm and peaceful," he said. "I have no right to not have them know each other, but I can protect my daughter about when that time is the right time ... My responsibility right now is to get through a divorce and protect and guide and nurture my daughter."
Tutera isn't the first celeb to be involved in a custody battle. Click through the slideshow below to read about some of Hollywood's other notorious custody battles.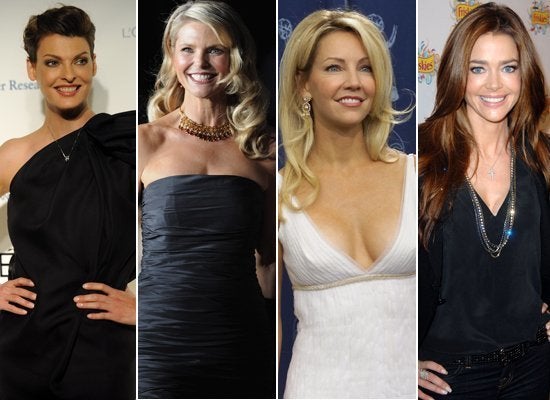 Trivia: Celebrity Custody Battles
Related