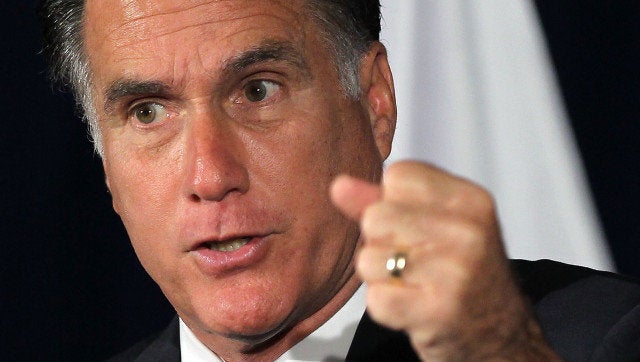 David Twede, the Mormon blogger who made international headlines after he said he was threatened with excommunication because he criticized church practices and Mormon Republican presidential nominee Mitt Romney, is off the hook -- but only temporarily.
Twede, who lives in Orlando, Fla., and is the managing editor of the independent website MormonThink.com, was scheduled to meet with his church disciplinary council Sunday. Local leaders had accused him of "apostasy" in mid-September, and his fate as a church member was supposed to be decided at the council meeting.
But on Thursday, Twede, a scientist and fifth-generation Mormon, posted an update to his website, saying the meeting was called off. "Dave's Stake President has canceled his disciplinary court for this Sunday. Presumably, it is expected to be rescheduled in the future, but no dates have been set," the update said. "The shows of support have been postponed as well."
A Church of Jesus Christ Latter-day Saints spokesman in Salt Lake City, however, emailed The Huffington Post Thursday with a statement from Twede's stake president indicating Twede's disciplinary proceedings would go on. "Due to a scheduling conflict, David Twede's disciplinary council has been postponed. It will be rescheduled for a later date," said Allan Pratt, president of the
Orlando Florida South Stake.
Twede, 47, was first noted last week in ex-Mormon online forums and subsequently in a Daily Beast article, where he said his criticisms of the church's political history and comments about how the church may influence Romney, led to a church investigation of him. But Twede later told the Salt Lake Tribune that his writings about Romney were never brought up in his meeting with Orlando church leaders. Afterwards, Twede wrote a post on his blog saying he felt "in my gut" that his political writings were part of what got him into trouble. Separately, he also wrote that he understood "some of what I wrote in my blog may have treated the church unfairly."
Twede, who has acknowledged in articles that he attends church only sparingly, did not respond to a request for an interview Thursday.
An LDS spokesman has repeatedly denied that a member would be excommunicated for actions like Twede's.
"It is patently false for someone to suggest they face Church discipline for having questions or for expressing a political view. The church is an advocate of individual choice. It is a core tenet of our faith," LDS spokesman Michael Purdy said last week. "Church discipline becomes necessary only in those rare occasions when an individual's actions cannot be ignored while they claim to be in good standing with the church."
Scott Gordon, president of the Foundation for Apologetic Information and Research, a Mormon apologist and media monitoring organization, has said in interviews that he believed Twede was attempting to draw Mormons away from the faith. Gordon had forwarded his concerns about Twede to church leaders in Salt Lake City. In a New York Times article, Twede acknowledged that he tried to shake the beliefs of at least one Mormon couple he had befriended.
Some Mormons have also posited that the threats against Twede were due to a section on MormonThink.com that offered details of Mormon temple ceremonies, including photos. Mormon temples are considered sacred, and only Mormons are allowed to enter; it's gravely offensive to many Mormons to publicize details of temple rites.
In the LDS faith, disciplinary actions are made locally. Mormons can be put on probation, disfellowship, excommunication or exoneration. Those who are excommunicated cannot partake in the sacrament, give testimonies during church services, enter temples, or hold leadership positions or church callings.
REAL LIFE. REAL NEWS. REAL VOICES.
Help us tell more of the stories that matter from voices that too often remain unheard.