Sen. David Vitter (R-La.) on Wednesday introduced legislation to require food stamp recipients to produce a valid photo ID every time they purchase food with their Electronic Benefits Transfer card. Under the Food Stamp Fraud Prevention and Accountability Act, anyone caught using someone else's EBT card illegally would be banned from the Supplemental Nutrition Assistance Program.
"Using a photo ID is standard in many day-to-day transactions, and most of those are not exclusively paid for by the taxpayer dollars," Vitter said in a press release Wednesday. "Food stamps have more than doubled in cost since 2008 and continue to grow in an unsustainable way."
Vitter's bill comes after an October system glitch that temporarily disabled the spending limit on EBT debit cards, leading some recipients to take advantage by exceeding their normally allotted cap.
"A photo ID would not have stopped people from taking advantage of the system failure that day," The Times-Picayune reported. "But Vitter said requiring photo IDs would make it harder for someone to use a stolen or fraudulently obtained [EBT card]."
National advocacy groups for low-income Americans criticized Vitter's proposal as ineffective and harmful to struggling beneficiaries.
"Many poor people do not have photo IDs, and it costs money they do not have to get them," Deborah Weinstein, executive director of the Coalition on Human Needs, told The Times-Picayune on Wednesday. "Senator Vitter's proposal will be especially tough on elderly and poor people who do not have the documents needed to get their photo ID, and who will struggle even to get to the necessary offices. They will wind up going without food."
In November, Vitter managed to add an amendment to a Senate farm bill that would bar convicted rapists, murderers and pedophiles from receiving food stamps. Although federal law already prohibits prisoners from receiving SNAP benefits, Vitter's ban would exclude those who had served their sentences. But it would only reduce SNAP spending by six-tenths of a percent next year, or $5 million, according to the Congressional Budget Office.
"If Senator Vitter wants to solve the problem of serious flaws in computer systems, he should seek to hold the contractors paid by the state responsible and require oversight to prevent further failures," Weinstein told The Times-Picayune.
Before You Go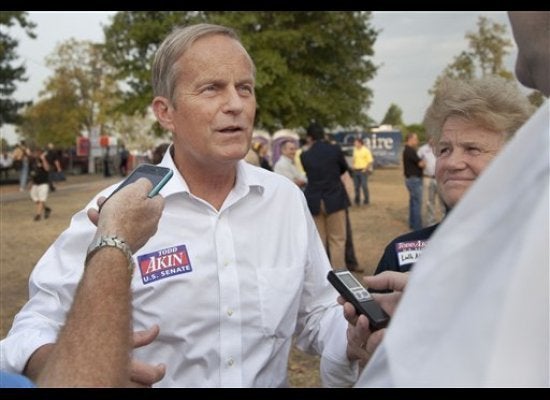 Extreme GOP Platform Positions
Popular in the Community