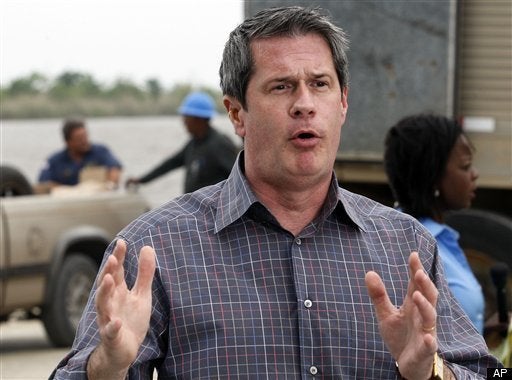 At issue: MSNBC host Rachel Maddow's femininity (relative to the women Vitter pays to have sex with him, presumably).
MALE HOST: I wonder if Senator Vitter is ever going to post, like, maybe the video of the first time he was on the floor of the Senate. If I have to show the way I looked the first time I was on TV, you should do that too.

VITTER: We should go further back than that, how about high school yearbook?

MALE HOST: Oh yeah.

VITTER: De La Salle marching band.

MALE HOST: That'd be cool. Well you know, with Rachel Maddow they had that picture of her...

FEMALE HOST: Looking like a woman.

MALE HOST: Yeah it was really bizarre.

VITTER: [LAUGHS]: Must have been a long time ago.

ALL THREE: [HEAVY LAUGHTER]
Let's get Dave Weigel up in here!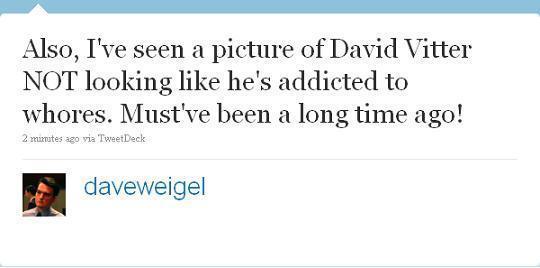 [Would you like to follow me on Twitter? Because why not? Also, please send tips to tv@huffingtonpost.com -- learn more about our media monitoring project here.]

Related
Popular in the Community