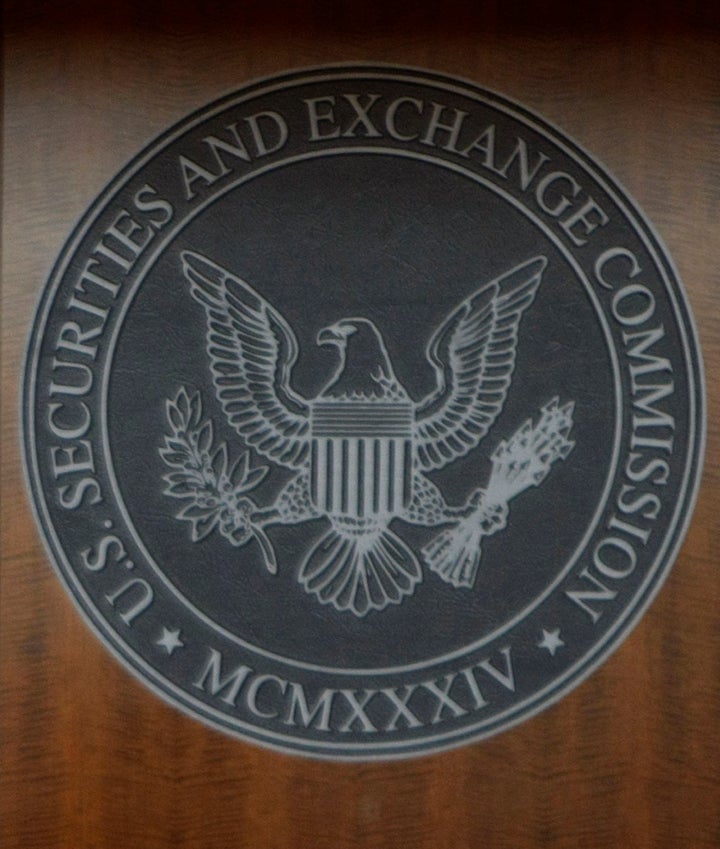 * David Weber placed on paid leave from SEC in early May
* Report shows Weber tried to get gun permit while at OCC
* OCC said Weber had no need to carry gun
* Weber says being retaliated against at SEC
* SEC has brought in FDIC official to head watchdog office
WASHINGTON, June 3 (Reuters) - The lead internal investigator at the Securities and Exchange Commission, who is on leave after employees complained he wanted to carry a gun at work, previously tried to get a gun permit when he worked for another government agency, but the permit was denied.
David Weber, the assistant inspector general of investigations at the SEC, applied more than two years ago with the Maryland State Police to carry a concealed weapon while he worked as a special counsel of enforcement at the Office of the Comptroller of the Currency.
In his application, he cited feeling threatened while he was working on an undisclosed Pennsylvania case involving federal prosecution of several high-ranking officials with ties to organized crime, according to an August 2010 investigative report from the U.S. Treasury's Office of Inspector General that was viewed by Reuters.
While the Maryland State Police found that Weber "does have a risk of retaliation" due to his role as the lead prosecutor in the case, Weber's supervisors told police that he had no need to carry a gun, they were unaware of any specific threats, and he could alternatively receive protection from the Federal Bureau of Investigation or the U.S. Marshal Service.
In addition, the report and supporting documentation say that police determined he had a "propensity for domestic violence" - an allegation that Weber says has no merit and was made by his ex-wife during divorce, child support and custody proceedings.
The Treasury inspector general's look into Weber's denied gun permit was part of a broader investigation into whether he inappropriately flashed his OCC credentials at a police officer during a traffic incident in April 2010.
Now, that 2010 report is in the hands of SEC commissioners as they continue to review the volatile situation inside the agency's watchdog office, according to a person familiar with the matter.
The office has been in turmoil since March after Weber came forward with allegations of misconduct in the SEC's inspector general office involving former SEC Inspector General David Kotz as well as the agency's acting inspector general at the time, Noelle Maloney, according to people familiar with the matter.
In May, roughly two months after Weber says he blew the whistle, he was placed on administrative leave after employees in the office complained they felt physically threatened by Weber and were uncomfortable that he spoke openly about wanting to carry a gun.
The drama has left the watchdog office, charged with rooting out waste, fraud and abuse at the SEC, in a state of disarray.
It has caught the attention of U.S. Senator Charles Grassley, who has asked the SEC for more information about whether the turmoil is compromising the office's important function.
In the past few years, the office has played a central role in investigating high-profile matters at the SEC, from the agency's missteps on detecting Bernard Madoff's Ponzi scheme, to the SEC's oversight of Wall Street during the financial crisis.
On Wednesday, the SEC temporarily installed Federal Deposit Insurance Corp Inspector General Jon Rymer to lead the office while commissioners search for a permanent new leader.
SEC spokesman John Nester declined to comment on matters related to Weber.
In his first interview since being placed on paid administrative leave in May, Weber told Reuters that employees in his office only started complaining about him after he met with the SEC's commissioners in March to discuss concerns he had about "certain disclosures" that Maloney had made to him.
Weber declined to discuss what he alleges Maloney told him.
But people familiar with his claims said it involves allegations that Kotz engaged in questionable conduct that may have tainted investigations into the SEC's handling of evidence related to Madoff's and Allen Stanford's Ponzi schemes.
These people said Weber has alleged that Maloney knew of these allegations and sat on the information.
"From that day forward... I have been subjected to unrelenting retaliation," Weber said.
Maloney declined to comment on Weber's allegations against her, but people familiar with the matter have said she has denied them both to congressional staffers as well as in a formal letter to a federal council that oversees 73 government inspectors general.
Kotz has also denied Weber's allegations.
Former SEC Chairman Harvey Pitt, who is known for representing employees facing inspector general investigations, recently started working as Weber's attorney pro-bono.
In an interview with Reuters last week, Weber acknowledged applying for a gun permit from Maryland, but says it had nothing to do with his recent interest in arming investigators in the SEC inspector general's office, including himself.
Pitt, who participated in the interview with Weber, said that Weber previously sought a gun in part because of concerns that a person involved in one of his investigations had ties to organized crime. Also, Pitt said Weber felt he needed a gun because he had been the victim of a road rage incident involving a driver with a criminal history.
The Maryland State Police insisted upon having the OCC conduct a threat assessment to determine if he needed a gun, Weber said, but the OCC refused and the permit was later denied.
For his work at the SEC, Weber said, he was seeking to arm investigators using a provision in the federal law that allows certain inspector general employees to carry guns.
Weber also said the mention in the Treasury inspector general's report of domestic abuse is without merit.
"I want to make it absolutely clear to you: she never made any claims remotely like this during the time when we were married," he said. "There was never any domestic violence."
An attorney for Weber's ex-wife declined to comment.
The background investigation conducted by Maryland State Police also acknowledged that no domestic violence incidents were ever reported to police.
In addition, Weber disputed the findings by the Treasury watchdog which determined he had misused his OCC badge by presenting it to the police and the other driver, who later complained about it.
He said he only presented it to the police officer for identification purposes, and he fought the OCC when it proposed to suspend him over the incident. The OCC later dropped the matter when Weber was offered a new position at the FDIC, he said.
"I disclosed all this to the FDIC before I commenced my employment there, and FDIC security personnel found me suitable for a government security clearance," he said. He added that he also disclosed it to the SEC as well before he was hired.
Spokesmen for the OCC and the FDIC declined to comment.
Pitt said he is concerned that the SEC's move to place Weber on leave may run counter to federal laws designed to protect the independence of the office. He also fears this matter will deter other future whistleblowers from coming forward.
"If this is the way the agency responds when somebody comes forward with information about potential improprieties, what will other employees do if they become aware of potential misconduct on the part of persons who have the authority to fire them and turn them into public scapegoats?" Pitt said. (Reporting by Sarah N. Lynch; Editing by Karey Wutkowski and Tim Dobbyn)
Calling all HuffPost superfans!
Sign up for membership to become a founding member and help shape HuffPost's next chapter
BEFORE YOU GO