Former ABC News president David Westin joined the chorus of critics who accused the New York Post of crossing the line with its recent cover for the Boston Marathon bombings.
The newspaper stoked controversy when it ran a photo of two innocent men with the headline "BAG MEN: Feds seek these two pictured at Boston Marathon." Critics called the decision "appalling" and "a new low" for the Post. Seventeen-year old Salah Barhoun, one of the men pictured on the front page, told ABC News that he was shocked to see his picture published in connection with the bombings, and went to the police to clear his name.
Westin continued, "When you're putting photos up like that, you must realize that you can lead to almost a lynch mob mentality and you have to be very very careful. Mistakes always get made in breaking news — I made mistakes when I was running ABC News — but it once was the case that when you made a mistake, you took it really seriously, you apologized for it and you did whatever you could to avoid it. That doesn't seem to be as common these days."
He said the right approach would have been to "own the blunder and apologize for it."
Instead, the Post's editor-in-chief Col Allan defended the paper's reporting, saying that the paper never identified the two men as the two suspects being investigated by the FBI. Rupert Murdoch, the paper's owner, also doubled down in a tweet over the weekend.
That defense was dismissed by the New Yorker's David Remnick, who said that Murdoch's excuse was a "lousy" one, and that the cover "hurts that kid's life."
The Post's cover story said that authorities were circulating photos of the two men on the front page, while saying that it was unclear whether the men pictured were the suspects that the FBI was investigating. It turned out that they had no involvement with the bombings: Barhoun was a high school student who had been watching the marathon, and other outlets had already cast doubt of the Post's story before he and the other man were cleared.
Related
Before You Go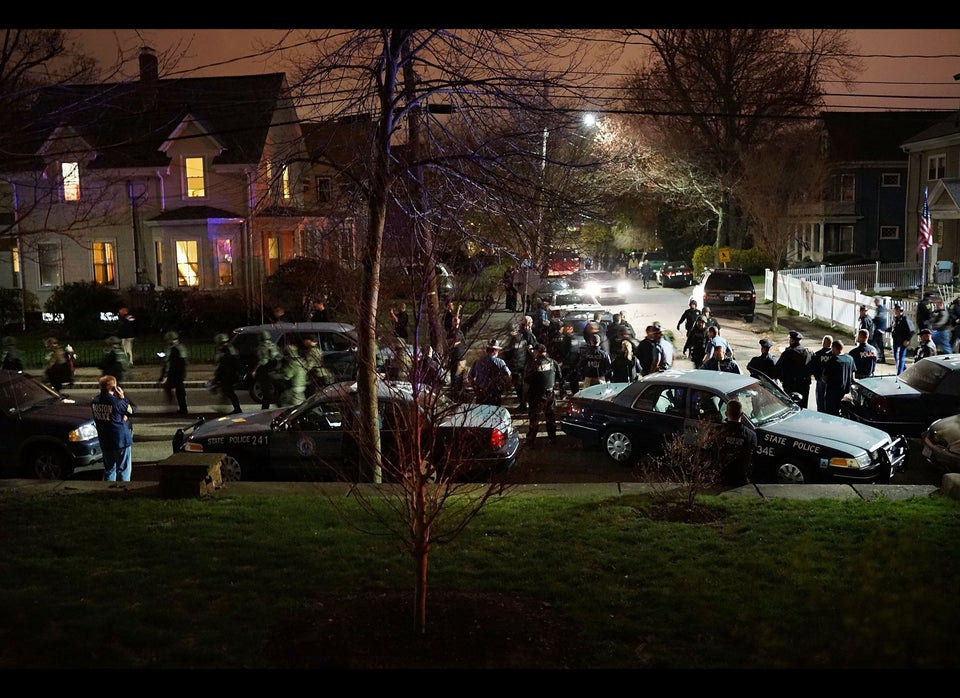 Manhunt For Suspect #2
Popular in the Community