WASHINGTON -- David Wildstein, the former Port Authority official at the center of New Jersey Gov. Chris Christie's (R) bridge scandal, has been held in contempt by state lawmakers after refusing to testify about the controversy before a state Assembly panel on Thursday. Wildstein invoked his Fifth Amendment right to avoid incriminating himself.
"On the advice of my counsel, I respectfully assert my right to remain silent under the United States and New Jersey constitutions," said Wildstein, to audible reactions from the audience.
Wildstein appeared before the New Jersey Assembly's Transportation, Public Works and Independent Authorities Committee, which has been probing the four-day closure in September of Fort Lee's access lanes to the George Washington Bridge.
His lawyer had tried to get him out of testifying, but a judge refused to quash the subpoena Thursday morning.
Wildstein stated and spelled his name for the committee, said where he resided and that he wasn't currently employed. But after that, he clammed up, refusing to even say where he was most recently employed.
State lawmakers plan to file the contempt charges with law enforcement.
Until Dec. 6, Wildstein was one of Christie's top officials at the Port Authority of New York and New Jersey. He resigned when questions began emerging about why he ordered Fort Lee's access lanes to be shut down from Sept. 9 to 13.
Members of the Christie administration, as well as the governor himself, had maintained that the lanes were closed due to a traffic study. But on Wednesday, emails emerged showing that the closures were actually ordered as retribution against Fort Lee's Democratic mayor, who the governor's allies believed wasn't going to endorse Christie's bid for reelection in November. The emails were obtained by state lawmakers in response to a subpoena.
At one point, Wildstein received a text message from an unknown sender -- the emails are partially redacted -- saying, "Is it wrong that I'm smiling."
"No," replied Wildstein. When the other person added, "I feel badly about the kids. I guess," Wildstein reminded him or her that their parents are probably Democrats anyway.
"They are the children of Buono voters," Wildstein said, referring to Democrat Barbara Buono, who unsuccessfully challenged Christie in the Nov. 5 gubernatorial election. (The majority of Fort Lee voters, incidentally, voted for Christie, not Buono.)
Not only were Christie's Port Authority officials involved, but so were his deputy chief of staff and his campaign manager. Christie announced Thursday he has cut ties with both of them.
"Longtime employees ... privately describe a man intent on carrying out a political agenda rather than one built on reform or improving the region's transportation system," wrote the paper.
Before You Go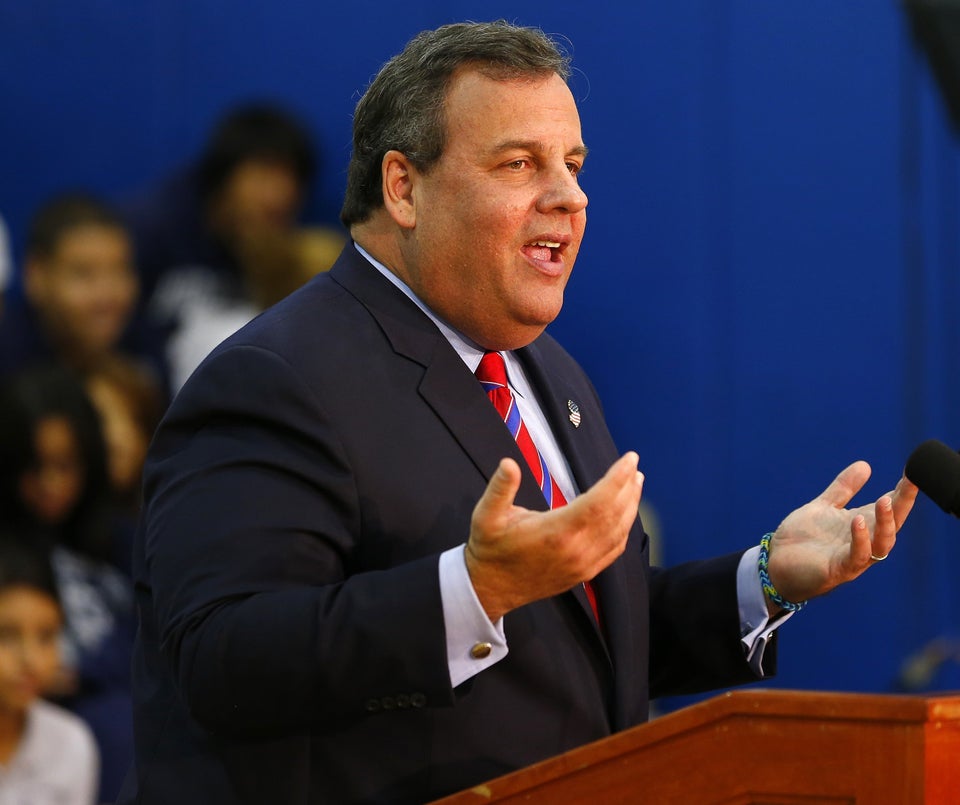 Chris Christie Is Absolutely Shocked
Popular in the Community