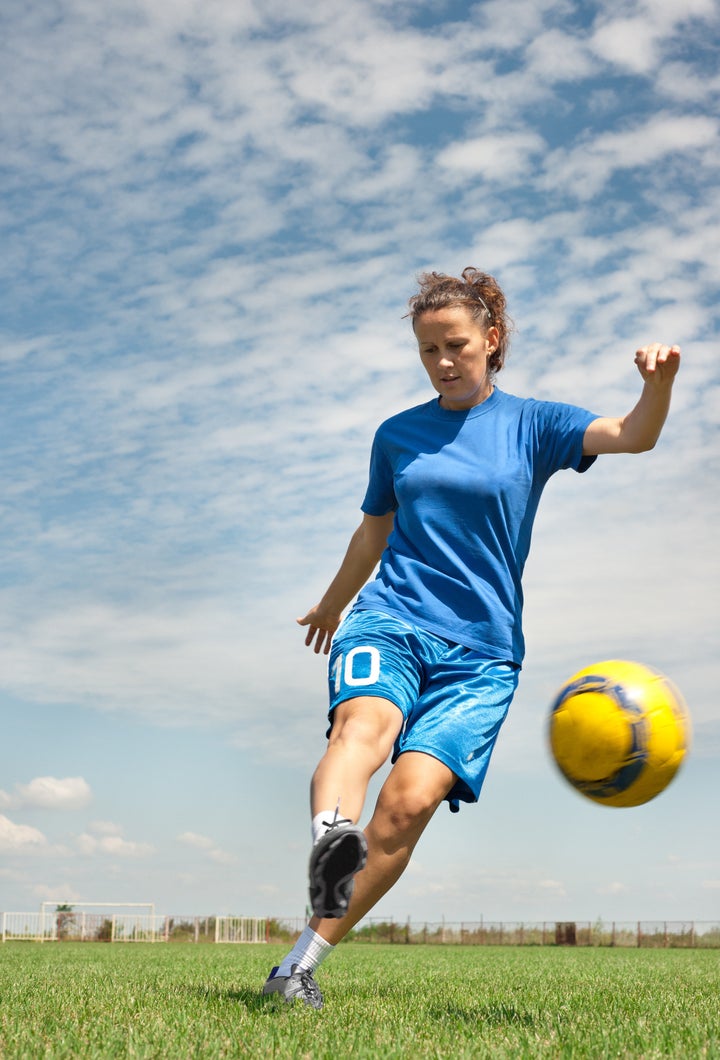 Over the years, I have admired the integrity and coaching abilities of Bob McKillop in basketball and Dick Cooke in baseball as my alma mater competed at a high level in the Southern Conference.
With 2000 students, Davidson College -- a nationally-ranked liberal arts institution with a Presbyterian affiliation -- has now switched to the A-10 Conference, made up of 13 universities stretching in an arc from Rhode Island to Massachusetts to New York to Pennsylvania to Ohio to Missouri. As a former professor at the college -- and one-time member of the cross-country and track teams -- I am compelled to wonder what the consequences will be when Davidson men's and women's teams in several sports finish low down in the Atlantic 10 conference, over several years?
Reception in the New League
To no one's surprise, A-10 administrators and coaches -- such as Phil Martelli of St. Joseph's -- "all seem to like the idea of a school with high academic standards and a clean reputation joining them. " (Davidson Journal, spring 2014.)
Atlantic 10 Commissioner Bernadette McGlade was quoted: "This is a good market for us in the southeastern part of the U.S." According to her, by next year there will be approximately 200 Atlantic 10 basketball games on regional, syndicated or national TV. The conference has a package with ESPN, CBS and NBC. She elaborated in speaking of the conference needing more TV and other media exposure:
We all benefit from each other as a collective brand to get the Atlantic 10 to have national exposure. So much of the culture identifies with athletic programs, so we think this will be a win-win-win for the A-10 and Davidson College.
Yet, in the real world, the competitive pressures from coaches, trustees, alumni, students -- and the media -- to do something about the likely low rankings of Davidson's teams are bound to increase.
The result may very well be the lowering of academic standards when recruiting student-athletes.
Back in the summer, Coach McKillop -- whose program had dominated the Southern Conference for many of his 25 years at Davidson -- was quite candid:
There's pressure; I feel it. I saw where we've already been picked to finish last in a preseason poll. That's an eye opener. This is a big-league leap. We now face tremendous uncertainty. ("A Big League Leap: Davidson's Move to Atlantic 10 Comes with Uncertainty Along with Great Benefits," Charlotte Observer, June 30)
This was a courageous decision (for President Carol Quillen), but there is risk. This is taking us from a regional stage to a national stage. As she walks across the tightrope, she's holding my hand.
Women's basketball coach Michele Savage recently said:
We'll have to prove ourselves in this league. The past is the past. The Atlantic 10 is a more physical league. ("Women's Basketball: Atlantic 10 Newcomer Davidson Picked to Finish 12th," Charlotte Observer, October 22)
Role of College President
Davidson is not an ideal fit for the Atlantic 10. Yet, this move was spearheaded by Carol Quillen, the first woman president of the college:
It's an opportunity on several fronts. There's a larger footprint with the other institutions as well as the media. We'll be exposed to more alumni, investors and supporters. (Charlotte Observer, June 30)
At a widely-advertised Charlotte community forum in mid-October, on the question of colleges paying athletes -- with ESPN analyst Jay Bilas as a participant -- she expressed concern over
Davidson coaches' ability to compete for players in a professional model:
If educational institutions recruit to our campuses athletes who want to be students, then the vast majority are not exploited.***I want my coaches to have a chance to recruit great student athletes. If we can't compete and pay as much, that would make me sad. ("Should Colleges Pay Athletes?," Charlotte Observer, October 15.)
Compensation for College Athletes?
Once upon a time, one might have wondered why Ms. Quillen was on such a panel, since Stephen Curry of the Golden State Warriors is the only star pro athlete Davidson has produced in many years. The college athletic director, Jim Murphy, has suggested a rationale:
The Atlantic 10 feels strongly that we should be at the table, at least in basketball. [W]e want to make sure that the NCAA is appropriately supporting our student-athletes and helping the A-10 maintain its national level of success.
Added Bernadette McGlade:
The real work begins now as we see how the five equity conferences manage their newfound ability to approve legislation.*** We will adopt the proposals that make sense...and will be impactful in maintaining the national success that we have established in NCAA championship competition. ("Have-Nots Wait to See How Haves' Autonomy Plays Out," Charlotte Observer, August 8.)
So Davidson College is now part of an effort to financially compensate its student-athletes -- using larger scholarships raised through a special endowment -- if not make them visible on the auction block of NBA recruitment!
Quillen has said that money is being raised to get Davidson competitive in the A-10 as quickly as possible in a range of sports by increasing the athletic department budget for travel, recruiting, and scholarships. She told the Charlotte Observer of June 30:
We have to be able to continue to keep attracting the best students here. We're a lot of things -- unsurpassed in our academics. But we also want to stay competitive in sports.The only risk for us in this is that maybe we think we know everything that's going to come from this, when we might not.
Indeed. Inevitably, there will be a toll in missed classroom hours even with charter flights over great distances. A decline in the academic performance of a significant number of student-athletes is predictable -- unless there are changes in the curriculum.
Early on, Swarthmore basketball coach Landry Kosmalski (Davidson class of 2000) had questioned if the conference move would end up fitting with the full-college ethos:
The bigger question relates to maintaining the near-perfect academic-athletic balance Davidson offers. Will student-athletes be able to continue to perform as well in the classroom if they are traveling farther distances and for longer periods of time?
Davidson athletic director Murphy (class of 1978) acknowledged:
There will certainly be more plane trips and time away from campus. We had to make a commitment to the faculty that the students will be in class. We will do what we need to do to make schedules work. This is not just an athletic decision but an institutional one. (Davidson Journal, spring 2014.)
It should be noted that few can recall any significant campus debate on the issue. What role did the faculty play?
The Season Schedule in a Tough League
Following A-10 guidelines, Davidson will play the majority of its non-conference games at home, including against the scandalized Tar Heels of UNC on November 22. ( Montana is away on December 10.) Beginning in January, at home and away, Davidson will face Richmond, VCU, Saint Louis, UMass-Amherst, Dayton, George Mason, St. Joseph's, St. Bonaventure, Duquesne, La Salle, George Washington, Fordham, Rhode Island -- some more than once. The conference tournament will be staged at Barclays Center in Brooklyn.
No less than six A-10 teams played in last season's NCAA tournament; five the year before. On media day back in October, the coaches advertised their conference as "not the average mid-major." Six teams won 24 or more games last year. "There's an opening in the Northeast to establish itself as the premier league," heralded George Mason's Paul Hewitt. (Charlotte Observer, October 15)
Academically, several of the thirteen universities in the A-10, some of them quite large, stretching from Massachusetts to Missouri, are not in the same league as Davidson College -- for now, that is. Nothing has been said publicly about special admission tracks -- or "slots" -- for athletes at the other schools in the conference.
In the Davidson Journal (Summer 2014), however, Quillen assured Davidson alumni:
The 13 other conference schools share a commitment to academic excellence. Each enrolls and graduates exceptional Division I scholar-athletes. *** Davidson welcomes the
opportunity to compete alongside some of the most driven student-athletes in the country. *** New markets provide Davidson with opportunities to create new strategic partnerships -- with funders whose aspirations align with ours (for example, with respect to...the liberal arts).

And the moon is made of green cheese.
The college community has been told, over and over again, that Davidson College will have raised its national profile. But that profile in national surveys is a rather high one, for the right reasons, when recruiting students.
Of course, joining the A-10 is also about national media publicity, revenue, the visibility of athletes and coaches, and national exposure for administrators.
This potentially revolutionary change threatens the historical ethos and priorities of Davidson College. Cui bono?
[Assistant Professor, Davidson College, 1968-1973; Associate Professor, Fulbright Institute of International Relations, 1983-1990.]