 * Weber worked in SEC inspector general's office
* Weber fired Oct. 31 for having legal gun in car-lawyer
* Lawsuit seeks $20 million; reinstatement at SEC
* Weber had been on leave after employees complained
* Employees said he wanted to carry a gun at work
WASHINGTON, Nov 15 (Reuters) - A former top investigator at the U.S. Securities and Exchange Commission's internal watchdog office has sued the agency, alleging wrongful termination and seeking $20 million in damages.
David Weber was the SEC's assistant inspector general until he was fired in an Oct. 31 termination letter, according to the lawsuit, which was filed Thursday.
Weber had been on leave from the SEC since the spring after some employees complained that he was physically threatening and openly spoke about the desire to carry a gun at work. We ber has denied those allegations. Attempts to reach him on Thursday were not successful.
Cary Hansel, Weber's attorney, said the SEC tried to justify the firing by citing an incident in which Weber had a firearm in the car with him during a work-related trip to Pennsylvania.
Hansel said these are bogus grounds to fire his client.
"He was licensed to carry in Pennsylvania. He lawfully owned the gun. He had a permit," Hansel said. Reuters did not independently verify the permit.
Hansel said that Weber was actually terminated in retaliation f or raising concerns about a "wide variety of misconduct" that he uncovered during his tenure at the SEC.
SEC spokesman John Nester declined to comment on the lawsuit, which was filed in the U.S. District Court for the District of Columbia against the SEC and its chairman, Mary Schapiro.
The SEC inspector general's office is charged with rooting out waste, fraud and abuse at the agency. It has investigated the SEC's failure to catch convicted Ponzi schemer Bernard Madoff, the agency's oversight of Wall Street during the financial crisis, and other high-profile issues.
Weber claims that earlier this year he learned of possible misconduct by former SEC Inspector General David Kotz that might have tainted investigations into the SEC's handling of the Madoff and Allen Stanford Ponzi schemes.
Kotz declined to comment .
According to the lawsuit, Weber also complained about an office in the SEC's Trading and Markets Division that failed to encrypt its computers containing sensitive stock exchange data. The SEC has said the problem has been fixed and the two staffers responsible are no longer with the agency.
Weber took a number of his concerns to the SEC's five commissioners and members of Congress but was later placed on administrative leave following the complaints about his conduct in the office.
Reuters previously reported that Weber tried to obtain a Maryland gun permit when he worked for another government agency, the Office of the Comptroller of the Currency; the permit was denied.
In an interview in late May , Weber told Reuters that he was only trying to exercise legal provisions of a federal law that allows watchdog offices to have law enforcement powers.
After he was placed on leave, the SEC asked the U.S. Postal Service Office of the Inspector General to independently look into Weber's allegations.
A subsequent report by the Postal Service inspector general did find that Kotz may have had conflicts of interest surrounding several key investigations under his watch, including relationships with people connected to subjects he was investigating.
But the report did not identify specific instances where information in any inspector general report was compromised. [I D: nL 1E8L5ARZ]
Separately, the report did not substantiate allegations that Weber created a hostile work environment, though it found there was some merit to management performance issues raised about him.
In Thursday's lawsuit, Weber alleges that people he was investigating retaliated against him by leaking false information to reporters.
Those stories have had an adverse impact, he argues, and have exacerbated an ongoing custody dispute with his ex-wife over their three children, and hurt his employment prospects.
The lawsuit argues that he should be reinstated, especially since the Postal inspector general's report did not substantiate allegations he created a hostile work environment.
The Postal inspector general did not assess whether Weber should return to work, examine allegations of leaks or investigate whether Weber faced retaliation.
"Mr. Weber was already completely cleared by the United States Postal Service Office of the Inspector General" before he was fired, the suit says.

Before You Go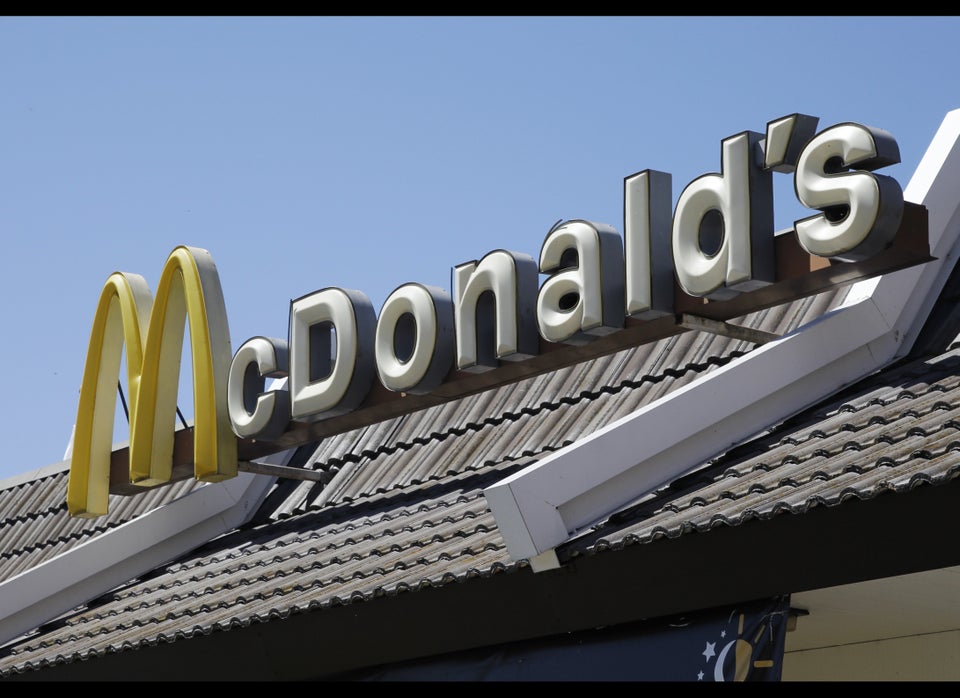 Weird Reasons That People Get Fired
Popular in the Community