With more and more Megaplex movie theaters boasting stadium seating, 3D vision and even the occasional reclining chair, the age of art house theaters appears to be coming to a close. Yet there is an undeniable magic lurking in the remaining art deco refuges, which value the integrity of film over the theater's fancy fixings.
Artist Davis Cone has crafted a stunning ode to the art deco theater, with hyperrealistic paintings of the retro marquis juxtaposed against the modern streets that envelope them. Cone's electric depictions capture the multiplicity of eras and cultural influences coexisting on a multitude of American city streets. Cone's love for art deco movie theater runs deep, really deep; they have been the sole subject of his entire artistic career.
With precise detail, Cone captures art deco theaters in their natural habitats, from the suburban deserts of Southern California to the rainy streets of Chicago. For each painting, Cone visited the given location of his chosen theaters and photographed them at different times of day. Basically, Cone is to movie theaters what Monet is to haystacks.
Check out Cone's heartwarming project below and let us know if your heart breaks for these old fashioned cinémathèques.
1. Chicago, 2011-12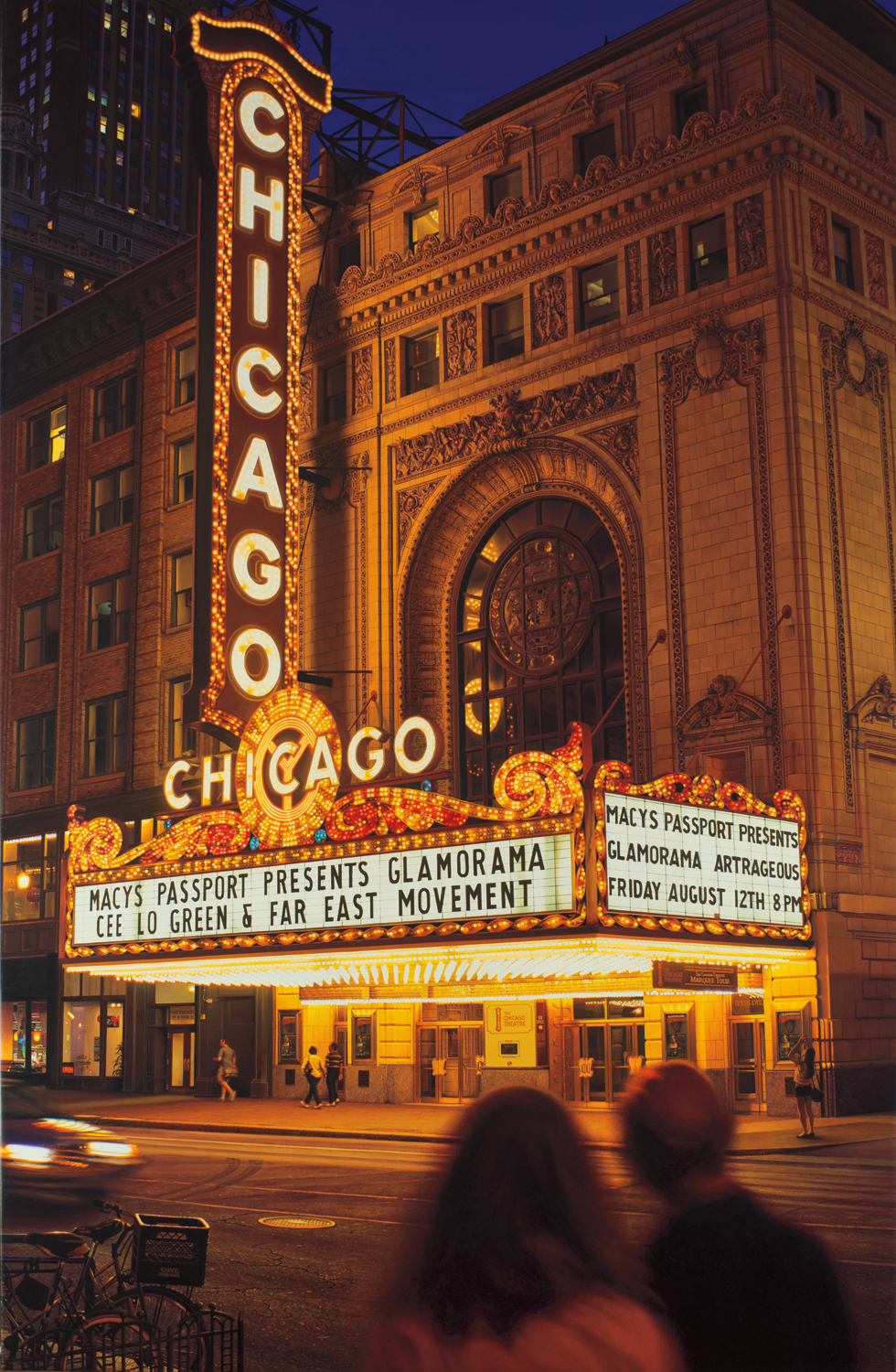 2. Cozy / Rainy Day, 2003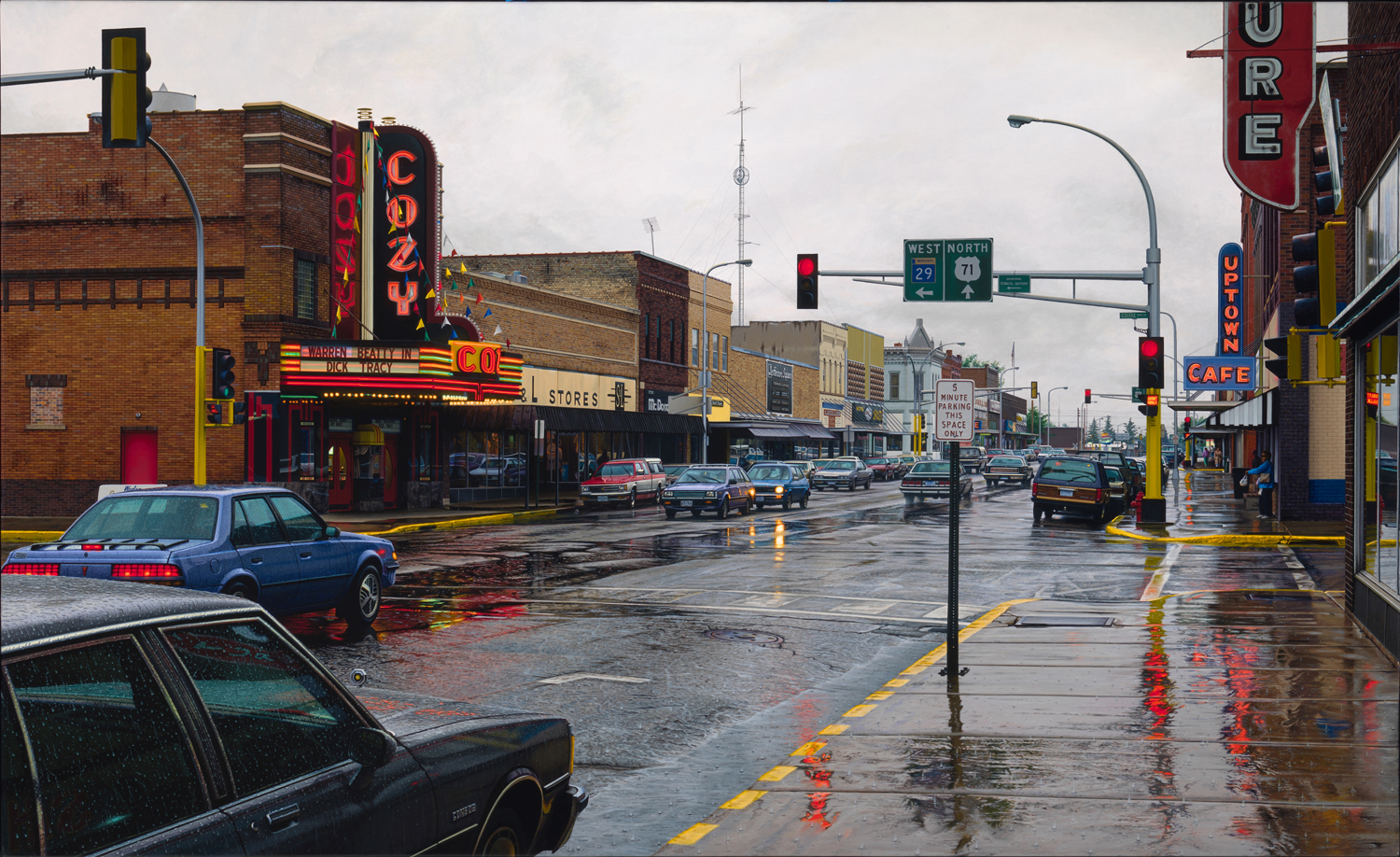 3. El Rey, 2008-09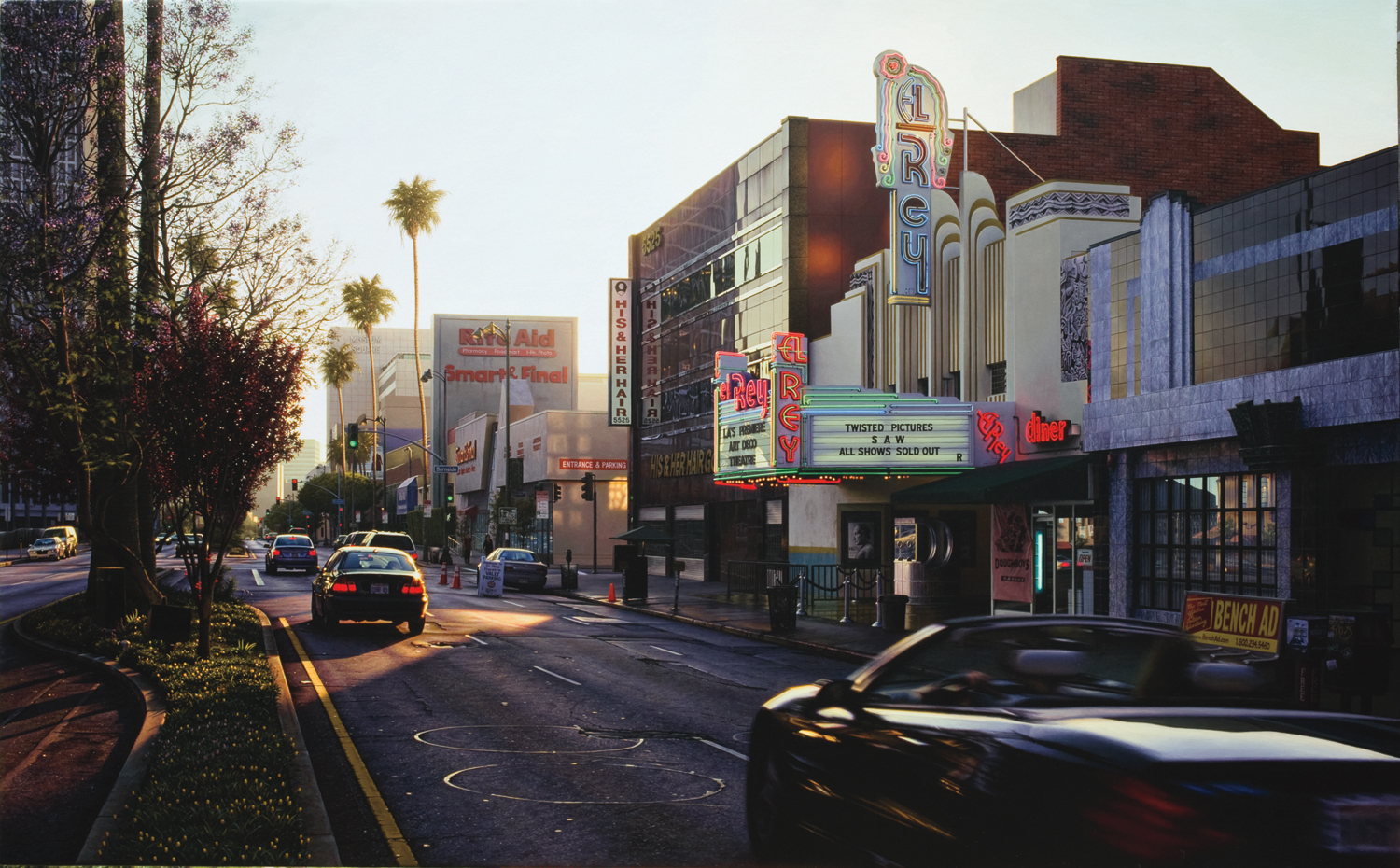 4. Fremont with Two Girls, 2006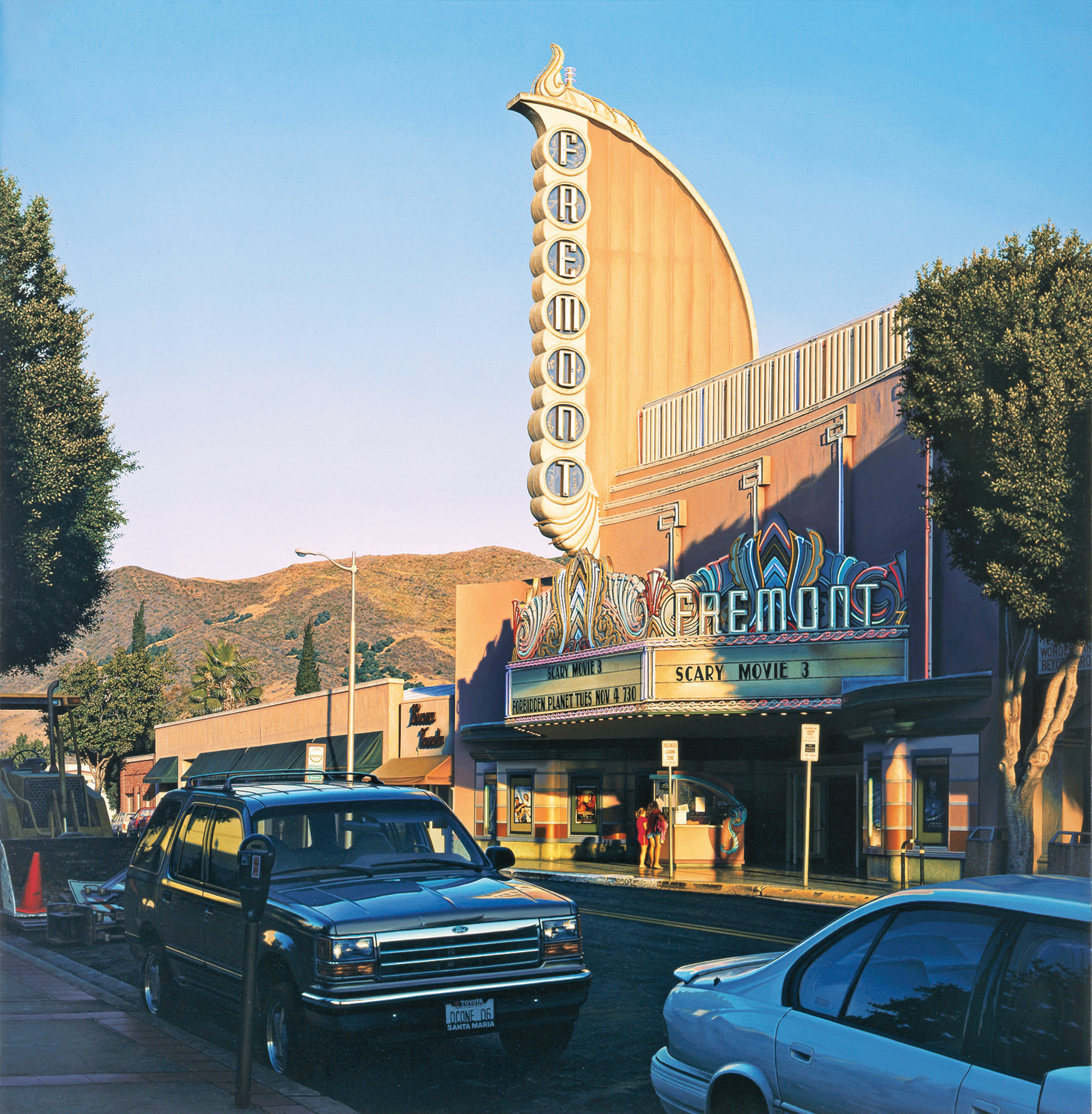 5. Lark, Double Portrait/Bay Light, 2010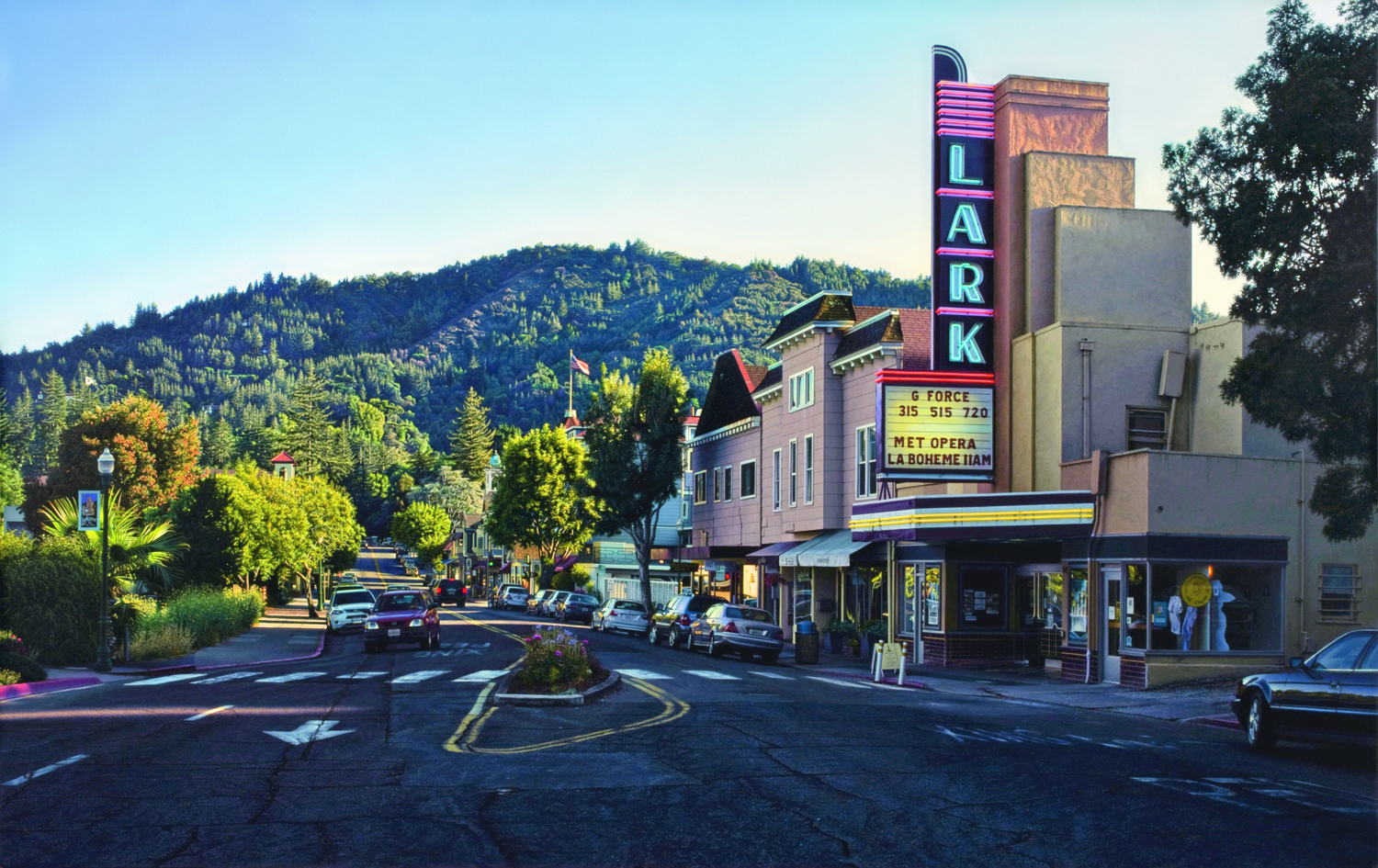 6. Heart Nocturne / Harvest Moon, 2007-8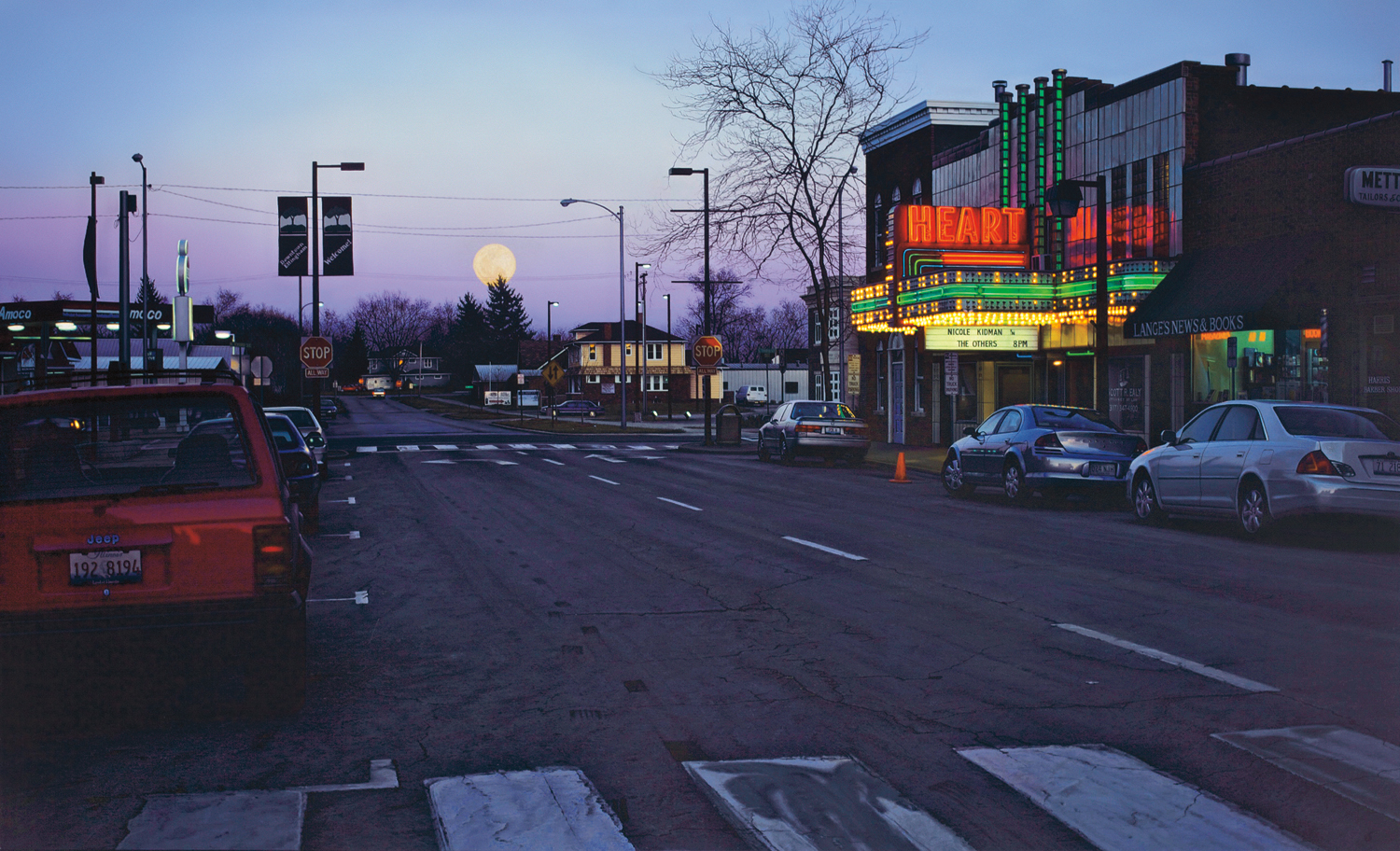 7. Rio, 2012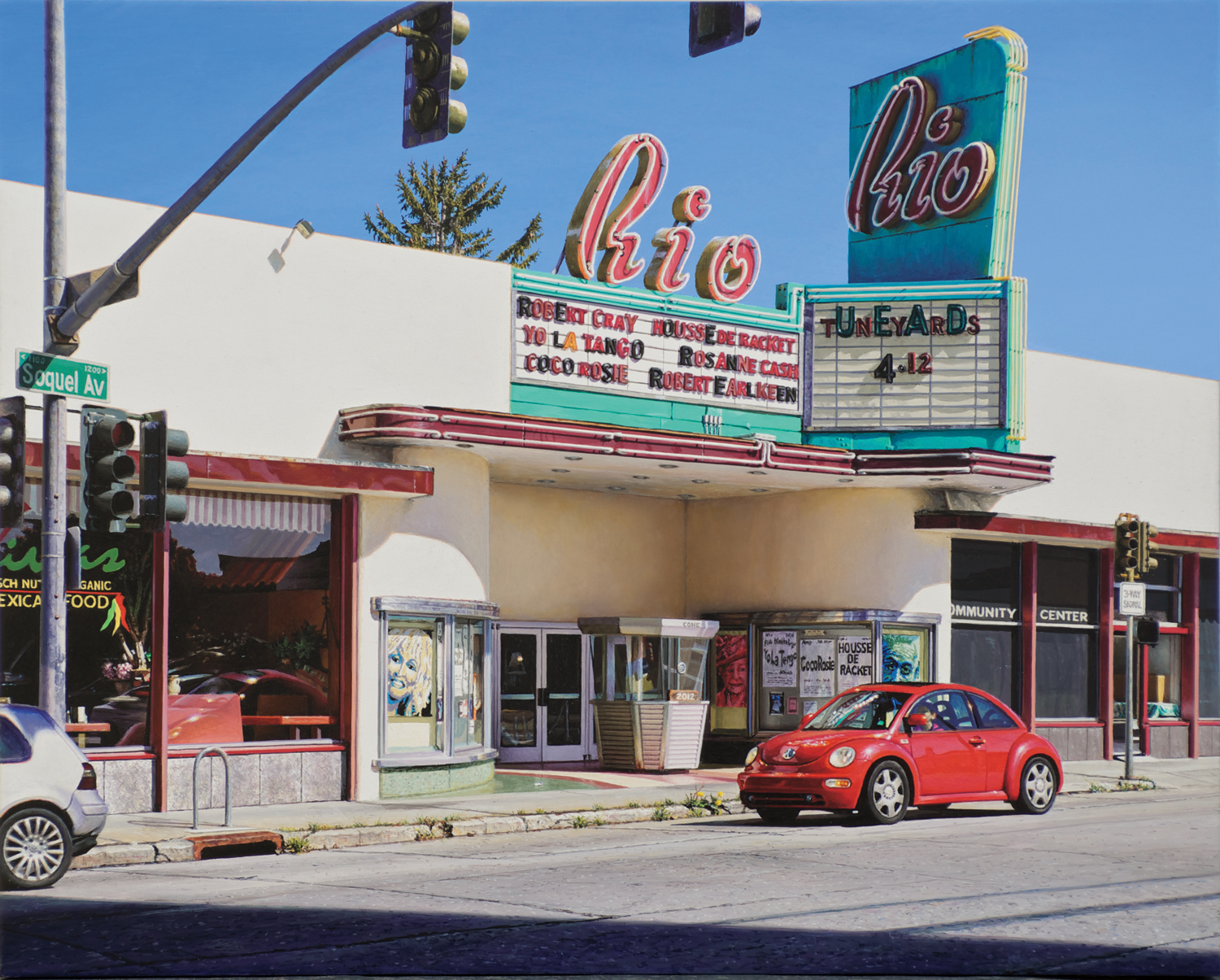 8. River Oaks, 2008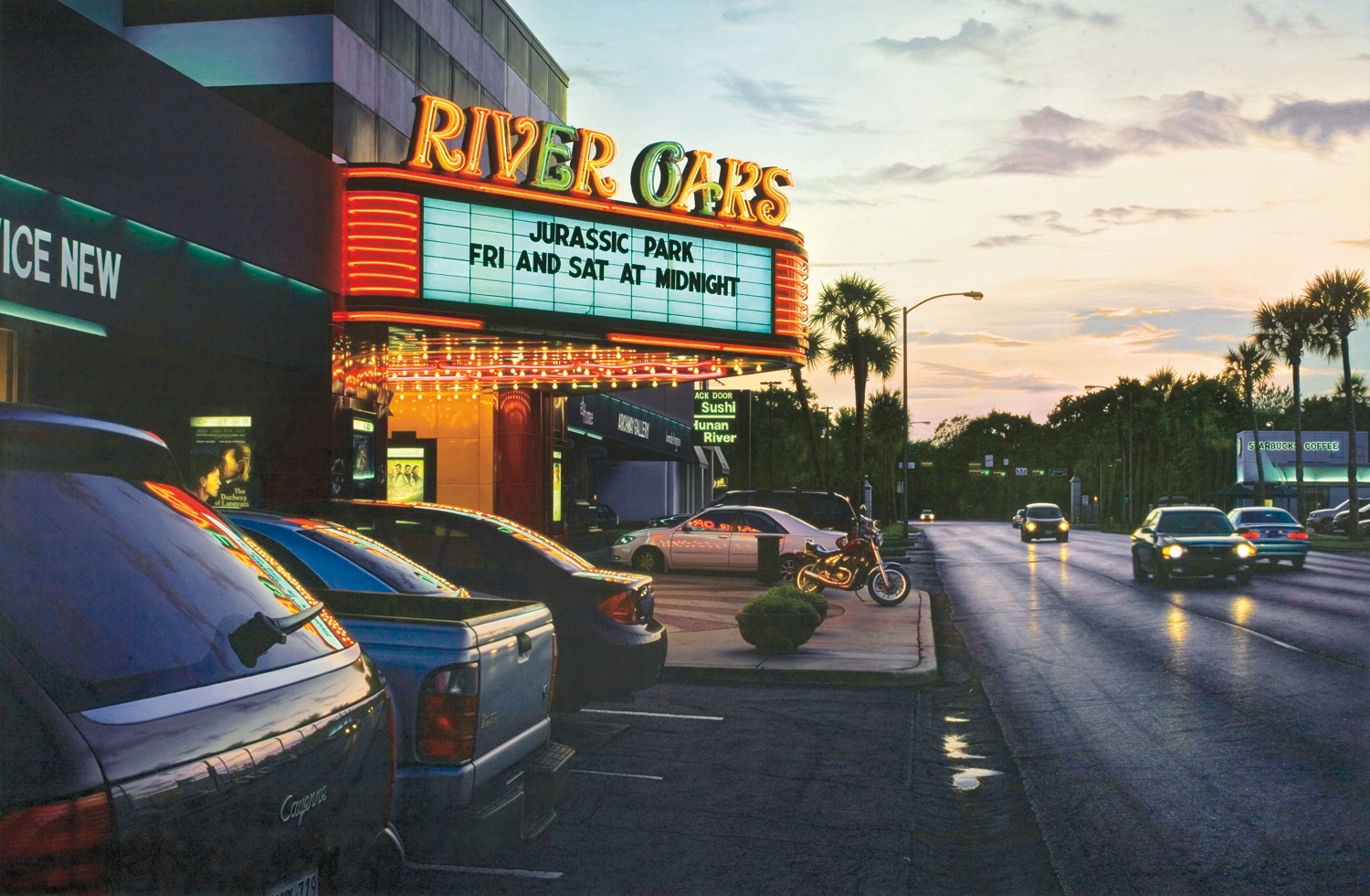 9. Studio City/Summer Evening, 2011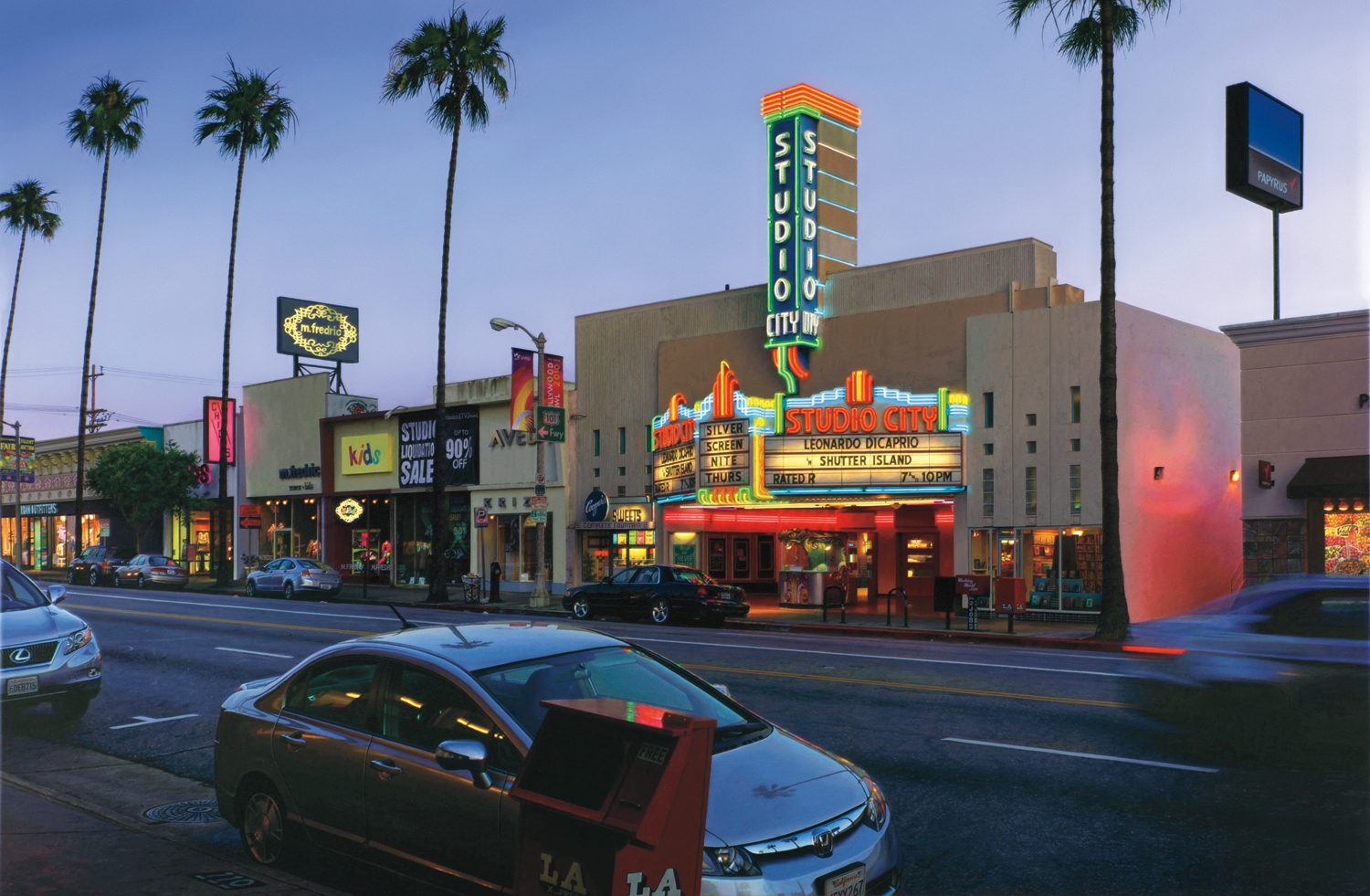 Davis Cone's paintings will show at Forum Gallery until November 16, 2013.
Calling all HuffPost superfans!
Sign up for membership to become a founding member and help shape HuffPost's next chapter