Davis Mallory found fame on 2006's "The Real World: Denver," endearing himself to the MTV reality series' young audience as an openly gay man who struggled to gain acceptance from his conservative Christian family.
Now, 12 years later, Mallory hopes to showcase a more mature side through a different medium: music. Last month, the Nashville-based singer-songwriter gave himself a glam rock makeover for his new video, taking cues from the likes of Adam Lambert and Panic! at the Disco front man Brendon Urie. The "Sun & Moon" video, which can be viewed above, also shows him dancing in silhouette with a male love interest.
"Sun & Moon" features upbeat lyrics and a funky bass line ― Mallory names Calvin Harris, Britney Spears and George Michael among his musical influences. He told HuffPost that the tune was inspired by his reflections on a past relationship and an instant connection he'd once felt with a music producer. He ultimately never found out if that producer reciprocated his feelings, but now he's channeled the thrill of the unknown into song.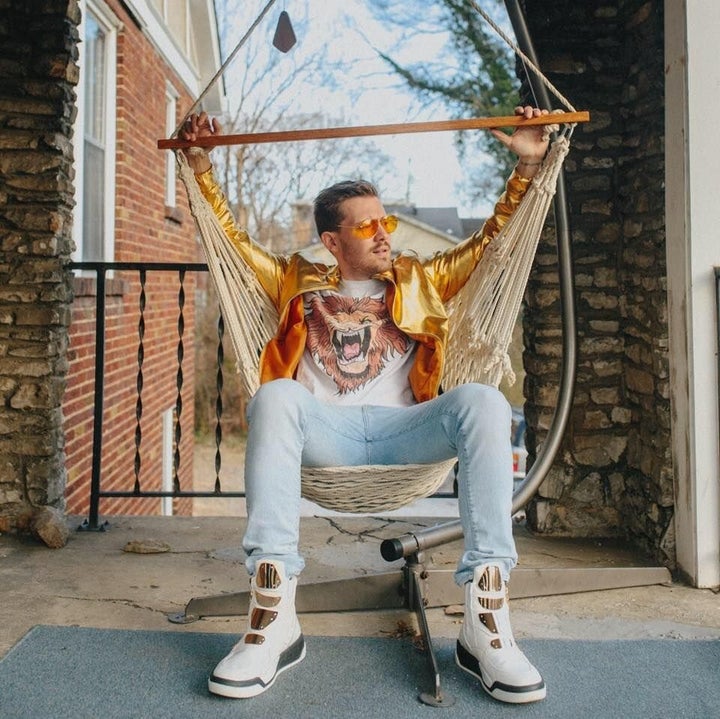 "Sun & Moon" is Mallory's second single released this year. In April, he dropped "Dance With Me," which also features synth-pop beats with a retro feel. Both of the new songs, he said, will appear on a forthcoming album ― the follow-up to his 2017 debut EP, "Loud."
Mallory plans to spend the remainder of the summer in Europe, performing at EuroPride in Sweden, Amsterdam Pride and Prague Pride in August. The 34-year-old believes he can be a better representative of the LGBTQ community now than he was on "The Real World."
During the run of that show, he said he tried to present himself as "someone who is masculine in nature, not causing drama, not a villain or drama queen." It was a deliberate attempt to avoid the way many gay men had been stereotyped on television before that time. But it wasn't always true to him.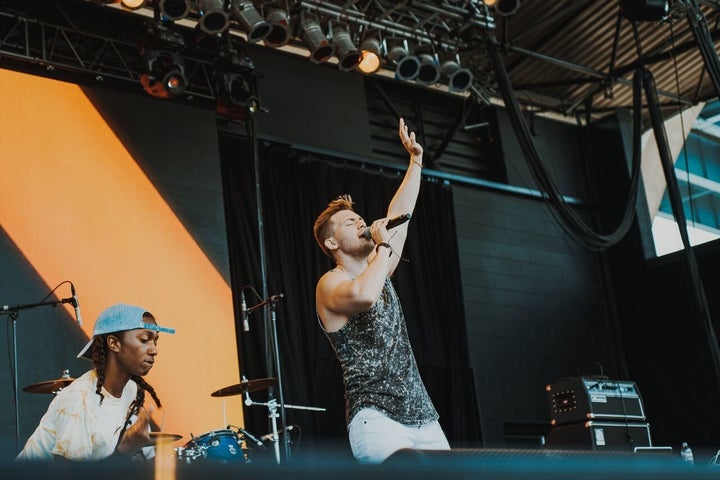 These days, given the social strides the LGBTQ community has made and the more diverse representation it enjoys, Mallory believes he can show his authentic self.
"I failed at times on 'The Real World' to be the role model I wanted to be," he explained. Since then, he said, "I found that my feminine side is not something I would want to downplay or hide."
Part of that authentic self is also a desire to have his art reflect some of the better principles instilled in him during his Christian childhood.
"I'm most proud of the songs I've written that have a positive message," he said, adding that he'd like his music to "lead people to make good choices within their day-to-day lives ― be it eating healthy, staying sober, treating others with kindness."
Mallory continued, "I would feel great that when I die, I helped create a culture with my music that spread love."
Popular in the Community