The digital economy, climate change and gender inequality will top the agenda at next week's World Economic Forum in Davos-Klosters, Switzerland, according to promotional materials released ahead of the event.
About 2,500 business, media and political leaders will gather to discuss these issues and more from January 21 - 24 in the snow-dusted Swiss Alps municipality.
One major focus will be on the so-called "second economy," a term devised by economist W. Brian Arthur in 2011 to describe the huge changes the global economy has seen courtesy of the tech revolution -- as manufacturing jobs dwindle and people are replaced by technology. It's the biggest change the world has seen since the industrial revolution, according to former Wired editor Chris Anderson.
"There are fewer paralegals, bookkeepers, telephone operators, or draftsmen than there used to be," Bernard Marr, a management consultant, wrote in a blog post. "They've been replaced by machines."
Climate change will be another hot topic. Recently, United Nations Secretary-General Ban Ki-moon declared in an op-ed in The Guardian that the current generation is "the last that can take steps to avoid the worst impacts of climate change." It's unclear whether he will attend the conference. He has in previous years.
"Another key theme this year that we'll be exploring is the nexus between climate change, development and growth," Emma Loades, the forum's senior director of program development, says in a video outlining this year's themes.
The forum hopes to also discuss solutions to close the gender imbalance in the business world. A recent study by Catalyst, a nonprofit group aimed at increasing women in business, found that just 19.2 percent of board seats in the U.S. last year were filled by women. In Europe, the ratio of women on company boards varied wildly by country -- with only 7.9 percent in Portugal and 35.5 percent in Norway.
Related
Before You Go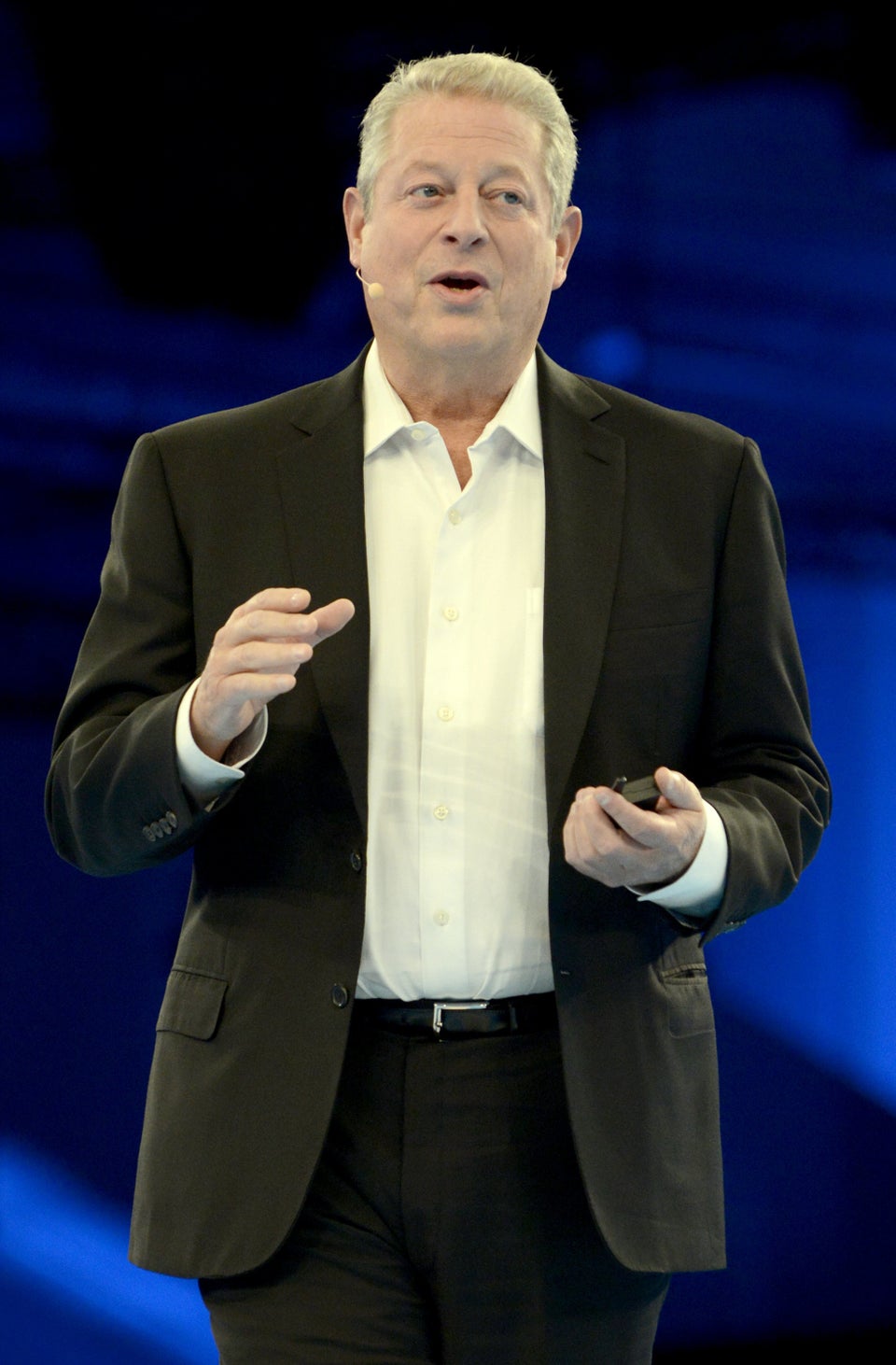 Famous People At Davos 2015