If you rode a big yellow bus to school, consider yourself lucky.
In some regions of the world, the biggest barrier stopping students from maximizing their academic potential is simply the inability to get to class efficiently. In South Africa, for example, half a million children who live in rural regions of the country with poor transportation infrastructure trek nearly four miles to school every day.
That's why one campaign is empowering students there with a gift to get them from point A to point B much easier: a bicycle.
The Davos Challenge: Walk for Education is calling upon attendees of the World Economic Forum Annual Meeting, which takes place Jan. 21 to 24 in Switzerland, to walk their way to helping South African youths. A partnership between the forum, financial services company UBS and World Bicycle Relief, the challenge is encouraging participants to sign up to receive a FitBit electronic pedometer, which can log the distance walked by an individual.
For every participant who signs up and walks 3.7 miles -- the same distance half a million South African students must walk every day to access education -- UBS and its grant-making foundation will donate a bike to a schoolchild in need.
"Once they arrive [at school], they're actually tired and not well-prepared for school and can't enjoy themselves," Jurg Zeltner, CEO of Wealth Management at UBS, said of children who are forced to walk long distances in the campaign video above. According to the company, providing a bike to a child can shorten their travel time to school by 75 percent, helping school attendance and boosting learning outcomes significantly.
Girls Rising -- an advocacy group for girls' rights globally -- is a proponent of supplying bikes to impoverished children in rural regions, as girls are disproportionately burdened by the lack of education access in Africa. According to the organization, 70 percent of the children who benefit from World Bicycle Relief's efforts are female.
"The evidence is clear," Girls Rising states on its website. "The idea that bicycles can make education more accessible for girls works."
The group cites a 2011 report by World Bicycle Relief that discovered providing bikes to students caused attendance to rise up to 36.7 percent in some schools in the developing world.
"All children should have access to education and the opportunity to learn," Axel Weber, Chairman of the Board of Directors at UBS, said in a statement. "In our view, we have a great responsibility to children, and also a responsibility to our shareholders to ensure that our philanthropic investments are highly impactful. This program reflects our commitment to both these goals."
To learn more about World Bicycle Relief's mission, visit the organization's website.
To take action on pressing global health issues, check out the Global Citizen's widget below.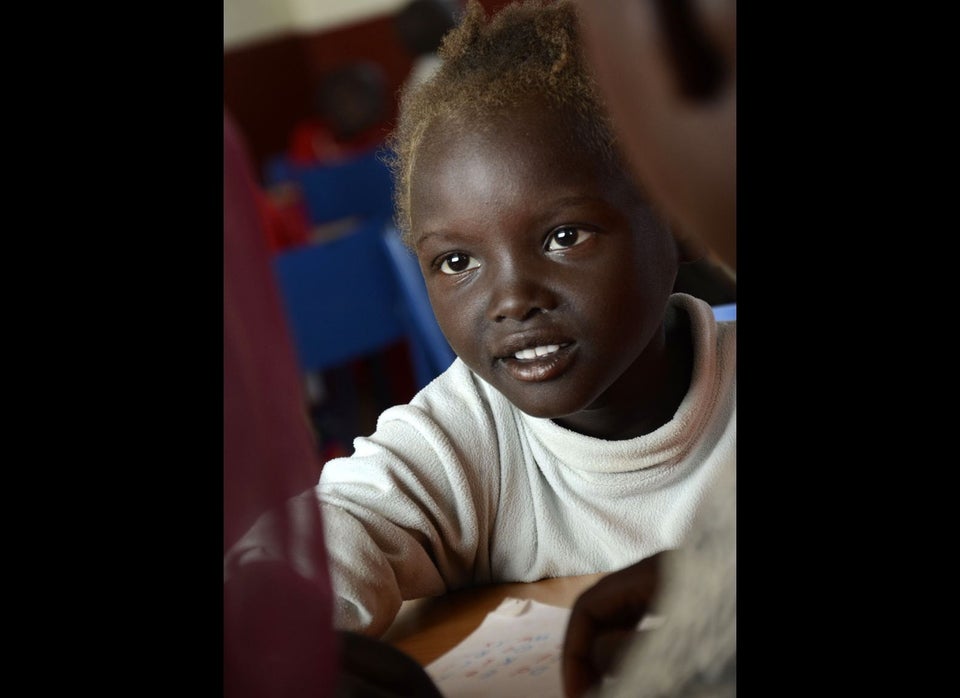 Education provides refugees hope for a better future