Guests from around the world joined the World Economic Forum (WEF) once again to share their insights about today's banking industry. Many years after the crisis banks look for ways to get back the market values they had prior to the crisis. This year, the banking-related agenda had barely touched upon the subject of regulation. Instead, one of the main topics was financial technology (FinTech)/disruptive forces and their influence on financial markets. It looks like banks are focused to adopt the innovations available in the market and to compete with the digital world while tech startups are playing around and invent almost non-stop. Today, technology (tech) companies are more than welcome to join the WEF and other distinguished forums, as their value and influence in the economy is growing.
One of the many panels in Davos around banking was called "The Transformation of Finance," which was a discussion about banking, disruptive innovations and on where we stand with banking regulation today. According to the opinions represented in the panel, the major work on banking regulation is now done. One of the most important subjects in almost all banking-related panels was the improvements which come along with FinTech and the role of disruptive innovations in the future of banks. Tech companies are faster with inventing digital solutions and making it available to customers globally who had no access to solutions like these before. Some of these services are superior to the services that banks offer their clients, and by this they became disruptive forces to the banking industry.
Banks have started to hire geeks or their managers from tech companies to boost their services, but these people will not easily understand the internal IT culture in a bank and therefore must first cope with the cultural differences.
The banking world is driven by an ingrained, traditional culture that defines how to run IT in a bank, combined with a reluctance to change it, as it worked for many years prior to 2008. It's not recognized that the occasionally observed tunnel views make it difficult to apply outside-of-the-box thinking. Banks' IT culture is driven by rules, segmentation, processes and methodologies and are frequently set up as matrix organizations. Tech companies have a different culture and are mainly driven by their passion and entrepreneurial spirit, with a strong sense for practicality when it comes to rules, processes, methodologies, segmentation and hierarchy in order to achieve results.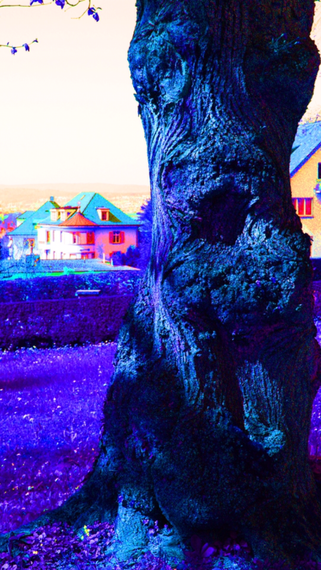 Can't see the forest for the trees
Today's IT infrastructures in banks have grown historically over decades. Creating a helicopter view of the IT landscape is sometimes impossible because it takes a large group of experts from different areas in a bank to talk to each other in order to get an overview. Incorporating state-of-the-art technology in an old infrastructure can be time-consuming, expensive, intensive to maintain and sometimes very fragile. Perhaps it is time now for banks to compete in the areas that they are passionate about and collaborate with digital companies to add value, such as digital services, artificial intelligence, online marketing or cyber security. By this way banks would focus on what they do best, which is creating innovations in finance. Finding banks that are not too occupied to compete with the digital world will not be easy.
Why should banks build a state-of-the-art technology? Why can't they create segments and instead of building the solution internally, they source this service externally, which enables them to focus on their core expertise and innovate in finance within given regulatory guidelines? Perhaps it is a question of what needs to be kept internally and what can be outsourced to state-of-the-art tech companies. It only takes one bank to demonstrate that it can be done and other banks will follow. This could be the innovation in banking that takes the sector back to glorious times.
REAL LIFE. REAL NEWS. REAL VOICES.
Help us tell more of the stories that matter from voices that too often remain unheard.