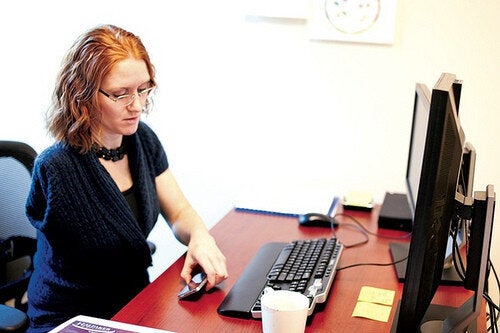 As a military police captain, Dawn Halfaker felt she had found her ideal career. "It was an opportunity to be a part of something bigger than myself," Halfaker said. "I was privileged to lead troops in combat, and that's something I wanted to continue to do."
But after an ambush in Iraq in 2004, Halfaker woke up without an arm -- or a career. Medically retired from the military, "what kept me up at night was not knowing what I was going to do. I still wanted to be with my platoon and figure out a way to do what I was doing before," she said. "The fact that my soldiers were still over there motivated me to start a business and continue being part of the fight."
HuffPost Small Business found out how Halfaker is using job creation to serve her country and fellow veterans.
What happened on the day you got wounded?
It was a routine, 3-hour patrol mission looking for enemy activity on a relatively quiet night until, after about two and a half hours, we drove right into an ambush. I was in the first vehicle of the convoy, and one of the rocket-propelled grenades hit me and one of my squad leaders, severely injuring both of us. I was deafened from the sound, blinded by the flash, and incapacitated by the pain. I looked around, trying to assess the damage, but didn't really look at myself. I remember getting back to the police station, being pulled out of the vehicle, lying on the ground and eventually getting loaded into a medevac helicopter. That was the last thing I remembered of my tour in Iraq.
What was your initial reaction when you found out you lost your arm?
When I came out of the coma, I remember seeing my parents at my bedside, but I was waking up at the moment before I went into the coma. I thought I was still in Iraq, lying on the ground, telling the medics I was going to be fine. The doctors and my parents had to explain where I was, how I got there and that I had lost an arm. I took that all in and looked over and started to understand the severity of the situation. I was in a lot of pain. I really thought my life was over. I had a hard time accepting everything they were telling me. I lost my arm, but losing my career was what I felt I had to recover from.
How did you end up starting a business, instead of finding a job?
I interned on Capitol Hill long enough to know I wanted nothing to do with politics. I started applying with major defense contractors, but didn't find a fit. I realized the industry didn't have a sense of urgency to provide some of the resources the military needed to be effective on the ground. That's what pushed me to start the company.
Initially, I was working with the Defense Advanced Research Projects Agency, a [Department of Defense] research agency that focuses on bringing cutting-edge technology to ensure the U.S. military maintains technological superiority. I focused on medical technology that would save lives on the battlefield. It was my first foray into consulting and government contracting, and I built the company off that.
Half your employees are veterans and 10 percent are wounded warriors. Did you start your company specifically with a goal of employing veterans?
That was part of the construct of the company from the beginning. I saw an opportunity to provide effective solutions to the federal government, and part of the equation was leveraging the experience and expertise of our wounded warriors and veterans. It made good business sense.
Do you believe a lot of veterans have problem finding employment? Was it important for you to create jobs specifically for them because of that?
Definitely. In the military, we're not focused on climbing the corporate ladder or finding jobs, so it's often difficult for veterans to figure out how to transfer our skills. I wanted to be able to draw this talent in, to give them an opportunity to be part of another organization. It's the right thing to do. Our veterans want to contribute and make a difference, and they have the leadership experience and technical skills to do that.
In your work with the Wounded Warrior Project, have you seen a disconnect between veterans seeking jobs and employers seeking skilled workers?
Yes, and we've started a program called Warriors to Work, finding employment for wounded warriors. A lot of business leaders say they want to hire veterans, but don't know ultimately how they can bring veterans in and empower them to be successful, given the cultural differences of the military. We try to bridge that cultural divide.
You're on a path that may not have been your first choice, but do you feel you've found your purpose?
Yes, absolutely. The idea that has fueled me to start my business is fueling me to get up and go to work every day, that idea of continuing to serve. Our employees, veterans and non-veterans, all tie into that desire to stay part of the fight.
Name: Dawn Halfaker
Company: Halfaker and Associates
Age: 33
Location: Arlington, Va.
Started: January 2006
Employees: 150
2012 Projected Revenues: over $25 million
Website: http://www.halfaker.com/
Related
Before You Go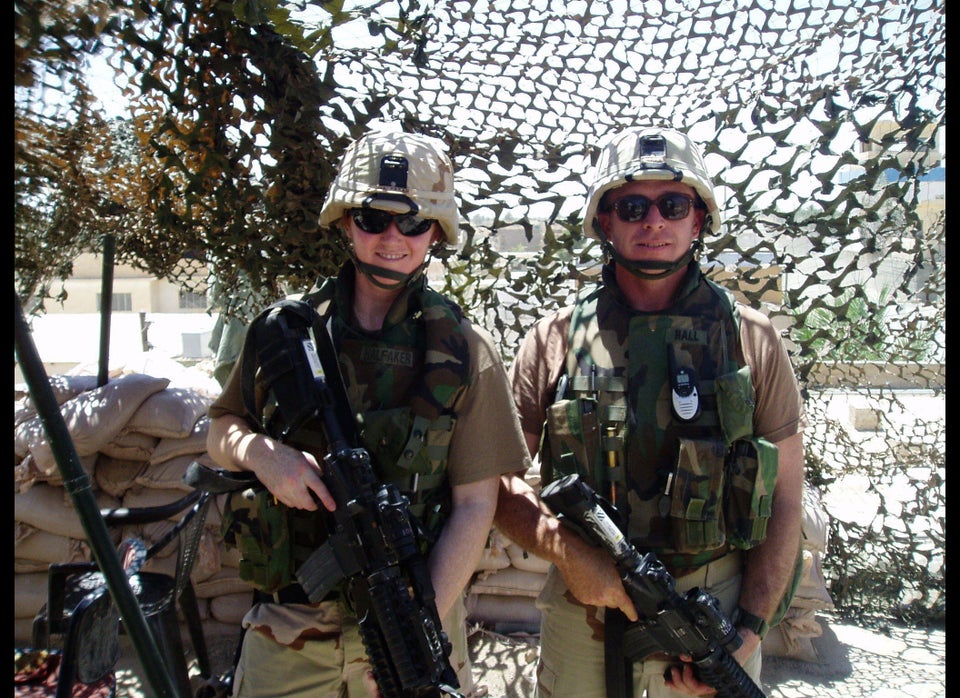 Dawn Halfaker, Owner Of Halfaker And Associates
Popular in the Community