The Mayan Elders believe there's been a grave misunderstanding and are coming to New York City this week to set the record straight.
At the mention of the date Dec. 21, 2012, many people picture catastrophe -- floods, earthquakes and war. However, the man often referred to as the Mayan Pope, Don Tomás Calvo, suggests a better image to illustrate the end of the Mesoamerican calendar: a serpent swallowing its tail.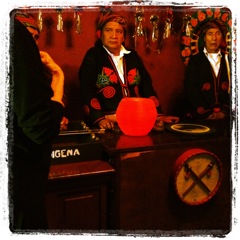 "This year of the Oxlajuj B'aktun [5,125-year period] closes on a cycle of time, but opens a new one when we hope peace and mutual respect will prevail," says Calvo. He and the other Elders believe a self-consuming snake symbolizes the upcoming era of the "Sixth Sun," one which brings the past to the present in order to construct a brighter future.
The Elders also say they want to remind the world how important it is to live in harmony with oneself, the ancestors, the Earth, our environment, all living creatures and the greater cosmic order.
As the keepers of the Popol Vuh, the K'iche' book of creation, Calvo and the Mayan Elders of the Guatemalan community of Santo Tomás de Chichicastenango are seen as the highest moral authority for their people.
According to Rita Maria Roesch, one of the members of the organization Maya Now, which has helped bring the indigenous leaders to New York City, "Don Tomás is the head of a network of Elders that maintains order and justice in hundreds of communities in the interior of Guatemala. They are highly respected by the people and represent the last link in the chain that unites the ancient Mayans with the Mayans of today."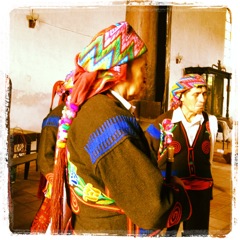 In keeping with the Mayan worldview, the Elders have selected five venues in Manhattan, representing the four cardinal points as well as the center. Between Oct. 23 and Oct. 31, the K'iche' Elders will mark each of these five places with either a blessing, a ceremony or a presentation. Locations include Central Park, New York University, the Nicholas Roerich Museum, the United Nations and interspirituality center Sanctuary NYC, which honors the great wisdom teachings of the world, and will celebrate its one-year anniversary with a special blessing from the Mayan Elders and other faith leaders, including its Spiritual/Creative Director Reverend Jane Galloway and Managing Director Reverend Karen Osit.
Popular in the Community