 We first met Dawn Richard as the New Orleans-born powerhouse singing and dancing for a chance at pop success on MTV's "Making the Band 3." But the challenges didn't stop after the 10-episodes that left her as one-fifth of the urban pop group Danity Kane.
After just three years together, Richard watched the multi-platinum girl group disintegrate on national television. Her next gig, as a member of Diddy Dirty Money, was destined for a similarly disappointing fate.
But through these disheartening moments, Dawn found inspiration for her debut solo album. "GoldenHeart" is an innovative reevaluation of R&B that mixes electronic sounds with fluid harmonies and tough, urban beats. The risk has paid off with a flurry of critical praise and even a No. 1 spot on the iTunes R&B chart. And Richard, with the help of her small team -- she became an independent artist after asking to be released from her contract with Bad Boy Records -- says she wants to continue to lead listeners in a new direction.
HuffPost Entertainment caught up with the songstress during her album release concert in New York City, where she opened up about going independent, the evolving sound of R&B music and why Diddy-Dirty Money was ahead of its time.
With the break up of Danity Kane and then Dirty Money, you've said that you now want to use your past challenges to inspire people. When did you have the realization to take those negative experiences and funnel them into the "GoldenHeart" project.
It was after the tenth, "Aight, this is ridiculous" moment. Katrina happened. Danity Kane was successful and then it dismembered. And then it was like, "Okay, I'm back at one." Then Dirty Money happened and I was like, "Yes! Okay! A job again." So it was one of those things when I kept getting these great moments and then they were disappearing. So after the tenth one, I was like, "No! I'm not playing."
I thought about people's perception of me and I just really wanted to have a different story. We are survivors. We can help ourselves and I wanted to make an album that embodied that. When Dirty Money broke up, I was like, "I'm going to do this myself and I want to tell it the right way." I think people need that. Hate is so strong right now. Giving up is such a powerful thing right now and I think, why not make an album that is kind of a rage against the hate?
Was the Dawn we see now present during your time on "Making The Band" and your years as a member of Danity Kane?
I don't think that I'm a different Dawn, I just think you guys saw one part of me. It's a pop group, so already I'm not even in the forefront because we're pushing a pop sound. And then with MTV and "Making the Band," Aundrea and Aubrey were first on the show. We already fell in love with them, so the reality is we already had an idea of who they were. We understood that. The world didn't get that. But let's be honest. If I had brought this music to Danity Kane, to a manufactured group that no one even knew we wrote, you wouldn't have believed it. You wouldn't have gone for that sound with five girls of all different nationalities doing this type of music. It wasn't time.
What about while you were in Dirty Money?
In Dirty Money you started to see it a little bit, but people wanted to hate on us so bad that they didn't even get to see that we were writing the majority of the music, which was so innovative then. They were so busy focused on Puff being the leader and us being background singers -- that's what they labeled us as -- that you didn't even get a chance to see the growth of that.
Until you released the video for your single "Bombs" last spring, we hadn't seen you dance for awhile. What role does your choreography play in this album's narrative?
It's just as important as the vocal if not more important. And I say that because it's the storyteller. If you look at "86," it's such a different distinction from "Wild N' Faith," but they are very much the same aesthetic. They are telling two different stories and you'll see the choreography change. In "86," it's more contemporary and modern, more ballet, more pointe focused. "Wild N' Faith" was more Hip-Hop, more jazz influenced. Dance is definitely in the forefront.
A lot of your songs, including "Wild N' Faith," have strong spiritual themes to them. How important is your faith when it comes to your music?
It's in everything. I come from spirituality. The armor of God, the armor of faith, that comes from the book. But to each his own. I never put it in a way that if people don't believe it they'll feel like they are being preached to. But people who do, they get it every time.
You've labeled your music as progressive R&B. How do you define that sound?
It's what you hear now. It's completely getting rid of the rule books. Getting rid of the lines. Rock has done it. If you listen to Linkin Park and what Jay-Z did with them or Incubus or Coldplay. The transitions they play, they are flooding the lines. Taylor Swift, she's pushing the envelope for her genre. Why can't we do that in R&B? It can still be soulful, passionate and have lyrical content. It can still touch you but make you dance at the same time. That's progressive R&B. This is what we're going to sound like in 2045. I'm just doing it now.
And you're representing the women as well?
Everyone speaks of Miguel and Frank Ocean but they are two males. There's no female that has really taken the risk yet. And I'm proud that [critics] are calling me one of the first to do it. Jhene [Aiko] is not out yet. I think that she'll be one of the ones to do it as well, just like Solange. She's out but they didn't give her the credit. Men are doing it but we haven't seen such a powerful response from the womens' side. It's starting to happen with artists like I'm naming before and I'm happy to be among them.
Solange Knowles recently sent out a few tweets blasting critics that claim R&B music had died and is now experiencing a resurrection. What's your view on her reaction?
She should be upset. She's one of the ones bringing it back. Her EP is sublime. I'm sorry but I love some Solange! People claim it's not there. Its been here. You're just scared to admit that it exists because it's something you haven't heard before. We hear something new and we're like I want something nineties because the nineties need to come back. When people hear that they are like, "That's real music." And I appreciate that. But why can't there be something reminiscent of 2095 that's just as fly. We get scared of that. 'That's too techno!' No, that's just another version of taking it to another level.
"GoldenHeart" is the first part of a trilogy of albums. How will your sound be different with the remaining two albums "BlackHeart" and "RedemptionHeart?"
"BlackHeart" is going to sound like the fall when you rock bottom. It's going to sound extremely heavy, almost eerie. And then "RedemptionHeart" sounds like that prayer, that moment when you're like okay now this is what it was all for. That "ah-hah" moment. "Redemption" will be more live band, more live music. It's going to sound like jubilation.
So "GoldenHeart" is basically preparing us for the fall?
Yeah, but isn't that life? It's perfect. And that's why I love Edgar Allen Poe and Alfred Hitchcock. It's eerie. It's uncomfortable. It's dark, But even though it's dark, if you read Edgar Allen Poe, there's a positive moral behind it. But he had to take you to a dark place for you to see it. Life deals you those kind of cards. That's why you never expect the fall. But of course I want you to end out hopeful and that's what ["GoldenHeart"] is about. The last track speaks of the fairytale. That naïveté. That moment where you felt anything is possible. That's what I want them to feel by the end of it. Because not enough albums do that.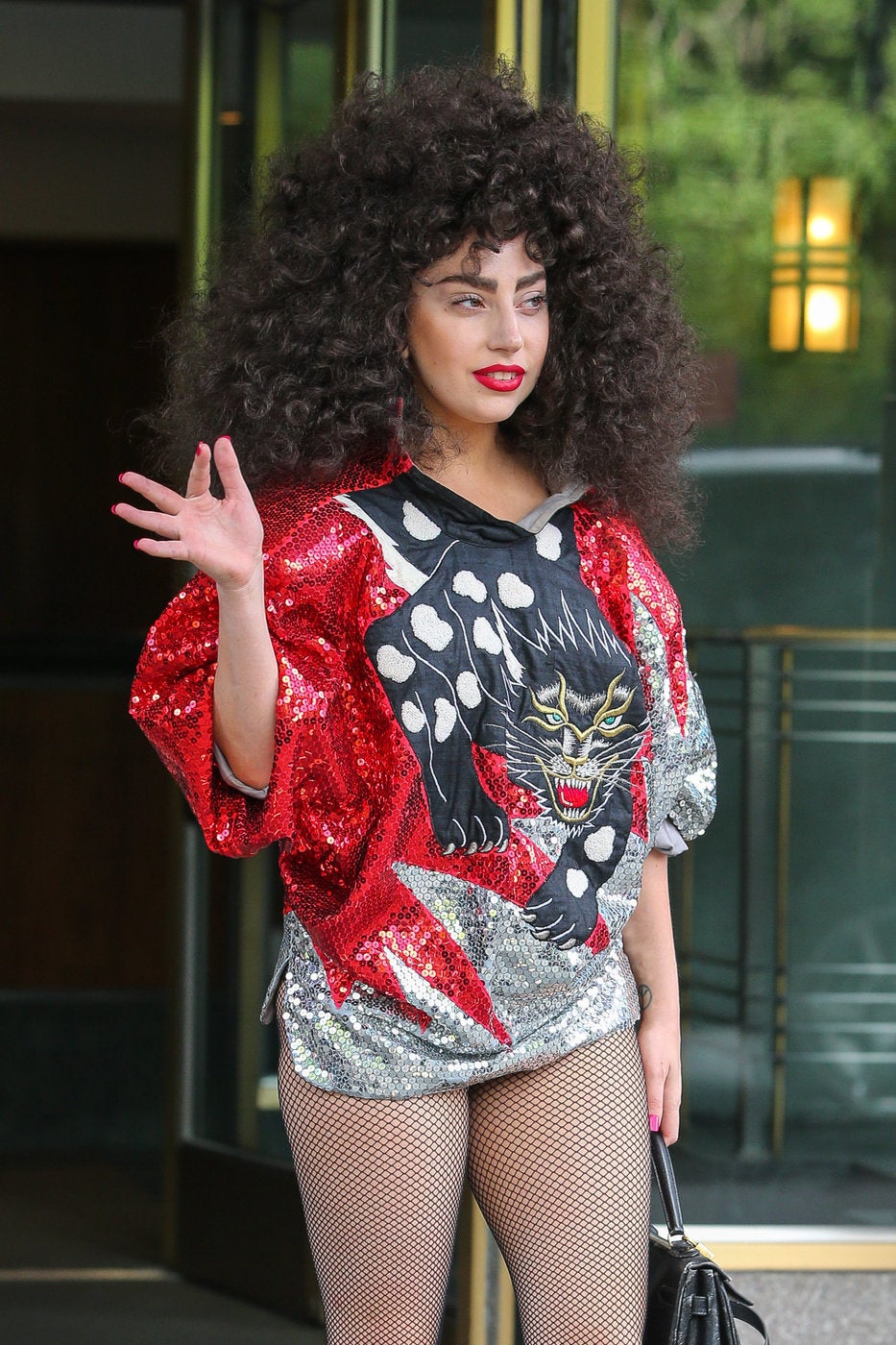 Celebrity News & Photos