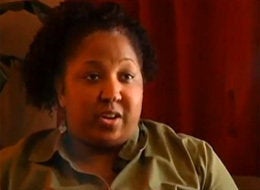 The past few years of Dawn Smith's life have been a medical nightmare turned around only when her story became a rallying cry for health care reform.
Four years ago, the Georgia native was diagnosed with a benign brain tumor. Her problems were as much bureaucratic as medical -- Smith's insurer, CIGNA, declined to cover the costs associated with going to an out-of-network epilepsy center. Without more innovative testing and treatment, she was left with crippling head pains.
Her saving grace was her political symbolism. After months of reaching out fruitlessly to her representatives in Washington, the progressive action group MoveOn.org sent word of her story to its massive email list. Pressured to act, CIGNA agreed days later to cover tests for Smith at the fabled Cleveland Clinic.
It was a much-needed break. But it didn't fully get rid of the red tape. Last week, Smith received a call from a CIGNA representative telling her that the co-pay on her anti-epileptic medicine was being jacked up by more than $3,000 a year. "I was knocked to the floor," she told the Huffington Post. "When they told me I'd have to get another medicine -- in this matter-of-fact-type tone -- I just started crying."
With no personal income to cover her costs, Smith once again was saved through the intervention of a third party. Hours after reporters began questioning CIGNA's latest move, the insurance company brought the drug price back to its original level. The mistake, it said, was made by Smith's doctor who misfiled the prescription.
"I think that it is fair to say that we were unaware of the issue until we started to hear about it through Twitter and blogs," said Christopher Curran, a CIGNA spokesperson.
"We have been in contact with both Ms. Smith and her physician and have corrected the inaccuracy. Customer service and satisfaction is important to us, we remain committed to working with our customers and physicians to ensure they receive the highest level of service."
Depending on one's particular disposition, Dawn Smith is either the saddest tale of someone who finally caught a bit of good luck or the fortunate tale of someone whose life has been defined by suffering and sadness. The last few years of her life, she told the Huffington Post, have been an unmitigated horror: her brain tumor, while benign, was discovered in the worst possible location - the Parieto-occipital fissure - leaving her riddled with what she describes as "electric-shock-like head pains"
CIGNA covered Smith's brain biopsy and medication. But for two years it declined her request for the more specialized treatment, which would have required her to leave the Atlanta area. Smith's life became increasingly unglued. Confined mostly to her home and unable to recruit clients or handle more detailed subject matter, her career as a freelance writer stalled.
This past spring, CIGNA increased her monthly rate from $366.75 to $753.47. Forced to pay more the higher rate, things grew even worse. Smith said she went months without getting a bump on her breast checked out by her gynecologist for fear of the cost. It ended up being benign.
Her condition forced her to use her dead grandmother's wheelchair to get around. For Christmas last year, her mother got her a walker. She was 33-years-old.
"It's not normal that that's what my mother got me as a gift," she recalled. "This was all so avoidable. If they had just let me go to Cleveland Clinic in the first place I wouldn't have had to exhaust all my savings, I wouldn't have had to give up all my dreams. I wouldn't have had to give up my right to make a living. And I wouldn't be sitting here in pain everyday."
And yet, there was an element of serendipity to Smith's story -- her suffering made a compelling case for health care reform. The broader objective of passing legislation and the narrower objective of getting her well again aligned. Smith was already doing her best to attract political attention, writing notes to her members of Congress and even the president multiple times a month. Early in the year, she posted a diary on the website of Barack Obama's campaign arm, Organizing for America.
"Your administration brings citizens' stories to the forefront," she wrote, in a note addressed to the White House. "I also challenge you to make our stories the concern of policymakers and insurance providers."
Her breakthrough came in early September when she submitted her story to MoveOn for the group's use in a web advertisement. It was adopted for the spot and, ten days later, MoveOn highlighted it again in an email to its members. The ball began rolling. Hours after the email was sent out, a nurse from CIGNA's Catastrophic Case Department called Smith to tell her that the insurance company was reversing course. Too shocked to discuss the details of her new treatment, she asked her to call back after the weekend.
Though CIGNA had changed its policy, MoveOn kept applying the pressure. A week later it sent a follow-up email, this time featuring a video of Smith asking her insurer for an explanation for their years of denied coverage. Four days later, CIGNA informed Smith that her co-pay for the medicine she had been taking for four years was going up from $10 every two-and-a-half months to $1,115. The decision, the insurer told Smith, had come from the member services department. CIGNA didn't have further information.
"I called back," Smith recalled, "because I wanted to make sure they would not bill me for those prescriptions. It would have wiped out my credit account. I couldn't afford the medication."
CIGNA, which corrected the price increase several hours after being contacted by the Huffington Post, insists that there was nothing retributive about what happened. The insurer's spokesperson, Curran, said that Smith's doctor had filled out a prescription for a more specific prescription drug. Once alerted to the error, it was corrected.
"We went and filled it based on what the doctor ordered (as we do not get between the doctor and patient in terms)," he emailed. "Once we heard it was an issue we reached out to both the doctor and Ms. Smith to find out what the inaccuracy was and corrected it after speaking to both of them."
For Smith, however, the latest problem with CIGNA seemed more than coincidental. After all, she had been taking the same prescription drug at the same price for years. Often her doctor would fill out the form without specifying "brand name needed."
"I never got a price increase," she said. "I tried to give them the opportunity to fix everything before I told anyone about this latest incident, but I didn't receive a return phone call until everything went public. I was rooting for them to fix it, and they did not. They could have fixed it so easily. Instead, they were willing to let customer go without medicine over what they call an 'inaccuracy.' It is incompetence. One phone call could have fixed everything."
For now, Smith is set to receive the prescription drug that she says is necessary to dull her crippling head pains. She also expects CIGNA to cover, at the very least, testing at the Cleveland Clinic, which could lead to more aggressive treatments for her tumor. But she remains concerned about what the future has in store. Her well-being remains tied to the policies of an insurance company that has been more of an impediment than help to improving her health. "It makes me wonder," Smith asks, "'what is the next hurdle?'"
She's also acutely aware that the public spotlight has a limited time span. There are only so many times that she can - and wants to - ask others to help. "I don't want to have to keep saying look what happened to me," she says. "At some point CIGNA really needs to fix this."
Still, her story serves as a dramatic example of how people's lives can be tripped up by the current system of health care insurance, in which consumers are often forced to choose between their professional livelihood and their personal well-being. It also raises the question of what would have happened had Smith's case not been folded into a larger political cause.
"My story is just one of the many and it is not even the worst," she said. "During the election, I would sit in these support groups and people who are not political at all, or didn't have hope, would have this renewed sense of hope that maybe a change would come for them. And I think that [politicians] have to realize that for people like us, people's lives are on the line. It is more than politics or ideology."
Popular in the Community