In an episode of the show "Off Camera," interviewer Sam Jones asked how Shepard, a self-proclaimed "ex-addict dirtbag," and Bell, a quintessential good-girl type, got together. Shepard revealed that it was actually him — not Bell — who wasn't sold on the relationship right off the bat.
"So I never, ever was like, 'Oh, I hope I can "keep" Kristen.' I was going, 'Do I want to be with a Christian, who has eight people living in her house for free, who has to get out of the car when there's a dog that doesn't have a leash and ruin her whole day to rescue this dog?'" the "Parenthood" actor said.
"That's great. And she's good. But that's not what I want to do," Shepard said. " I'm not that good. I don't want to spend my day finding the owner of a dog. So I wasn't fearful I would lose her. I wasn't certain I wanted to be with someone like that."
Over time, Shepard said he observed Bell's loving and generous spirit and took note of the "undeniable" results of living that way.
"There's something charmed about it. And I think it's charmed because it starts with her being just endlessly generous and loving and giving people the benefit of the doubt and believing in people and believing the world's a wonderful place and all these things," he said. "And then down river, it proves to be all those things to her. And me, on the other hand, is like, 'No one's going to take my wallet.' That's all I'm thinking about. And I miss all this other stuff."
Shepard said that Bell, his wife of five years, never tried to convince him to be more like her; he just saw how rich her life was and wanted the same for himself. And eventually, his positive qualities began rubbing off on her, he said ― in what he refers to as "magic osmosis."
"She has come the same exact distance toward me that I've come toward her," the "Armchair Expert" podcast host said. "Without me, she's never on your show admitting she has depression. She's never doing that. That's something she got from me."
"You do better in the gym with a trainer. You don't figure out how to cook without reading a recipe," Bell told Good Housekeeping in 2015. "Therapy is not something to be embarrassed about."
Watch the rest of the "Off Camera" interview in the clip above.
Before You Go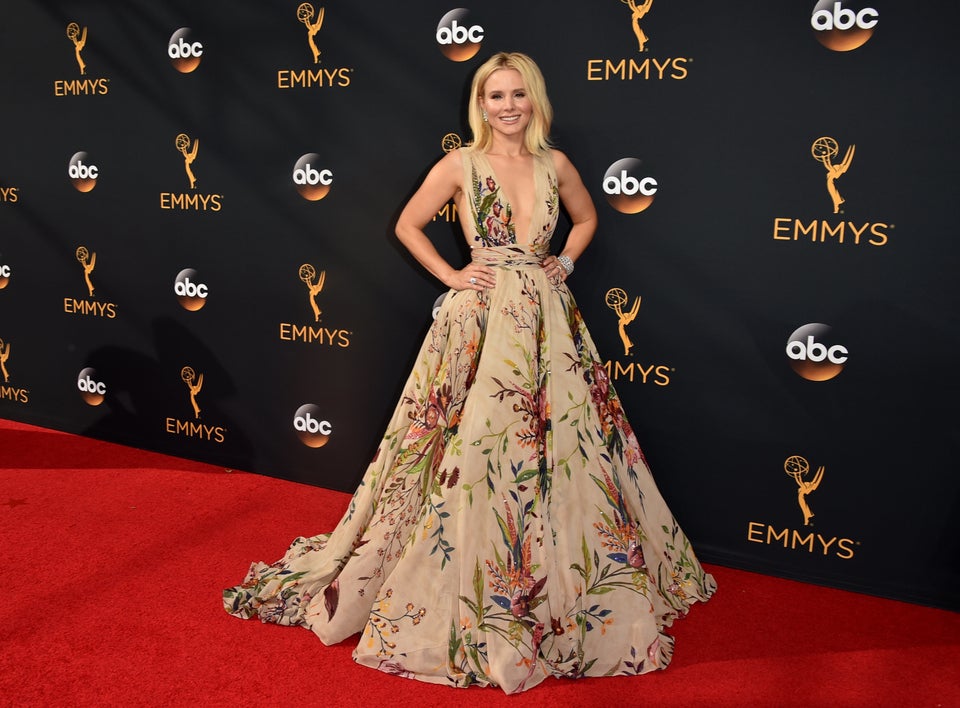 Kristen Bell Red Carpet Photos