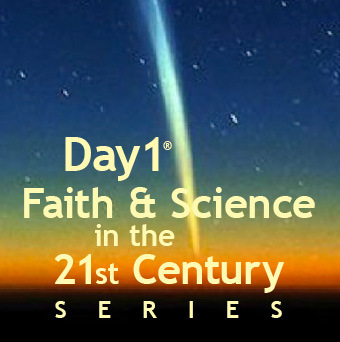 In her sermon Nancy says:
Although there are significant exceptions, throughout the ages too often Christians have believed that because we are made in the image of God and given dominion over the earth, we stand far above the rest of the animals and can remain aloof regarding their welfare and indifferent to their suffering. But such a stance is not biblical:

• It is not biblical for Christians to deny that animals hold a significant place in God's creation and even in God's act of salvation.
• It is not biblical to court indifference regarding the welfare of the animals placed in our care by God.
• It is not biblical to hold ourselves in such a position of superiority that we are insulted when evolutionary science says we share a common ancestor with other animals.

In light of this, she says, "Given the responsibility God has placed upon human beings for the welfare of animals, we are called to be mindful of both the promise and the threat that science poses"--particularly in the realm of genetics research.
Only with a sense of gratitude for the animals that God created to populate the world along with us, and only by acknowledging the limits God has placed on our power and freedom to use animals for our benefit, can we take responsibility for their welfare in a manner consistent with being creatures of God ourselves.
Nancy's sermon for the Nov. 1 program is based on Revelation 5:11-14--which says all creatures of the earth sing the praises of God in heaven forever.
Nancy is the Stephen Colwell Associate Professor of Christian Ethics at Princeton Theological Seminary, Princeton, NJ. She earned her M.Div. from Union Presbyterian Seminary in Virginia and her Ph.D. from Union Theological Seminary in New York City. An ordained Presbyterian minister, she focuses her research on the theological foundations of Christian ethics.
The "Faith & Science" series is presenting eight accomplished clergy and scientists who explore major issues of science with a goal of facilitating meaningful conversation around these issues particularly among people of faith. The programs are airing weekly through November 15 on more than 200 radio stations and via podcasts at Day1.org. I'm honored to produce and host the weekly program, which celebrates 70 years of weekly broadcasts this year (formerly known as The Protestant Hour).
Nancy concludes her sermon beautifully:
Today [Nov. 1] is All Saint's Day. Although some of us have pets we may want to recommend for sainthood because of their exemplary lives of service and love, we don't count animals among the saints. Perhaps today we can take our lead from St. Francis, who was the patron saint of animals and extend the same kind of love and concern toward animals that he did. Given how closely related we are genetically to other animals, given the promise and threat posed by genetic research, and given that according to the psalmist God saves humans and animals alike (Ps. 36:6), each of us as Christians can become the protecting saint of the creatures God has entrusted to our care. And together, we can join "every creature in heaven and on earth and under the earth and in the sea" in praising God who has created all creatures and called them good.
On Oct. 11, the Most Rev. Katharine Jefferts Schori, presiding bishop of The Episcopal Church, spoke on "What Matters Eternally?" You can read about that here. On Oct. 18, the Rt. Rev. Nicholas Knisely, Bishop of the Episcopal Diocese of Rhode Island, addressed the topic "Quantum Physics and Eternity," about which you can read here.
Subsequent speakers in the series are:
Nov. 8: The Rev. Dr. Tom Long will preach on "Health and Healing/Death and Dying." Named in 1996 as one of the 12 most effective preachers in the English-speaking world, Long retired in the spring of 2015 as Bandy Professor of Preaching from Candler School of Theology at Emory University. He is the author of 21 books.
Nov. 15: The Rev. Dr. Luke Powery will preach on "Keeping the Conversation Going in Churches." He is dean of Duke University Chapel and associate professor of homiletics at Duke Divinity School in Durham, NC. Ordained by the Progressive National Baptist Convention, "The African-American Pulpit" named him one of two outstanding black ministers under the age of 40 who are helping to shape the future direction of the church.

In addition to the radio program sermons, brief videos featuring the speakers on topics related to their messages will soon be available on YouTube and at Day1.org.

Day1 has been broadcast every week for 70 years, formerly as "The Protestant Hour." Featuring outstanding preachers from the mainline denominations, Day1 is currently distributed to more than 200 radio stations across America and overseas. For more information about the program or the "Faith & Values" series, visit Day1.org.
The Day1 Faith & Science Series project is made possible through the support of a grant from the John Templeton Foundation. The opinions expressed in these programs and resources are those of the authors and do not necessarily reflect the views of the John Templeton Foundation.
Calling all HuffPost superfans!
Sign up for membership to become a founding member and help shape HuffPost's next chapter